The Missing Infants of Ancient Greece: Dr. Maria Liston shares new findings
KNOXVILLE, Tenn. (CMG) – Even in our time of technological advancement, our world is still haunted by certain ancient mysteries. One former UT professor, Dr. Maria Liston, has set out to solve one of those mysteries.
Liston, who is currently a professor at the University of Waterloo in Ontario, visited UT Thursday evening to share her research on ancient infant remains in Greece. Liston previously taught for a small period of time at UT, and she expressed that she was happy to return to campus.
For years, the scientific community has observed that many of the remains of infants who lived in Greece during ancient times seem to be missing. Liston set out to research this mystery, and she uncovered a great deal of new evidence.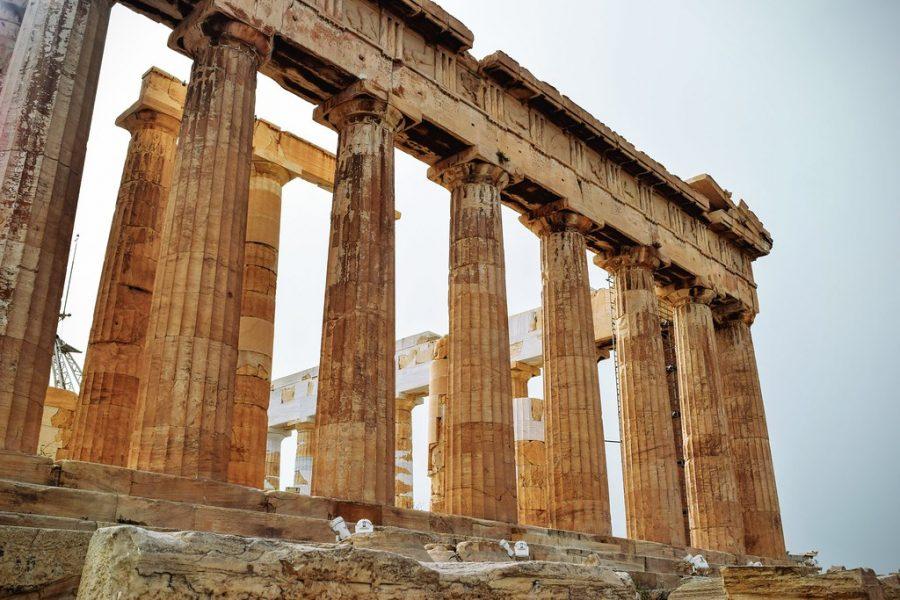 Liston focused on two main locations during her talk at UT: the wells in the Grecian cities of Agora and Eretria. What she found from the excavations of those wells answered the long asked question: Where are the missing infant remains of that time period?
During the lecture, Liston first introduced the well in Agora. The well was originally built for bronze workshops, but because of the location of those workshops, they were later moved. Liston described the location of the well as being very isolated, "an abandoned urban space that accumulated trash in time."
The wells were first used as water sources, but they were eventually abandoned and used for garbage because there was no system for waste in that time era.
Masses of bone were found during Liston's excavation. Almost all the bones that were found turned out to be infant bones. However, there were a large quantity of dog bones that were found as well. There was also scraps of bronze that actually helped preserve the bones in the well.
In total, the excavation discovered the remains of around 450 infants.
The second well, located in Eretria, uncovered different results. Most of the remains found in this well were animal remains, including a large number of dog bones. Like the well in Agora, infant remains were also uncovered in this well.
So now the question remains: why were so many bones found in these wells?
Liston first explained why so many dog remains were found. Not many rituals required sacrifice in that time, but sacrifices to two goddesses can be acknowledged for the dog remains: the goddess of magic and witchcraft, Hekate, and the goddess of childbirth, Eileithyia.
Although partaking in these rituals was not very common, the rituals often required dog sacrifices. For the most part, midwives were the ones to participate in these rituals. This theory is supported by the ages of the dogs they found, which varied greatly. This eliminates the idea that the remains were being dumped from dead dogs on the street that had died from old age.
Liston then explained why and how the infant remains were found in the wells. The infants whose remains were located in the wells were between 38 and 40 weeks old at the time of death. This age is also the length of a full-term pregnancy, which lead Liston to conclude that most of the infants were stillborn.
Closer examination of the bones revealed that some of the infants had birth defects. These birth defects include cleft palates and in one case even a limb defect. The numerous remains were possibly the result of midwives and families choosing not to raise a baby with defects, because of how many problems would arise during that time period for a child with birth defects.
Midwives played an important role in the birthing process and were responsible for cleaning up after birth. They usually would dispose of stillbirths and babies with birth defects by throwing them in the well. In the incidence of stillbirths and other cases, such as serious deformities, it's possible that midwives discarded the infant's body with the other waste from the birth.
Liston concluded the talk by connecting her findings to ancient Grecian culture. This lecture was overall very informative, and Liston's research was in-depth.
A UT student in attendance at the lecture, Kaitlyn Ozdych, shared how she felt about the talk.
"I thought it was really cool that the conclusion was linked to Greek culture of that time," Ozdych said.
Liston plans to continue and reexamine her research.
_
For more information or news tips, or if you see an error in this story or have any compliments or concerns, contact [email protected].