In memory of Luther Coggin
Businessman and philanthropist Luther Coggin passed away on Tuesday, December 10. While his name was a familiar one to the city of Jacksonville, he was also an important figure to the University of North Florida. Not only is the Coggin College of Business named after him, but he also served on the Board of Trustees from 2002 to 2010 and provided scholarships, fellowships and professorships, according to an email sent by President Szymanski.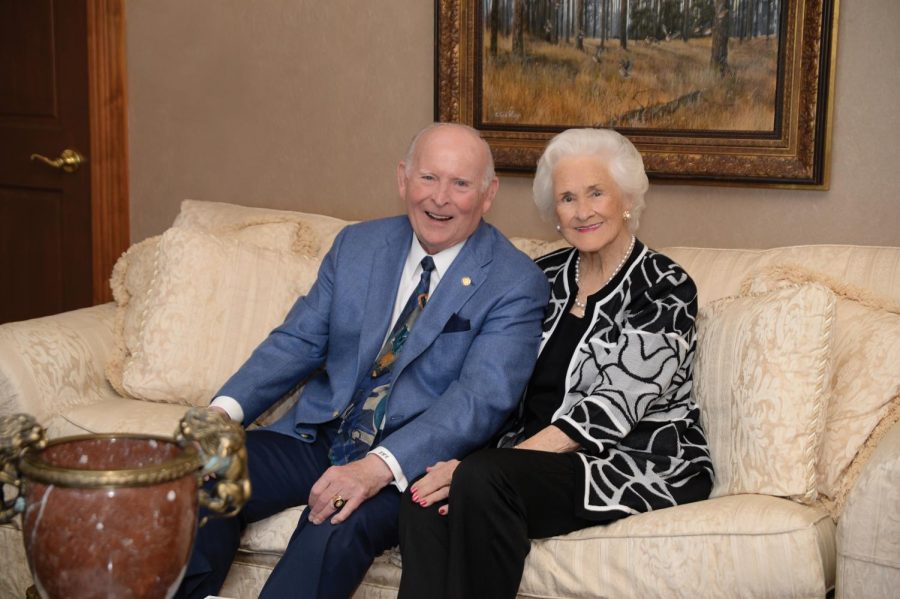 Spinnaker reached to the Dean of the Coggin College of Business, Dr. Mark Dawkins, to get a sense of who Mr. Coggin was for those who might not have known him and to understand the impact of his legacy for the University.
"One of the things I love about Luther Coggin and his wife, Blanche Coggin, is that I got to spend quite a bit of time with them over the last four years," Dr. Dawkins shared. "He provided a $1 million lead gift for the UNF Center for Entrepreneurship and Innovation in downtown Jacksonville, and I got to work with him on securing that gift."
Dr. Dawkins also spoke a bit on Luther Coggin's life and why the businessman contributed so much to a university like UNF.
"Mr. Coggin himself did not go to college," Dr. Dawkins shared. "It is unusual to find someone who himself did not go to college but has donated a significant amount of money to help other students to go to college. He recognized and appreciated the value of education and was very willing to give back money to help other students to have the experience of college that he did not have and give them a leg-up in society."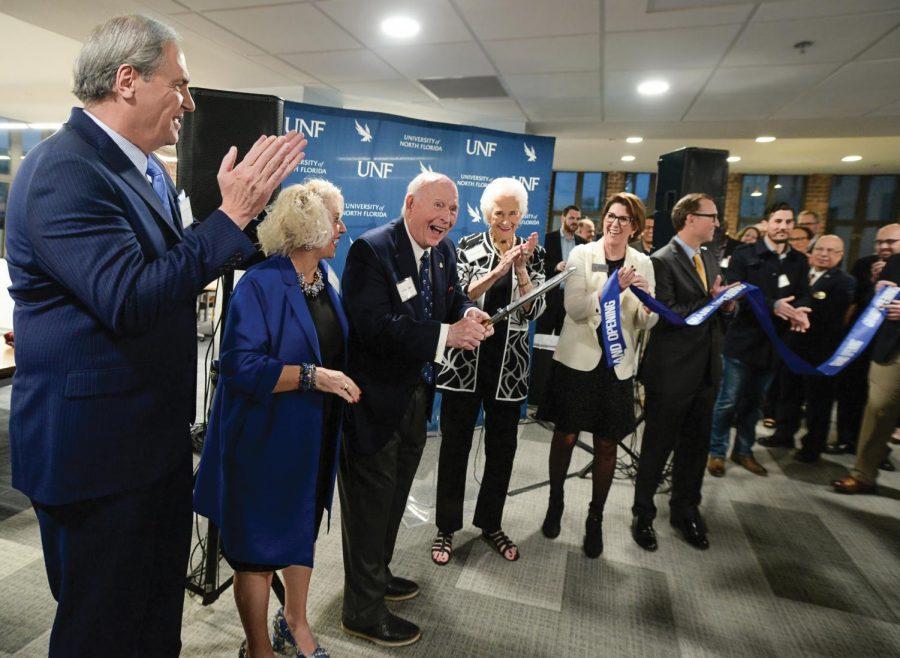 Luther Coggin and his wife Blanche donated $5 million in 2002, according to a UNF press release, which in turn resulted in the UNF officially naming the Coggin College of Business after them as a thanks for their generous gift. The donations they have made over the years have funded scholarships for students and professorships for faculty. Luther would meet with some of the scholars who's education he had contributed to.
"We have a lot of Coggin scholars, not just in the business school, but there are also Coggin scholars in other colleges at UNF, and those scholarships continue to this day," Dr. Dawkins said. "In Coggin, we would do a luncheon with Luther and Blanche Coggin every year and invite about twenty of the scholars to meet with them so they could meet some of their scholarship recipients. His philanthropy was important because he supported student scholarships and faculty."
Dr. Dawkins holds a Coggin Distinguished Professorship, meaning that his scholarly and creative pursuits inside and outside of the classroom are funded through an endowment. Luther Coggin contributed to this endowment through his monetary gifts to the school. Dr. Dawkins' chair position in the Coggin College of Business was also funded by Mr. Coggin.
Outside of UNF, Luther Coggin also donated to the YMCA and the Baptist MD Anderson Cancer Center.
"He and his wife Blanche were and are very strong supporters of the city of Jacksonville and making the city better," Dr. Dawkins said. "He was an outstanding individual. I enjoyed every opportunity I had to spend time with him. He was very humble and down to earth and just very genuine. He will be greatly missed."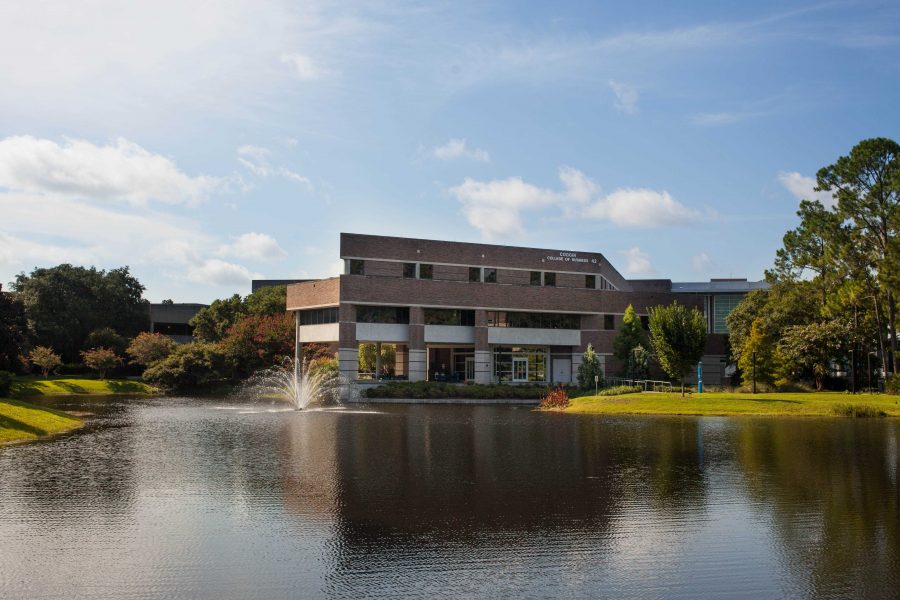 As a UNF Honorary Alumni and namesake of the Coggin College of Business, Luther Coggin will remain in UNF's memory long after those who knew him have left the University's halls.
A memorial service for Luther Coggin will be held at 2 p.m. on Saturday, December 14 at the First Christian Church of the Beaches, Neptune Beach.
__
For more information or news tips, or if you see an error in this story or have any compliments or concerns, contact [email protected].