Editorial: UNF shines in rainy financial season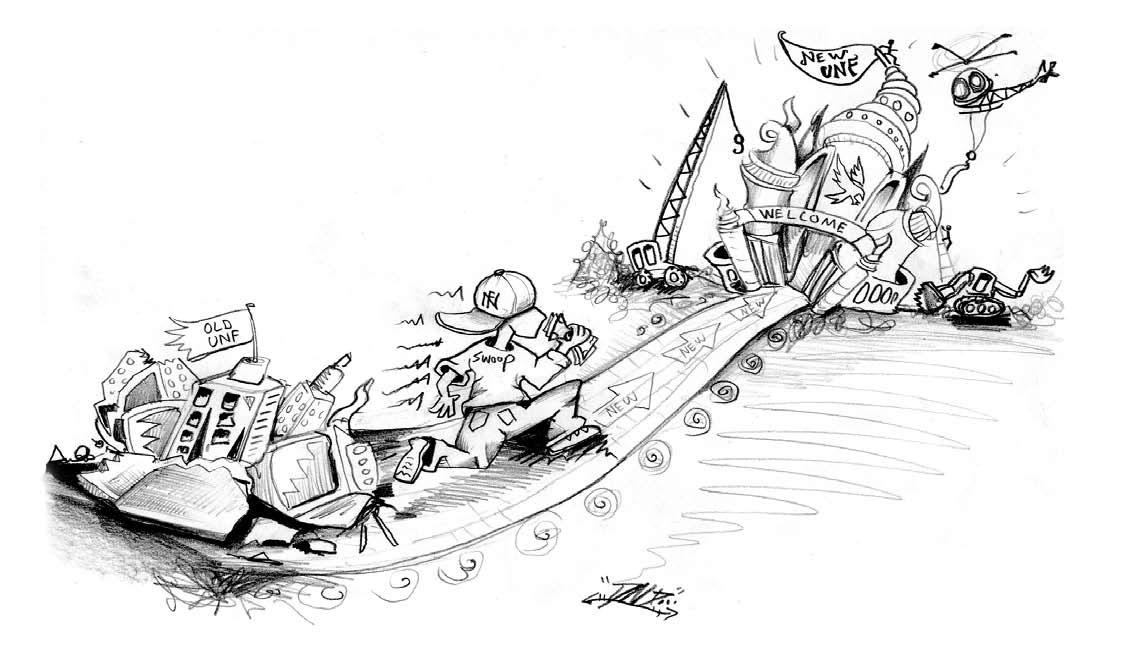 UNF administrators did a very smart thing a few years ago. They began planning and putting money away for a rainy day.
And with the state, local and national economy facing a downturn and learning institutions across Florida being hampered by budget cuts, that rainy day has now come.
But while other state institutions are scrambling to avoid drastic measures, UNF only has to tap into its reserve funds.
The result: UNF accomplished a feat many other state universities could not – improving the learning level by bettering the campus community.
Budget cuts were eminent and affected many aspects of UNF, including class size, course availability and an enrollment cap. But compared to other universities that didn't foresee this problem, UNF's planning has put it in pretty good shape.
While public universities across the state – both large and small – are closing buildings and selling them off, UNF is preparing to build.
Construction on the Student Union continues to keep pace and is projected to open this spring. The new Education Building is also on schedule to be completed in the Spring 2009 semester.
The Fountains dorm complex will be opening its doors in August, and plans for Greek Housing and Varsity Village – a new sports complex including a baseball field, tennis facility and workout gym – are in the final phases of planning.
And it's not just about new construction; UNF has taken several other steps to ensure the quality of learning students have become accustomed to doesn't fade.
While the increase in tuition for the 2009-2010 school year might seem like a burden upfront, the increases will only be minor – a few dollars per credit hour.
But with those minor increases, UNF plans to invest in more experienced faculty members. This will not only improve the quality of the classroom product, but increase the quantity of courses and sections offered as well.
The proposed cuts to the Bright Futures scholarship program might also seem negative for many students and families.
But the program has been crippling the state university system for years, and now that it's being slowly phased out, UNF will be able to once again accept more students – increasing the university's funding for more educational improvements and more reserves – like the one that's bailing out our school today.
The future of the state university system is beginning to look bleak for many school administrators, and although UNF planned well, with the economy continuing to struggle, the future remains uncertain.
But one thing is certain.
Now is the perfect time to be a student at UNF. And with all that has been invested in the growing university, the college experience as an Osprey can only get better.