New Florida House request encompasses university employee emails, text and social media messages related to DEI
The Florida House of Representatives has requested new information from each of the state's 12 higher education institutions, this time specifically for all communications and documents related to areas of diversity, equity and inclusion. 
The newest in a slew of requests from state officials the past two months, it's purpose is to "assess the costs and benefits of the DEI offices and programs within the State University System," according to its language. 
The request defines "communications" to "include all written or electronic communications, including but not limited to emails, text messages, and social media messages. 
"Documents" includes but is not limited to the following: notes, drafts, memoranda, written policies, meeting agendas, and meeting minutes, according to the requests included definition.
Here are just a few of the 16 total requests included in the document:
All documents created by the DEI Office that contain or reflect assessments, proposals, or recommendations relating to DEI 

 All communications to or from the DEI Office (including internal communications) regarding the assessment, proposals, or recommendations referenced in the previous request.

All communications to or from the DEI Office (including internal communications) regarding curriculum content or development. 

A copy of every contract between the University and a DEI Contractor that were in effect at any time since Jan. 1, 2020.

Documents sufficient to identify the specific source(s) of funds for each contract; documents sufficient to identify the dollar amounts actually paid to each DEI Contractor in connection with each contract, responsive to the previous request.  
The House's request also asks for "a list of all current DEI Employee and Other DEI Employee." 
That means meaning anyone whose responsibilities, either explicitly and inexplicitly, are within or related to the DEI office or participating in the creation or development of DEI programs and initiatives. It also asks for each employee's corresponding hourly wage.
Florida Speaker of the House Paul Renner commended the efforts of DeSantis and other state officials for working "to expose the potential misapplication of state funds" in a press release.
"We will maintain our top rankings by staying focused on the knowledge, skills and research that higher education should provide," Renner said in the release. "However, we compromise higher education if we follow other states that allow DEI staff to act as political commissars over campus life. We intend to end this improper influence and re-focus on pathways to success for our graduates."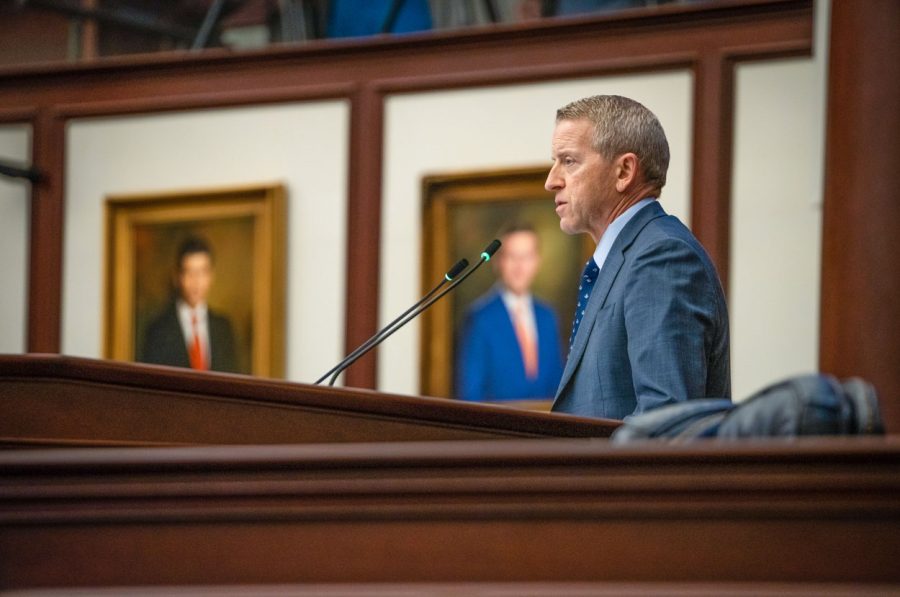 This request comes shortly after DeSantis pledged to defund all DEI initiatives from state universities during a late-January press conference. The legislation he proposed, if passed, would on Jan. 31 that would prohibit Florida's higher education institutions from "using any funding, regardless of source, to support DEI, CRT, and other discriminatory initiatives," according to the press release.  
Ahead of the press conference, the University of North Florida reported that less than 1% of its 2022-2023 budget goes toward DEI, according to the Florida State System's operating budget report. Approximately half of that spending is state-funded for the same period.
To view the full request from Florida's House of Representatives, visit here.
___
For more information or news tips, or if you see an error in this story or have any compliments or concerns, contact [email protected].