Letter from the Editor: Student journalism is influential, so listen to it
The importance of a free press cannot be overstated. That is true across journalism, including student journalism. While there is no real difference, some associate the latter with lesser journalism. That's simply not the case. 
The media industry is constantly shifting and evolving to meet the demands of its audience. At Spinnaker, our primary audience is the University of North Florida's students. Still, we also have secondary audiences in the form of faculty, staff, parents, alums and, of course, the greater Jacksonville community. 
Because of this constant change, journalism looks to young, newer journalists who are just beginning their careers and asks them, "what should we do?"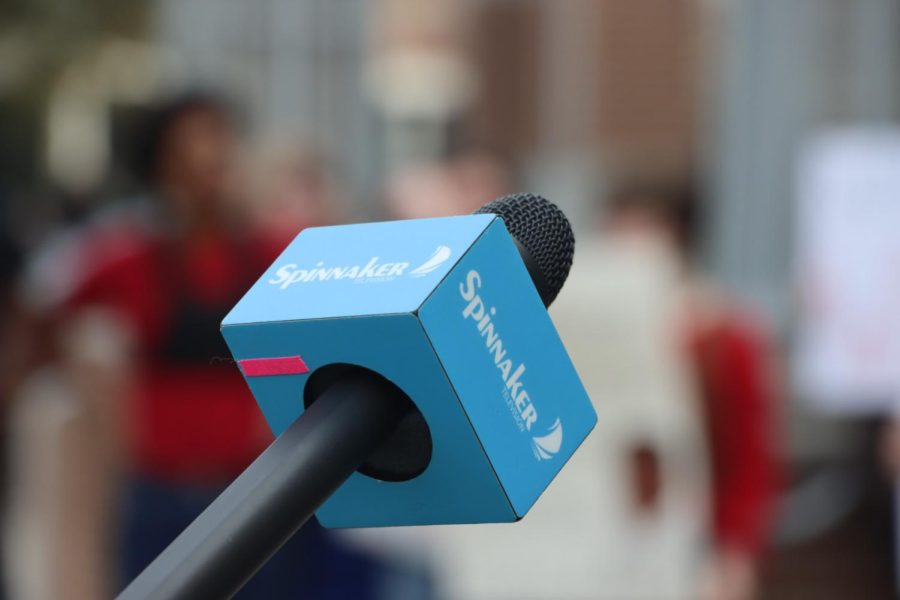 Take TikTok, a platform for which news only fairly recently began curating content. The audience for this social media space is entirely different from those that read news from a web browser (namely, they have short attention spans). 
Challenges call for adaptation and the incorporation of new ideas. Student journalists often answer how news organizations should reach younger audiences on these platforms because we are actually on them. 
What's my point? 
Today is the fifth annual Student Press Freedom Day. It's a day dedicated to raising awareness of student journalists' challenges, celebrating their contributions to their respective communities and taking action to protect and restore First Amendment freedoms, as explained by the Student Press Law Center. 
Student journalists provide a service of accurate, ethical journalism against many odds, including but not limited to the threat of censorship, lack of access, budget cuts, the personal toll of isolation, risk of assault and harassment. I could go on and on. 
We work to cover important (and sometimes controversial) current events accurately, ethically and effectively, even when some parties may not want us to. 
The point is this: student journalists and their journalism matter. That's it. 
Spinnaker is not hidden behind a paywall. It's out there, accessible for you to consume. Staying in the know about your community ensures transparency and accountability of public officials. I only ask for your attention. 
Of course, I won't turn you down if you want to donate to support student media. Every second you can spare for our content (or any news content) is appreciated. 
___
For more information or news tips, or if you see an error in this story or have any compliments or concerns, contact [email protected].