UNF Board of Trustees unanimously approve on-campus housing rate increase
On-campus housing rates at the University of North Florida will increase across the next three years after the Board of Trustees approved a proposal Monday morning. The changes will be applied to the upcoming summer term. 
The proposal saw little debate from the board but Trustee Christopher Lazzara mentioned that this change wasn't something taken lightly. 
"It wasn't a quick thought," he said. "Raising the cost to students is something our board, our president, everybody here takes very seriously. [This increase is] the minimum in order to keep us maintained."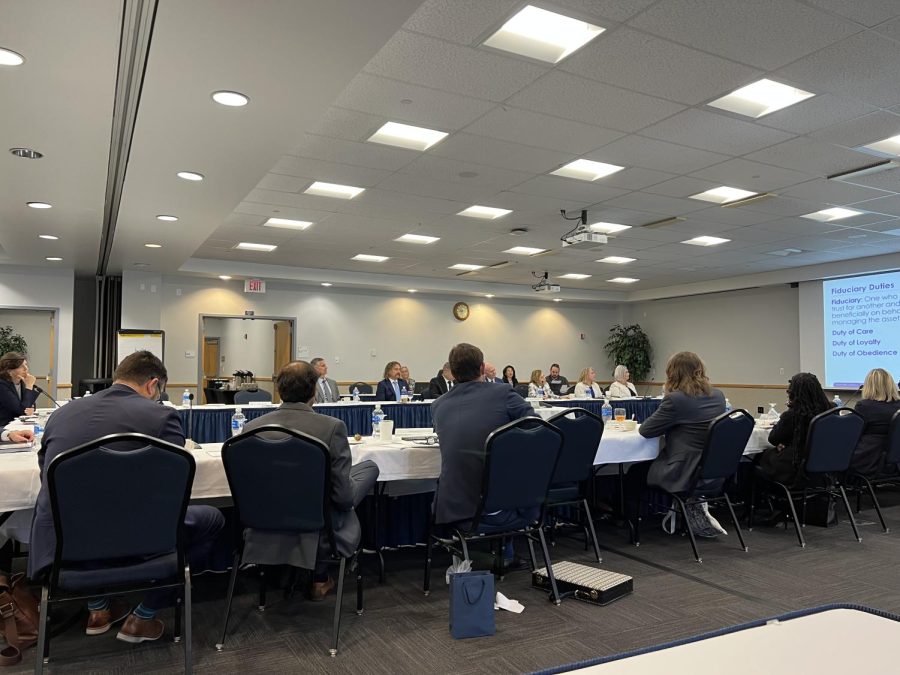 Announced in late January, UNF Housing's proposal was met with anger from students on social media. Many felt that rates were already expensive and commented so on Spinnaker's article at the time. 
The increase will "stop the bleeding a bit"
Scott Bennett, UNF vice president of administration and finance, explained the justification for the change to the board. Renovations to dorms are needed, he explained, so the change is necessary. This is the first increase in UNF's housing rates since 2015. 
According to Bennett, housing has $60 million worth of renovations to do that they've been holding out on and this increase will help fund some of them. 
This newly passed increase will "stop the bleeding a little bit," he said.
Asked whether there are plans in place now for more dorms on campus, Bennett said they have two. According to Bennett, one will come in the form of a new honors dorm with 500 beds and another will be 1,000 beds with a more private dorm on newly acquired land, he explained, but details were limited. 
UNF received 190 acres of land in late 2021 but Spinnaker has no confirmation as to whether that's where the new dorms would be located. 
What does this mean?
Rates will increase by 4.25% for the next three years, according to information released by UNF Housing. One exception is that Summer 2023 will see an initial increase of 9.03% because of its shorter term. 
For more information about the change, visit Housing's supporting documents accessible here. 
___
For more information or news tips, or if you see an error in this story or have any compliments or concerns, contact [email protected].