Baseball stands their ground, sweeps Fordham in doubleheader
The University of North Florida baseball team faced off against the Fordham University Rams twice on Saturday, with the Ospreys winning both games in what was a doubleheader sweep.
This game was played at UNF's Harmon Stadium, with the Ospreys securing all of their wins at home at this point of the season.
UNF started out hot defensively in the first matchup, with senior pitcher Tony Roca managing two strikeouts in the first inning of game one.
Further into game one, Fordham was able to grab a significant lead, plating five runs in the third inning in what was a 5-1 Rams lead heading into the fourth inning.
The Ospreys pulled through, though, taking game one by a score of 7-6 after a much-needed eighth inning, with UNF managing to score two. This was thanks in no small part to redshirt-sophomore outfielder Cade Reich, who managed a walk before scoring on a comebacker by senior catcher Dallen Leach.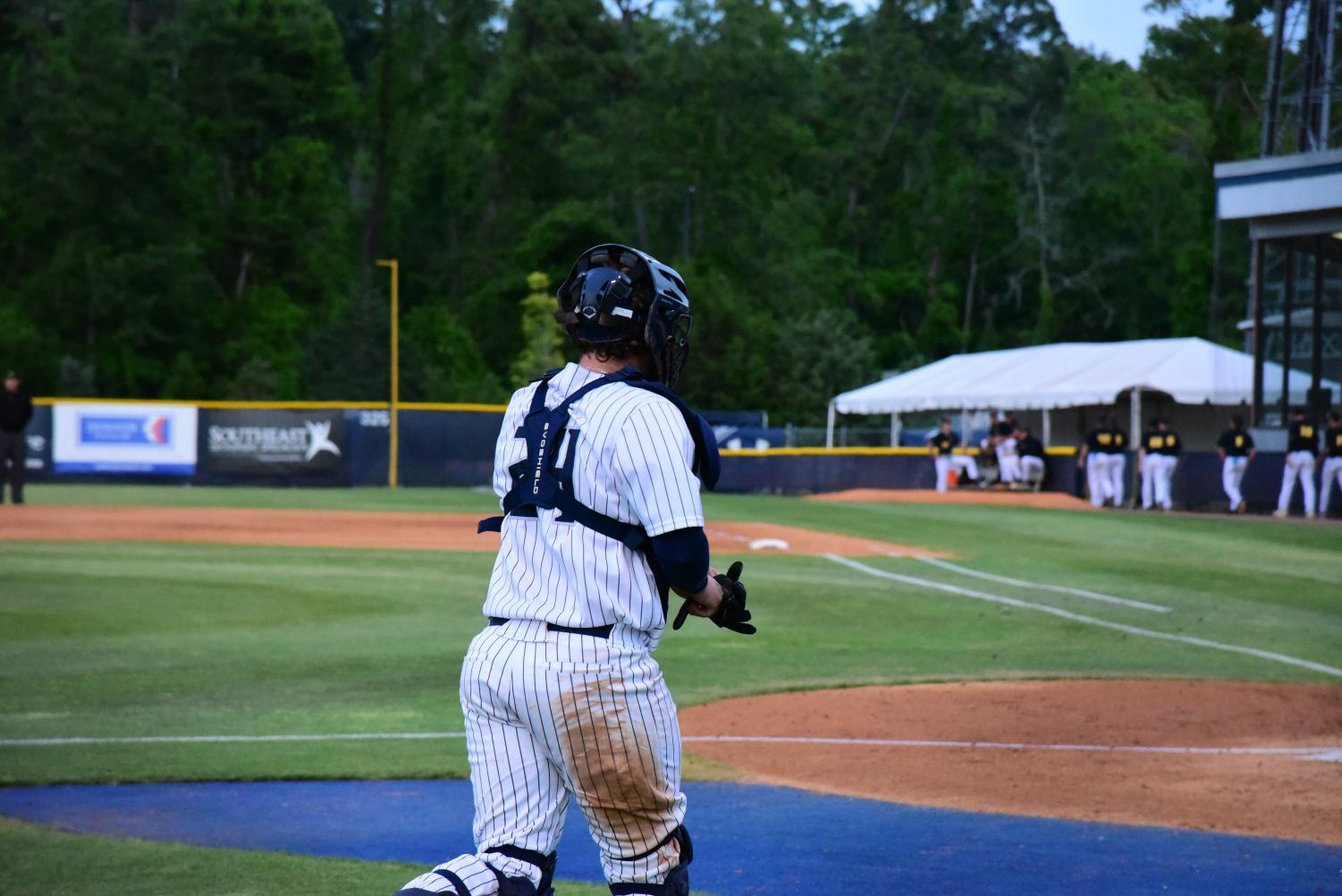 In game two, Fordham proved that they weren't going down without a fight. With a four-run fourth inning followed by an additional run in the fifth, it was up to the Ospreys to create their own destiny and come back from the 5-1 score resulting from the Rams' onslaught.
But UNF proved to be up to the challenge, with Peyton Sybrandt and Alex Lodise scoring in the sixth, cutting the lead to just 5-4 after the inning.
It was Lodise however, who sealed the deal and secured the sweep, slamming a clutch home run in the eighth to help lead the Ospreys to victory, largely courtesy of the excellent defensive play displayed in the 10th and final inning.
It was outfielder Drew Leinenbach that came through, driving in the game-winning run.
win by any means necessary – that's a DH sweep 😎 https://t.co/rUFGwXce0X pic.twitter.com/N2g3f5iGsK

— UNF Baseball (@OspreyBSB) March 5, 2023
With this sweep, UNF is now holding a rather impressive 8-5 record on this young season, while also carrying a .615 winning percentage.
Along with this, North Florida now stands in the third place spot in the current ASUN rankings, a good sign of what is to come throughout the rest of the year.
Along with the improvements to the season record, UNF's team batting average has now gone up to .301 on the year, spearheaded by freshman newcomer Alex Lodise, who had a home run in each game of the Saturday doubleheader.
The Ospreys will be traveling to Orlando next week to take on the UCF Knights on Tuesday, which will be sure to put UNF to the test.
___
For more information or news tips, or if you see an error in this story or have any compliments or concerns, contact [email protected].