The impact of Florida's proposed 6-week abortion ban headed to the House
[The original version of this article reported that the proposed bill was headed for Gov. DeSantis's desk. The bill must first be passed by the Florida House before it heads for DeSantis's desk. Spinnaker takes all errors seriously and apologizes for the error.]
Florida's Republican-led Senate passed a bill tightening the current 15-week law to ban abortions after six weeks of pregnancy. With exceptions for victims of rape and incest up to 15 weeks, but only with official proof of the crime, the bill now must be passed by the state House before it heads for Florida Gov. Ron DeSantis's desk. 
In June 2022, the Dobbs v. Jackson Women's Health Organization decision overturned the landmark 1973 Roe v. Wade that established abortion as a constitutional right, giving states the right to establish their own abortion laws. 
If a 6-week abortion ban is passed, Florida will join its neighboring southern states with the strictest abortion laws. Alabama, Tennessee, Mississippi and Louisiana have completely banned abortion laws; Georgia currently has a 6-week abortion ban. 
DeSantis has voiced full support for the bill and, with Florida's Republican-dominated House and Senate, is expected to sign it into law if it's passed by the House.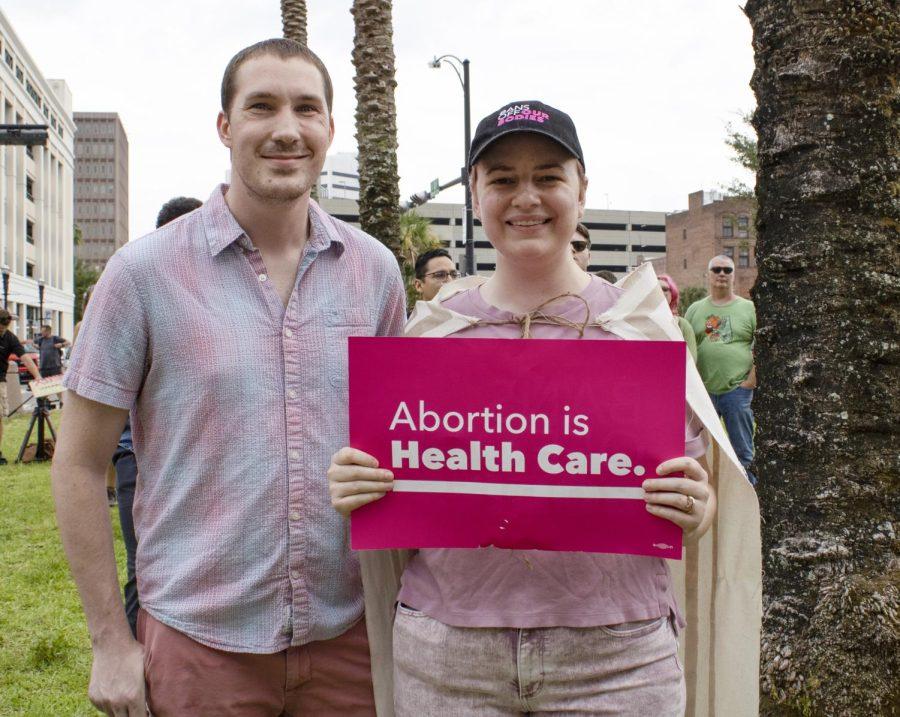 Amy Howell, an advanced practice registered nurse at the University of North Florida's Student Health Clinic, explained the concerns associated with the bill's exception of proof for victims of rape or incest including the time-sensitivity of such a requirement. 
Howell treats victims of sexual assault in the clinic, and she explained that victims don't often come in right after an assault occurs.  
"Sometimes there's a processing period that's different for every woman," she said. "Sometimes it takes a little while for them to realize they need care or to muster up the courage to come in and receive care. It's not always right after something like this happens." 
Howell explained that the trauma response for victims of sexual assault looks different for everyone, including the time it takes to receive care. But that is also only when victims have access to care.  
"My worry is for people who have no access to resources for education, contraception, counseling," she said. "The timing of it is a little bit concerning." 
Rape is the most under-reported crime. One in 5 women and 1 in 16 men are sexually assaulted while in college, and more than 90% of sexual assault victims on college campuses do not report the assault, according to the National Sexual Violence Resource Center. 
Howell said that Florida's proposed abortion laws do not account for the traumatic experience of a sexual assault and the time and money it takes to receive care, which may ultimately remove all access to an abortion.  
"The burden to provide proof in order to have a choice about the pregnancy is really an unreasonable burden," Howell said. 
She explained that a pregnancy cannot be confirmed until four weeks or after a missed menstruation and that is if the woman has a completely regular, clockwork menstrual cycle, which is not the majority of women. 
 "For women who don't have regular menses, or maybe have a contraceptive failure, where they don't expect a menses every month, sometimes it can be way after six weeks before you a woman even realizes that they're pregnant," she said.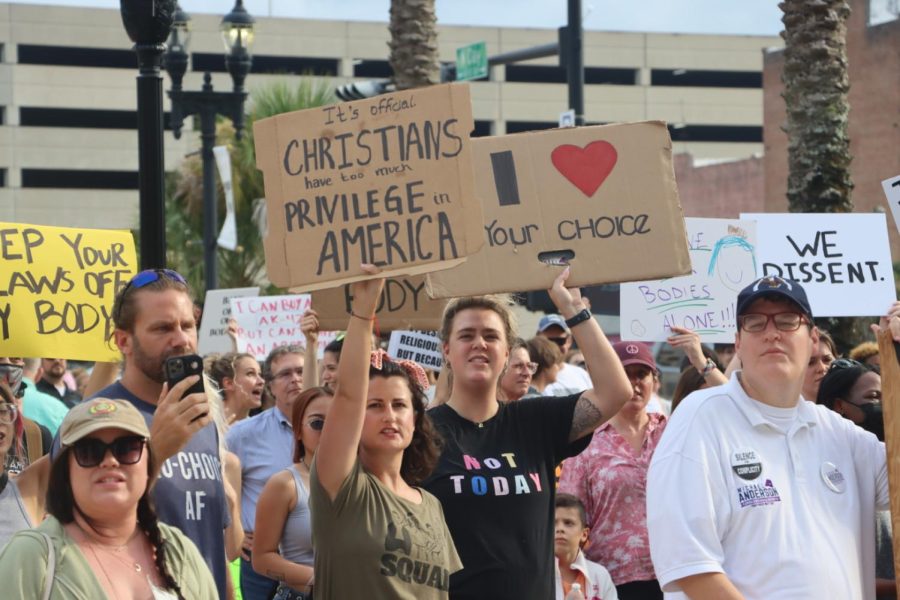 As a health care provider, one of the main concerns Howell has with the new abortion ban is seeing an increase of women in the emergency room who have taken it into their own hands to try and terminate their pregnancy after being denied an abortion, which was seen a lot more pre-Roe v. Wade.  
The state of abortion post-Roe v. Wade
After Roe v. Wade was overturned, the UNF Student Health Clinic has tried to increase education among students about sexual health education and the resources they offer to reach as many students in need of contraceptives or care.  
UNF's Student Health Clinic offers a variety of education on women's health, how women can become pregnant, how to prevent pregnancy and the misconceptions around reproductive health. They also offer contraceptives like barrier protection, oral contraceptives, emergency contraceptives, pregnancy tests, referrals for implantable contraceptives and more.  
Howell suggested that students, especially women, educate themselves on how their body works and the ways in which a woman can become pregnant. She also encouraged being educated on the types of contraceptives available and then having a plan for contraception and pregnancy prevention.  
"We need to normalize talking about this with our sexual partners, too," Howell said. "We can't think about it later; make a plan, especially if you're essentially about to lose any choice for unintended pregnancy." 
UNF's Student Health Clinic is located in Building 39A and is open Mon-Friday between 8 a.m. and 5 p.m. Students can call 904-620-2900 to make an appointment or use the new self-scheduling tool here.
Students can access emergency contraception and a few other services on a walk-in basis but may need to be prepared to wait without an appointment.
___
For more information or news tips, or if you see an error in this story or have any compliments or concerns, contact [email protected].