Less than a week away, UNF's soon-to-be former-student body president reflects
It's been almost exactly a year since Nathaniel Rodefer was sworn in as the University of North Florida's student body president. 
Now, less than a week before the end of his term, Spinnaker sat down with Rodefer to learn about the position's biggest challenges, successes and his plans for the future. To watch the full interview, click the video below.
A day in the life
Being student body president is no easy job and the days spent in the role are as multifaceted as they are diverse, Rodefer explained. 
Fridays are spent in the SG office on the third floor of the Student Union's East building and going to meetings. 
On some days, he's in Tallahassee for events. On others, he's going to the Board of Trustees meetings, representing students' voices on the board.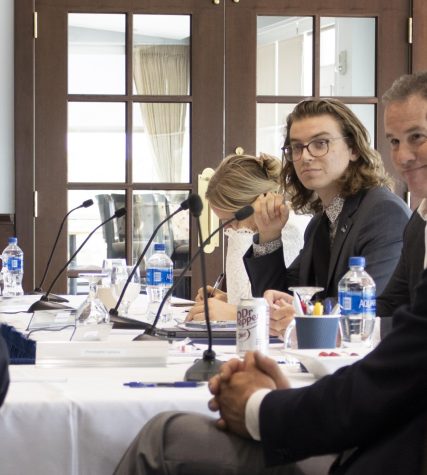 Majoring in interdisciplinary studies focusing on environmental studies, Rodefer has pushed against the stigma of "they are always Poli Sci majors" a bit by being in SG. 
"In terms of the demographics of people who are pursuing different college educations and majors, you really see a wide plethora, especially within the senate body," he said. 
Deciding what's feasible and what isn't 
Each SG administration is responsible for bringing their own goals to the role, and Rodefer was no different. However, he said there was some disconnect between when he was running for student body president and when he actually got the role. 
The feasibility of an initiative in the planning period may be different than when looking at the legal implications and how much money is available, he explained. 
"Being president is like a matching game," Rodefer said. "You have these ideas coming in, and you want to figure out if you even can still do those ideas within the office of student body president."
Starting from the top, Rodefer's biggest accomplishment, in his own words, was his work with the capital improvement trust fund projects. 
"It really was the pride of my days of being able to have those meetings and talk about the common issues that students experience within the library or why the Boathouse wasn't as popular on campus," he said. "So being able to work on those projects really gave me a sense of importance to the work."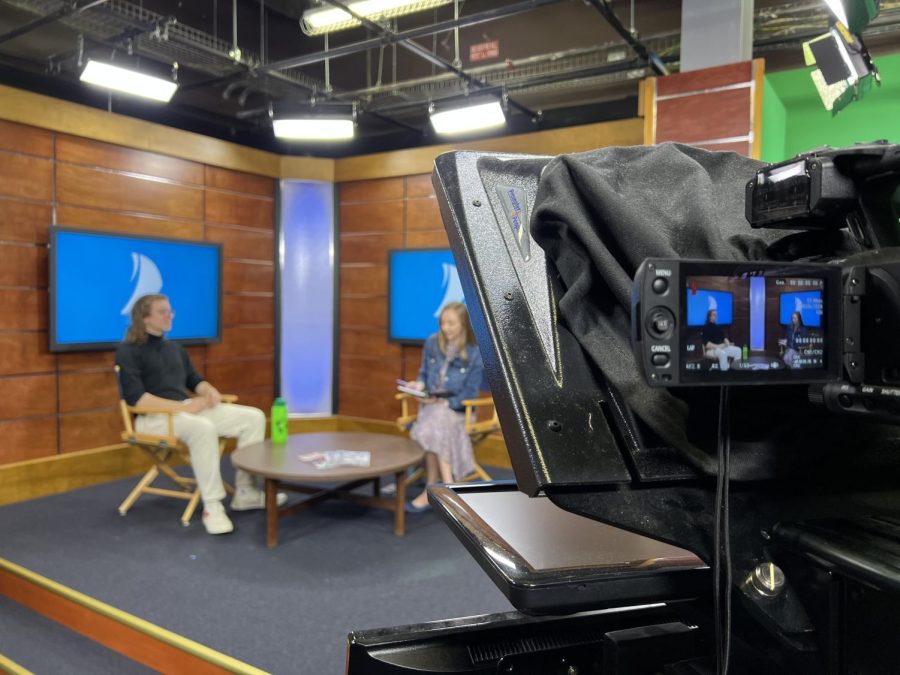 Heavily involved with UNF's Interfaith Center, the student body president also helped transform a Gray Lounge in the Student Union into a religious prayer and nonreligious reflection room last fall. 
"I personally hold the philosophy that it's better to do other things that can aid you in the work that you do in Student Government," Rodefer said about how his connection with the Interfaith Center helped his leadership role. 
The Interfaith Center isn't the only organization the student body president has worked with, though. More recently, he delivered a powerful speech at the LGBTQ Center's annual fundraising event about the future of the LGBTQ community in Florida. 
"We may receive political potshots, but this community isn't going away. Nor our visibility, or our belonging, or the care and love that we have for each other," Rodefer said to the assembled crowd of donors, students and community members that Friday night. "It may be challenging, we aren't afforded the luxury of passivity in our civic institutions, but we will weather this storm." 
A role not without its challenges
Calling the job of student body president one that "consumes you," Rodefer said practicing self-help and trying to separate himself from the role is difficult. 
There are countless ways to do a single job and choosing one can be a juggling act, he said.
"When you are the president you're seen as the individual that gets to set the tone and when there's multiple people competing for multiple different tones that can be very tricky," Rodefer said. "I messed up quite a bit in communicating properly in terms of where I stood on issues in terms of hearing people out or helping them get connected to resources and it caused some things to spiral out of control."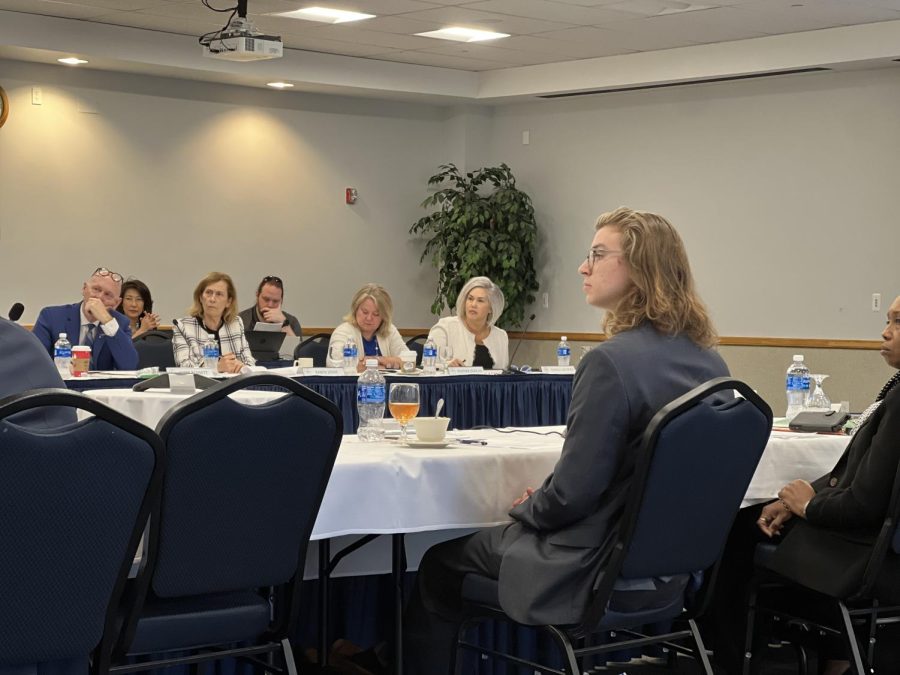 Among other obligations, the purpose of Student Government is to represent the student body. To do that, SG must first effectively reach the student body, something Rodefer said he had a hard time with. 
Although the organization as a whole may have had a hard time reaching student's eyes and ears, the student body president said that individual senators were doing a good job. 
"When I think about the golden standard of communication to students from Student Government, I really think about our senators and I really think about our agencies," said Rodefer. 
Graduating at the end of this semester, Rodefer said he's still pretty undecided on what the future will look like. 
"I feel guilty answering that question. I've been so busy with student government, graduation is in the peripherals, I don't know," he said. "I definitely want to broaden my palate a little bit. When I think what I'm doing next, it's definitely a pivot. I'm going to get out into nature, I'm probably going to try and work on sustainability or conservation work in the near future in the Jacksonville region."
___
For more information or news tips, or if you see an error in this story or have any compliments or concerns, contact [email protected].