Florida legislature passes two bills targeting diversity, pronoun use in state education, leaving UNF's diversity efforts in limbo
A previous version of this article reported that UNF's course "Sex, Race, and Social Class" was canceled less than an hour after the Florida legislature passed SB 266. In actuality, the email notifying students that the course may be canceled was because the course has low enrollment. It is not directly tied to the passage of SB 266. Spinnaker apologizes for the error. This article was corrected on May 4, 2023. 
The Florida legislature passed two bills to ban diversity programs in higher education and restrict the use of preferred pronouns in schools Wednesday afternoon. 
Reshaping the education landscape in Florida, the pair of bills mark a key win in Gov. Ron DeSantis's war on "woke." The governor has expressed his strong support for these initiatives and is expected to sign them into law. 
Looking at higher education, SB 266 adds a new post-tenure review process and gives more responsibility to the Board of Governors and State Board of Education by requiring them to create faculty committees to review general education courses.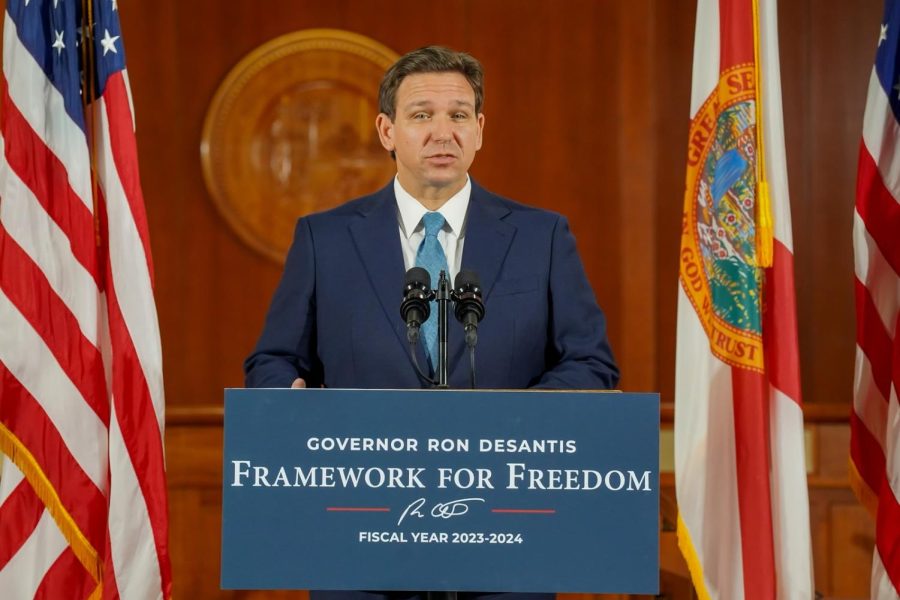 "General education core courses may not distort significant historical events or include a curriculum that teaches identity politics," the bill says. The courses also cannot be "based on theories that systemic racism, sexism, oppression, and privilege are inherent in the institutions of the United States and were created to maintain social, political, and economic inequities."
Garnering significant criticism when it was first introduced, the bill also bans colleges and universities from spending any money on diversity, equity and inclusion, among other changes. 
Under this law, all of Florida's 12 public colleges and universities may not "advocate for diversity, equity and inclusion, or promote or engage in political or social activism," according to the bill's language. 
The second bill that passed will expand the law coined by critics as the "Don't Say Gay" law which was signed last year. 
The new version will prevent school faculty and students from referring to people by pronouns that don't correspond to their biological sex. It will also ban classroom instruction on gender identity and sexual orientation through the 8th grade and make it easier for people to challenge books. 
Less than an hour after the bills cleared the House and Senate, the University of North Florida's Sociology department chair warned students that, because of low enrollment, a course being offered during the Summer A semester may be canceled. 
"Each semester, the University routinely reviews courses for low enrollment," UNF's Media Relations Manager Amanda Ennis wrote to Spinnaker Thursday morning. "The email [Spinnaker referenced] was sent to students registered in the class because of low enrollment to give students an opportunity to select another course."
Titled "Sex, Race, and Social Class" (SYG 2013), it's a sociology course that focuses on DEI topics.

That course, along with three others — Introduction to Anthropology, Introduction to Diversity in Education and Race, Gender, and Politics — were all included in UNF's report to the state in January. The report asked universities to define how much state funding goes toward critical race theory and DEI. 
That report also included the university's diversity centers and the Office of Diversity and Inclusion, but the future of those programs is still unknown as of the time of writing. 
Spinnaker requested a comment from UNF about what other courses have been canceled. However, because the legislation was just passed, they gave the following statement: 
"The University is reviewing the language of the recently passed legislation to determine the impacts to the campus community."
This is breaking news. Stay with Spinnaker as we continue to monitor the impacts of these bills.
___
For more information or news tips, or if you see an error in this story or have any compliments or concerns, contact [email protected].