Donna Deegan will be Jacksonville's next mayor, winning by 4%
Democrat Donna Deegan was announced as Jacksonville's first female mayor Tuesday night, beating Republican Daniel Davis by 4%. She will begin her term July 1. 
Voting for the Jacksonville mayoral runoff election ended at 7 p.m. Tuesday evening and the results were officially called just before 8 p.m. Deegan held 52% of the votes, while Davis held 48%.  
Last month, the two candidates debated at the University of North Florida's Lazzara Performance Hall discussing topics like infrastructure, crime and affordable housing. 
Crime was a major concern among Jacksonville residents this election and Deegan said she would go underneath the causes of crime, including re-implementing programs like the Jacksonville Journey that targets issues like literacy and poverty to mitigate a life of crime. 
During the debate, Deegan also suggested putting more officers on the streets of the city, but also putting more of the city's budget into prevention and intervention efforts to prevent crime in the city.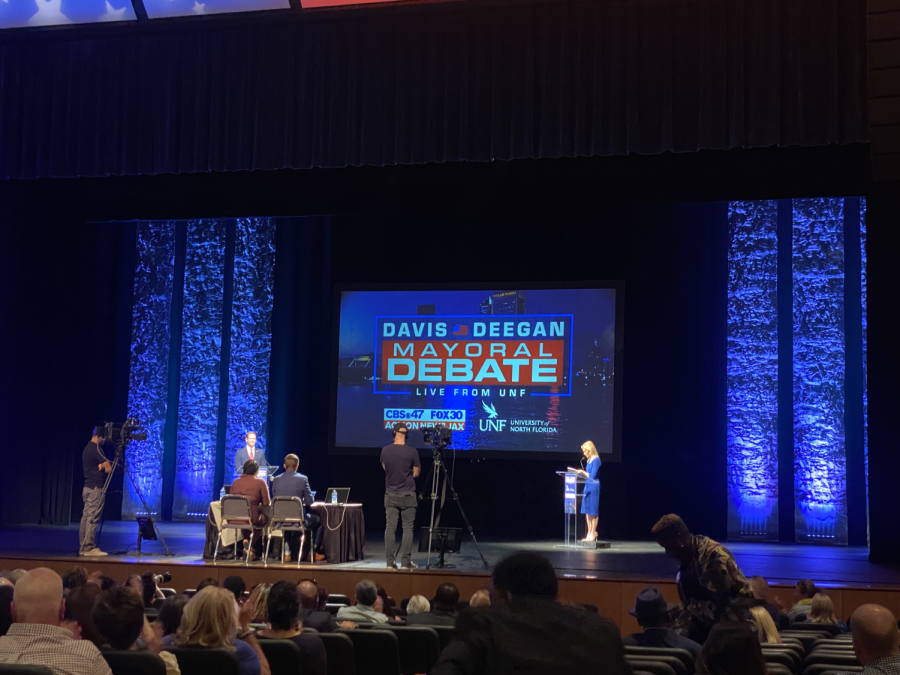 "We must put officers on the streets, but we must do more than the same old, same old to bring those numbers down," she said. Deegan didn't give a specific number of how many officers she'd like to add. 
Deegan gave a victory speech soon after the results were finalized, bringing her husband and children up to the podium. 
"Let's soak this in and enjoy the history we're making tonight and get very intentional about the work ahead," Deegan said in her speech.
District city council positions were also on the ballot Tuesday. Democrat Joyce Morgan claimed victory for Duval County Property Appraiser. Four Democratic candidates and three Republican candidates were elected into city council positions. 
For the full election results, click here.
_____
For more information or news tips, or if you see an error in this story or have any compliments or concerns, contact [email protected].