Citing low enrollment, UNF cancels program supporting diverse students
The University of North Florida has canceled a summer program designed to support incoming students from diverse backgrounds, Chief Diversity Officer Richmond Wynn said, citing low application and enrollment numbers.
QUEST: First Flight is a one-week summer program hosted by the Intercultural Center. It allows students from diverse backgrounds to enhance their college experience with intentional programs and activities. 
To become a QUESTer — what program participants are called — students must "identify as a student of a historically underrepresented identity group," according to its website. 
Some of the benefits that participants get, according to the website, are diversity and inclusion workshops, individualized Office of Diversity and Inclusion attention, a $500 scholarship and more. For additional information, visit here.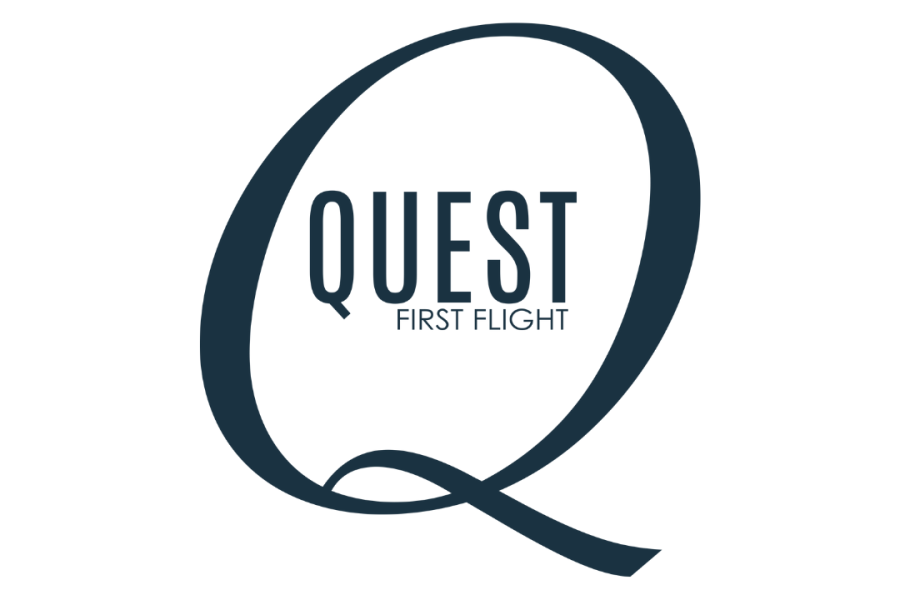 Nagat Khalifa, a UNF graduate, joined QUEST in 2019. She described the program as an in-depth orientation that showed her and other students around campus, introduced them to various organizations and helped build lasting friendships.
 A first-generation student, Khalifa said she had a lot of anxiety when first coming to UNF and QUEST helped make the transition from high school to freshman year of college less jarring.
Bridging the gap from high school to college 
For many minority groups and first-generation students, college can be very foreign, but QUEST gave her a campus support network, she said. 
During her time at UNF, Khalifa was a leader in the Interfaith Center, worked in the president's office, joined both the Community Alliance for Student Success and Student Government. In 2022, she was presented with a Senior Service Award for her service to UNF and the community. 
Khalifa credits the Interfaith Center, QUEST and the Office of Diversity and Inclusion for who she is today. 
"It was all due to QUEST and those people that I met my first week," Khalifa said. "If I hadn't met those people, it would've taken me much longer to make those connections and make an impact on campus." 
Ama Deleon is a UNF English student who participated in the QUEST program during her freshman year in 2019. Like Khalifa, Deleon is a first-generation college student and very passionate about the program because she also believes it changed the course of her college career.  
Deleon said that the program gave her a helpful mentor and a group of friends that she has relied on for support throughout her time at UNF. Because of QUEST, she also worked in the Office of Diversity and Inclusion for more than three years, she said. 
"For a lot of minority students, we are coming in without any experience with college education or just a different background than majority populations, so I think it gave us a little bit more equity going into the field," Deleon said. 
Both Khalifa and Deleon recalled that their 2019 cohort consisted of around 20 students. That's less than half of the amount that QUEST is designed to support, which is up to 55 students, their website reads. 
A 'priceless' program
Deleon called the decision to cancel the QUEST program a "bad move" because even if there is low enrollment, the impact the program makes is priceless and something that genuinely changed her life.
"I think taking away the little representation and network that we have, minorities aren't going to want to come to the school," she said. "I feel like it's just making a statement on how they view minority populations when you're already starting to take away programs that help us out."
She said that the cancellation of QUEST leaves a big hole in the support system for minority students looking to bridge that gap between high school and college. 
Khalifa also expressed similar feelings of sadness about the cancellation of QUEST, saying that it's an amazing resource for many students and that the incoming class may be at a disadvantage because of it. 
"I don't think that's the right reason or that's the true reason," she said about UNF's reason for canceling QUEST being low enrollment. "Every year, the statistics for the number of minority and diverse students that enroll at UNF keeps getting bigger and the incoming class keeps getting bigger."
Instead, Khalifa blamed Florida's political environment toward diversity on college campuses.
Chief Diversity Officer Richmond Wynn told Spinnaker that the cancelation is "not related to recently passed legislation regarding DEI programs in higher education."
Earlier this month, Florida Gov. Ron DeSantis signed SB 266, a bill that prevents Florida's public universities from using any state or federal funding to promote, support or maintain any programs or campus activities that advocate for DEI inclusion initiatives or programs.
Wynn gave the following statement about the cancellation. 
"The usual enrollment target is 15 and we typically have that number or very close to it by this time in the application cycle. When we made the decision to not offer the program this summer, we only had 7 students confirmed to participate. Individual emails were sent to those 7 students prior to posting the information on our website. We wanted to ensure that they had the information before it went out to the general public."
Whether or not the diversity program will return to UNF in the future is unknown, but the scheduled June 2023 QUEST: First Flight program won't be happening.
___
For more information or news tips, or if you see an error in this story or have any compliments or concerns, contact [email protected].