What does a post-tenure review process mean for UNF?
Florida Gov. Ron DeSantis signed off on a bill last month that made additions to the tenure process in state institutions.
The new controversial regulation requires that tenured faculty undergo a post-tenure review every five years and includes other changes to how they're evaluated in the first place. 
Members of university faculty unions across the state have expressed concern for this new regulation, worrying that it could drive out qualified faculty out of Florida and weaken the quality of higher education.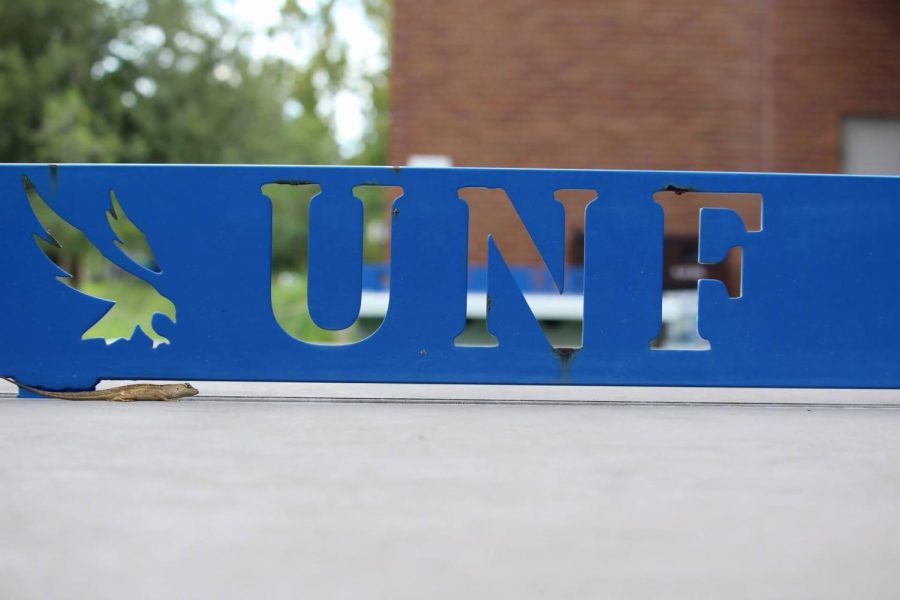 Tenure is a category of academic appointment that grants guaranteed job security, except in extreme cases. The concept of tenure is controversial itself, as some critics view it as lifelong job security that allows unqualified professors to never be fired. 
It's now up to state universities to develop policies and procedures that adhere to the new regulation, said Elizabeth Brown, an associate professor in psychology and the former president of the university's faculty union: UFF-UNF. 
How does tenure work at UNF now?
Faculty member positions fall into three categories: assistant professor, associate professor and full professor. Most often, assistant professors are on track to receive tenure, and if they do so successfully, they will be promoted to associate professors. 
According to UFF-UNF's collective bargaining agreement before the new law, promotion from associate professor to full professor requires that tenure candidates "be an outstanding teacher, be an outstanding scholar, and demonstrate continuing meaningful contributions in service." 
At UNF, faculty on track for tenure undergo an annual evaluation where they must provide a report documenting the culmination of all work they have done in the last year, which they will receive feedback on. This work falls into three categories: teachings, research and services. 
In the third year of tenure-track positions, faculty must provide another report documenting their work over the last three years. Once again, they receive feedback on whether they are on track for tenure.
Faculty are eligible to go up for tenure anywhere between their fourth and sixth year — usually when they believe they have met the guidelines and thresholds set forth by either the university or department.
When they go for tenure, they create an even long report — sometimes up to thousands of pages long — Brown said. 
Those packets make their way through ranks of authority to review, including the department chair, the dean, a university-level promotion and tenure committee, the university's provost and finally the president. The Board of Trustees then typically votes in line with the president to approve or deny the request. 
After achieving tenure, faculty are still reviewed annually, providing reports of the work they have done in the last year. Receiving tenure provides faculty with the academic freedom to conduct more extensive research and make strides in their field of expertise. 
However, under the newly signed law, tenured faculty will also have to go through that process every five years to keep their tenure. 
What does the new post-tenure review process change?
On top of the annual evaluation, the new post-tenure review process adds an additional review every five years where faculty are mandated to essentially go up for tenure again, going through a similarly lengthy process. 
"What that means, practically speaking, is that it would limit faculty members' ability to take on those really innovative projects that take longer to do," Brown said.  
Many of those projects can be funded by grants, the former union president explained, but faculty are going to be less willing to them on because they are going to need to prioritize increased numbers rather than quality research. 
The current evaluations are based on job responsibilities, teaching, research and service because those are what's included in their contracts and what they are hired for. The post-tenure review process adds other areas to their evaluations, including substantiated student complaints which Brown described as hazy. 
The bill writes that the Board of Governors may include other considerations in the regulation but must address four components. 
Accomplishments and productivity;

Assigned duties in research, teaching, and service;

Performance metrics, evaluations, and ratings; and 

Recognition and compensation considerations, as well as improvement plans and consequences for underperformance. 
With something as important as tenure, Brown said that universities must make sure that people are rewarded for maintaining high-quality faculty who exceed those industry standards and are innovators. 
"By including some additional information that might not necessarily have anything to do with their actual job performance, we might be introducing some biases there," she said. "So that's my concern, that we're going to disproportionately affect certain faculty over others over time." 
Concerns about the post-tenure review process
A main concern about the new process is that it may drive out qualified faculty. It may also challenge the university's abilities to recruit them because they may seek tenured positions with stronger protection elsewhere. In turn, the new policy could limit state university's opportunities to hire innovators and grant funding for complex research projects, according to Brown. 
"We're already having a really, really challenging time recruiting faculty for faculty positions. This is going to add to it," Brown said. "And the faculty that we do recruit, once they realize that this is the law of the lands or the regulation, they're going to be more likely to look for other positions." 
The implications of the new regulation and the changes it makes to tenure concern many higher education faculty and experts. The United Faculty of Florida has made numerous statements addressing their concerns with the new regulation.
"It's not that people don't have a post-tenure review; we've had it," Brown said. "We've had it for a long time, it's just the additional oversight, the additional hoops."
___
For more information or news tips, or if you see an error in this story or have any compliments or concerns, contact [email protected].