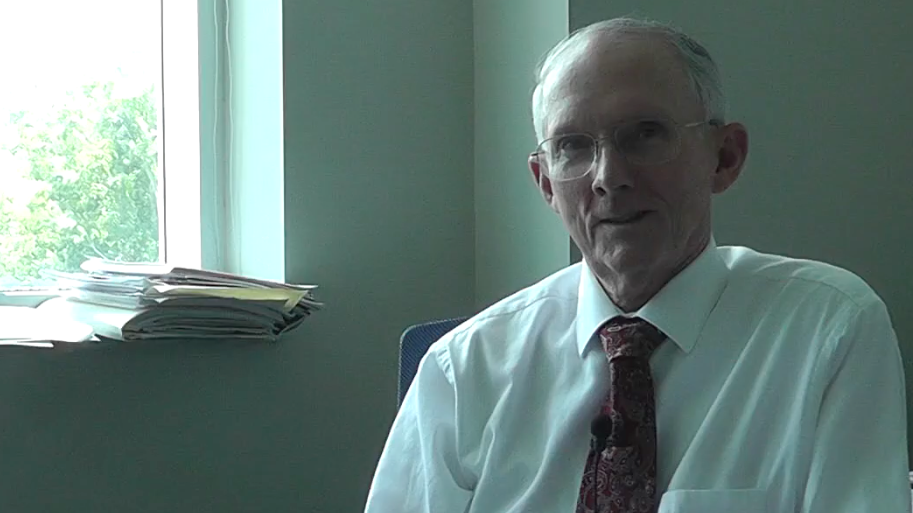 A highly competitive field and a hard market await students graduating the UNF College of Computing, Engineering and Construction.
But the CCEC has Dr. Gerald Merckel, an associate dean and professor of electrical engineering who managed an advanced technology group at IBM in the '90s that proposed a "PC in a hand."
Several members of Merckel's group were key to the design of IBM's first product: a handheld, touchscreen PDA called Simon. The product was then put into the market with a partnership from Bellsouth.
So can engineering graduates expect such success immediately after grabbing their bachelor's degree? Merckel said the market is the biggest hardship for graduates today. Because of national debt and spending, U.S. finances are a big dilemma.
But despite economic hardships, UNF's graduates are "good to go," Merckel said.
Nick Hudyma, associate professor of the civil engineering department, said a lot of CCEC students go on to work for the government or in the commercial sector.
One of the CCEC's graduates, Mark Marques, started two Jacksonville businesses under Merckel's guidance.
Marques graduated in 2003 with a degree in electrical engineering and founded JoyTel communications, a wireless Internet service provider located in downtown Jacksonville.
He has since opened up a second company, GoRack, an even larger Internet service provider that focuses on collocation and protection of online services.
"Dr. Merckel molded me," Marques said. "By the time he was done critiquing my idea, I was able to know exactly what I needed to do when I graduated."
Hudyma said the CCEC excels at hands-on experience, and engineering students use the latest design and analysis tools. He said the goal is to give students a step up on their competition from other schools.
Abel Pichardo, a UNF mechanical engineering senior, took Merckel's circuit analysis class two summers ago and praised Merckel's quick thinking process and pre-emptive planning.
"He's a robot," Pichardo said.
Merckel said thinking ahead is important in a rapidly advancing, technological world in which everyone is wired to the Internet.
But, for now, it looks like being wired to the Internet can be a positive thing for students.
For graduates leaving the university, Merckel said everyone is responsible for their own career. He said a student's ability to communicate will have the biggest impact on a career.
Merckel said it is important for everyone to stay technologically current and advises students to put out resumes often, tailored to different specifications. Social media today should be used responsibly and professionally because interested employers will always check an applicant's activity, he said.
Email Justin Chandler Porter at [email protected].