'Blonde Thing' sees beyond hair color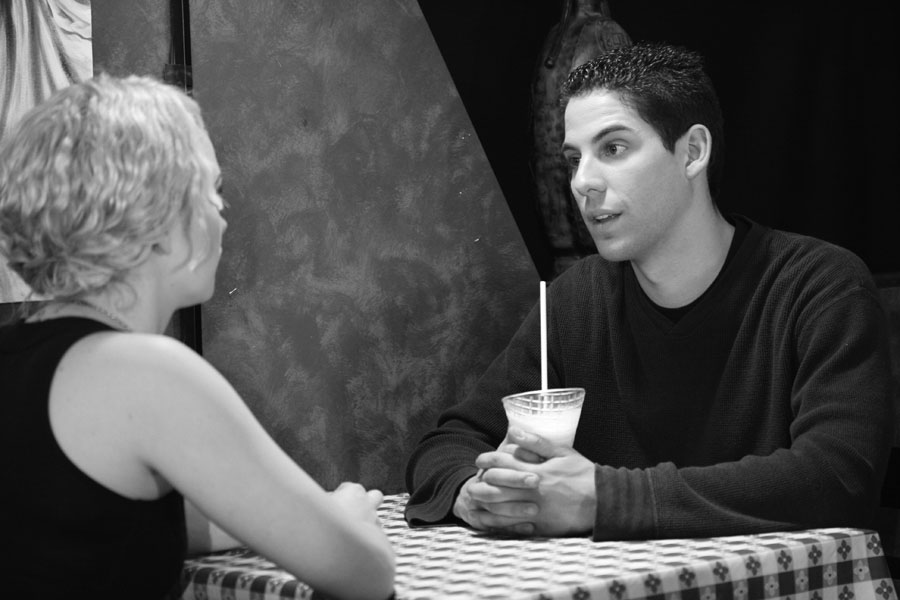 Everyone has looked in the mirror at least once and thought, 'What if I was a different person?' A new local short film called "Blonde Thing" has taken that question out of the bathroom and onto the silver screen.
"Blonde Thing" takes an in-depth five minute look into the life of Bru, who goes through a series of radical changes to her appearance and personality that affect not only her but also her boyfriend, Manny, played by junior marketing major Josh Moureaux.
The Spinnaker spoke with Moureaux and director, writer, co-producer and editor of the film Antonio Sarte about their work on the film and what might lie in the future for "Blonde Thing."
The film has been entered into the Jacksonville Film Festival. What do you think about this?
Sarte: I'd be delighted if it gets into it. It'd be fun. It'd be more exposure for the film and everyone who worked on it. My intention is to enter it into other film festivals as well.
Moureaux: Hopefully it will do extremely well and it will be recognized. Personally, I think it's a great little project. The problem with short films a lot of times is it's hard to give a story, to leave the audience feeling with a sense a closure like there's a beginning, middle and end when you only have five minutes of film. But I feel like this film accomplishes that, so I think it will do well.
What's the funniest thing that happened on set?
Sarte: There's a scene where the main actress has to put on a bald cap. It's not really funny. Well, it was kind of funny too. The bald cap kit that we bought was sub-par, bad, cheap and old, and it just started ripping apart on us, so we couldn't do this full shot of a bald head like we wanted. To mask it, we made the front part as clean and realistic as we could and had the actor pull the hood off half way. It ended up working out for us.
How did the process of preparing for and making this film go in your opinion? Were there any hiccups?
Sarte: I think it went pretty smoothly. Pre-production was kind of crazy because we really wanted to shoot back in August. My co-producer's wife fell seriously ill, so he couldn't really do a lot with it. We had to put things off until December. Then the actors thought we were going to shoot in September or October so they dropped out. We went through this crazy acting process where we went through several actors before we found two main actors.
Moureaux: As there are with any film, there are hiccups. One of the things was our schedule. I go to school personally. I work thirty hours a week and the same thing with Laura. [The schedule] just kind of throws everything out of sync. I think overall, these guys are great. Tony and Patrick have been doing this for awhile. They know what they're doing and overall the whole thing ran very smoothly.
How does the film relate to college-aged students in particular?
Moureaux: The film is about a young lady who is struggling with a bit of an identity crisis, and she's very insecure. She's trying to find herself, and it relates to her hair. Changing her hair color over and over is the way she can try to please her man. A lot of women have those same insecurities that Laura plays in the movie. Instead of pleasing themselves and doing what they actually want, they sacrifice for whatever everyone else wants. I think that's something we all go through in college.
What do you want the audience to walk out of the film feeling or thinking?
Sarte: That they just watched a nice, entertaining professionally done film. That it was done completely here in Jacksonville, that there is a talent pool here, that local filmmakers and local actors can pull something off and looks like it could have been made anywhere. Maybe they can experience something of their own humanity in these characters.
Moureaux: I want them to walk out saying, 'God, that kid was good.' No. (laughs) I want people to understand the film. If you dig a little deeper, there is meaning behind it. I want people to realize the moral of the story, which I would say is be who you are regardless of what the world thinks.
E-mail Rebecca McKinnon at [email protected].