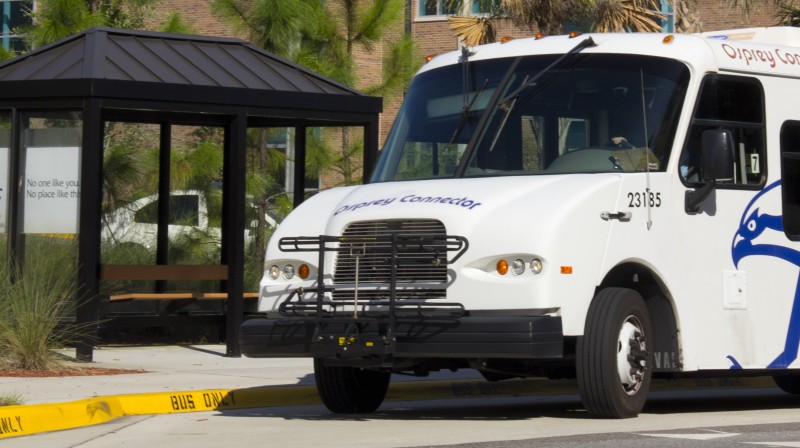 The UNF community may notice some changes to the shuttles around campus, as Transportation Management Services purchased the shuttles' previous contractor Wednesday, Coach America Group Holdings Corp.
Transportation Management Services, which owns Horizon Coach Lines, purchased Coach America Group Holdings Corp., owner of American Coach Lines, the brand currently seen on shuttles around campus.
Bill Gallup, general manager for Horizon Coach Lines, said the convergence will decrease costs associated with keeping the shuttles running.
Melinda Gallup, the administrator of UNF's shuttle system, said the purchase will not affect the routes assigned to the shuttles.
The project, which entails refurbishing the shuttles with new decals and upholstery, is expected to take until mid-October, Melinda said.
Christian Frederick, a UNF philosophy junior, said that it will be nice to have the shuttles renovated, as long as the changes are aesthetically pleasing.
The revamping of the shuttles shouldn't affect their efficiency, Melinda said, but students can expect to see unbranded, blank shuttles running as the progress continues.