The 411 on Refunds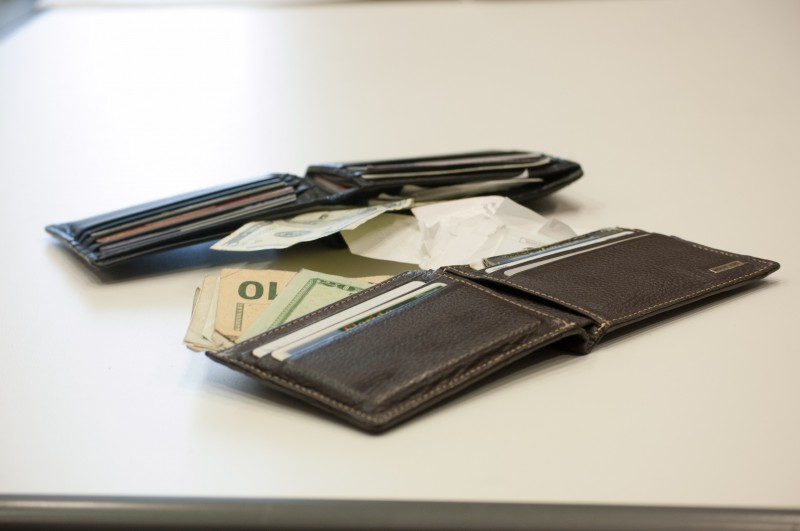 Refund checks are like tax returns for students — students depend on getting their refund quickly to pay for rent, groceries and school supplies.
And it's expensive to buy class materials, such as art supplies at the UNF Bookstore, but there is no other option, said Jen Torres, a UNF printmaking and drawing senior.
Torres said she ends up spending more money because the refund checks don't get disbursed until three weeks after classes start. Therefore, she has to use the UNF Bookstore voucher.
Torres works 35 hours a week at Starbucks, but she said it's not enough. The rest of her refund money goes toward rent and gas.
UNF has a policy where it doesn't start disbursing refunds until three weeks after the school year starts, said Valerie Stevenson, the controller at UNF. Because this term started Aug. 20, financial aid ran its first disbursement Sept. 4.
UNF holds this policy because students drop and add courses during the drop/add week, which changes tuition and fees. Depending on some scholarships, students have to be in classes a certain amount of hours, Stevenson said.
Ted Mandrick, a UNF coastal biology senior, said he spent $250 of his refund money on books. The other $2,200 goes toward rent and groceries, he said.
Mandrick has a part-time job through a school internship, along with school full time, so he can't work, he said.
Mandrick said he has a Bright Futures scholarship he uses and a UNF presidential scholarship that gives him $2,500 a year, which means he gets $1,250 in financial aid a semester.
Since Mandrick is married, he also qualifies for a Pell Grant, which he doesn't have to pay back, he said. Mandrick said the Pell Grant has helped him out the most. This is the first semester Mandrick qualified for a Pell Grant, which doubled the refund he usually gets back, he said.
Lillian Swarts, a UNF civil engineering sophomore, said the refund process was very prompt this year, and she had no problems getting her money. She uses her refund money to live, she said.
Swarts received more than $2,000 in her refund check from school loans. She doesn't have a job and spends most of her refund on rent, she said. Swarts said her job is being a student.
So what accounts for the difference in students' refunds?
Stevenson said the refund amount depends on each student's tuition and fees, and any excess aid is always returned to the student in the form of a refund. That includes all aid such as, Bright Futures, Pell Grants, Florida Prepaid, loans, institutional scholarships or any private scholarships that students may receive.
Once the aid has paid for a student's tuition and fees, then the residual balance is returned to the student, Stevenson said. Also, if the student signed the financial aid authorization form in myWings, then any university fines are paid, as well. These can range anywhere from Library fines to parking fines, she said.
Whether or not students get their refund back depends on whether students turned in everything they need to financial aid, Stevenson said. If students sign all of the forms in myWings, then their refund will be processed. If the forms are not signed, they will show up under students' hold account in myWings, she said.
After UNF processes the refund, whether or not the student receives it in a timely manner depends on if the student has signed up for direct deposit, Stevenson said. If students go to the View and Pay My Bill section in myWings, then they can sign up for direct deposit. Students with direct deposit will get their refund in three to five days.
UNF banks with Wells Fargo, so students with accounts at Wells Fargo can expect to get their refund within 24 to 48 hours, Stevenson said.
Stevenson said some students will get their refund on Thursday via direct deposit, when UNF sent it out Tuesday. Students who have not signed up for direct deposit, will get their checks mailed out the next week, she said.
Students move a lot and don't always update their current address, Stevenson said, and the cashier's office has had instances where a student's address is not updated. When that happens, the refund check has gone to their parents out of state or to an old apartment, she said. Then the student might want to stop payment on the refund check.
Stevenson said UNF wants to make the refund process easier for students, so they can get their money faster. She said it's more beneficial to sign up for direct deposit.
Stevenson said students should contact the university if they are having any problems receiving their refund check. She said the refund process ran smoothly this semester, and no problems were reported.
Email Bonnie Mulqueen at [email protected]