4 false police reports in past calendar year reap steep consequences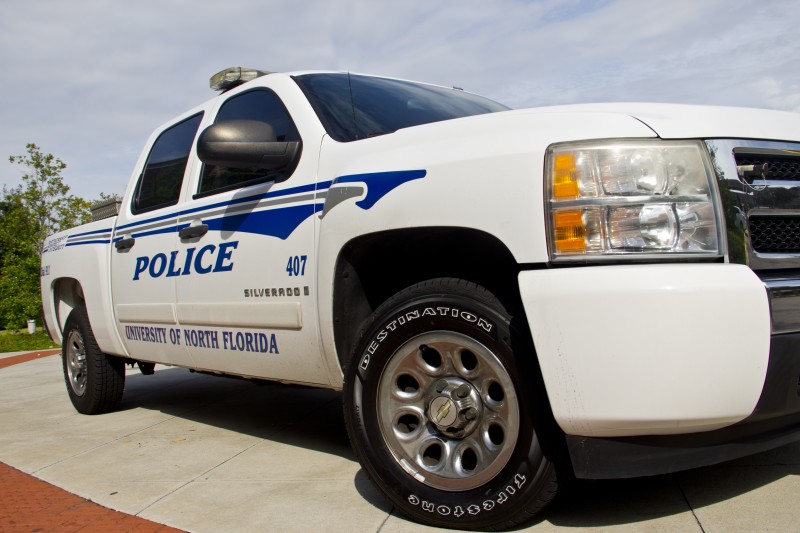 CLARIFICATION | Oct. 5 @ 11:17 a.m. | UPD Chief John Dean declined to comment because Lt. Tammy Oliver had already spoken to the Spinnaker regarding the situation and provided all relevant information.
CORRECTION | Sept. 27 @ 9:49 a.m. | Due to a reporter's error, the Spinnaker incorrectly reported Triveni Kakani's age and the false charge she filed. Kakani is 21, and her initial report involved a robbery.
When students file false police reports, they may not be aware that more than $3,000 of fines could be waiting for them when UPD finds the reports untrue.
And since October 2011, there have been a total of four false police reports, said UPD Lt. Tammy Oliver, which has caused a waste of time, money and resources by UPD officials who investigate the crimes that never occurred.
"It's fairly unusual in my experience to have that many in that short of time," she said.
She said she hoped it was just a coincidence and not a growing trend.
While previous cases occurred in the 2011-12 school year, UPD found two reports involving female students to be false in August.
Earlier this semester, a UPD investigation determined a police report involving a woman named Triveni Kakani to be false.
Kakani, 21, claimed to have been robbed on campus, according to an Aug. 2 police report.
The report said Sgt. Mike Sams spoke with Kakani over the phone, who confirmed the incident.  Kakani reported two males approached her, drugged her and shoved her into the backseat of her silver Honda Accord, where she awoke several hours later.
UPD Detective Philip Kearney and Officer Dwayne Howard traveled to speak with Kakani Aug. 3 but could not locate her, the report said.
The police report said Kakani met with Kearney and recanted her statements Aug. 6, saying she never meant for any of it to happen. She said she didn't know there would be an investigation and didn't mean to mislead officers.
Kakani was charged with giving a false report to law enforcement officers and given a misdemeanor citation rather than arrest.
Kakani declined to comment to the Spinnaker.
Courtney Buchman, a UNF communication junior, said she is the assistant manager of the alleged victim of an Aug. 21 sexual battery.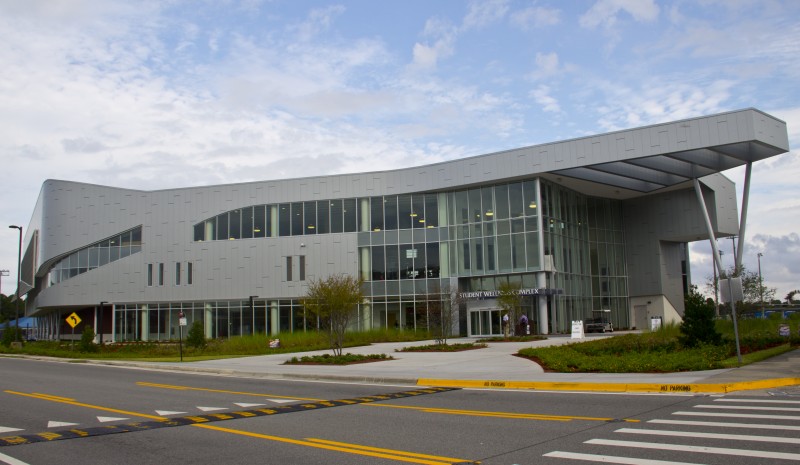 Buchman said her employee, Kristin Boggs, came into work extremely upset one day and soon learned from another co-worker that she had been sexually assaulted in the women's locker room of the UNF Student Wellness Complex.
Buchman said she immediately called UPD and reported an alleged sexual battery to Kearney and Howard.
Buchman said she learned the story had been falsified only after it showed up online as a student update. She was not charged with filing a false report and said she was only doing what she thought was right.
"All I did was report something I felt UNF and the police needed to know," Buchman said.
But the false police reports aren't limited to sexual assault cases.
Three students reported a robbery on campus Oct. 16, 2011. The victims eventually admitted the robbery never occurred and their names were redacted from the report.
Officer Heather Strayer responded to reports of an assault at Osprey Cove Dec. 8, 2011. She met the alleged victim, Luis Rodriguez, and his roommate, Sean Rech.
Rodriguez said two males assaulted him and stole his wallet near the first floor laundry room of Osprey Cove T building, the police report said.
An investigation determined Rodriguez fabricated the story, and there was no assault.
After two attempts each to reach Rodriguez and Rech on the emails the police report lists, neither responded to the Spinnaker.
Oliver said once UPD learns a report has been falsified, the individual is arrested.
This is a big hit for students who could spend time in court and potentially jail. Students must also report to Student Conduct, the judicial arm of UNF Student Affairs.
Bob Shepherd, the Student Conduct officer, said the appropriate charges are officially sent out in a letter that must be responded to within five days. After the student reports to a conduct review, an administrative hearing is scheduled.
Shepherd said Student Conduct encounters about 400 cases a year. He said it has the same process as the UPD's: A student gets in trouble and gets a notice to appear, with restitution as part of the punishment process.
Students must then endure court costs.
Oliver said UPD fills out an investigative cost sheet, which measures the amount of manpower and resources used to investigate false reports. The student, Oliver said, is then slapped with the bill.
She said the majority of resources that go into investigations are the labor costs. Charged students could also wind up paying for resources from other agencies and evidence technicians, she said.
For Kakani, Oliver said the cost of the investigation was upward of $3,200.
Oliver said the link between students and false reports usually involves the parents.
She said students may lie to parents and authorities in order to protect themselves or someone they care about, while authorities pour time and money into the investigation of crimes that never occurred.
UPD Chief John Dean declined to comment.
Sheila Spivey, the director for the UNF Women's Center, said between 2 and 8 percent of all nationally reported crimes are false. She said the fact some reports are false shouldn't deter anyone from reporting a crime.
"We don't want people who have been victimized to fear coming forth," Spivey said.
She said there were 17 victims of sexual violence that joined the program in the 2011-12 school year and more than 69 total since the center opened in 1987.
Spivey said the Women's Center offers a victim advocacy program that provides 24-hour emotional support and service.
She said UNF is a safe school for everyone and said the majority of crimes involving student victims occur off campus.
Email Justin Chandler Porter at [email protected]