Updates from Oct. 1 B&A meeting: Funding requests pass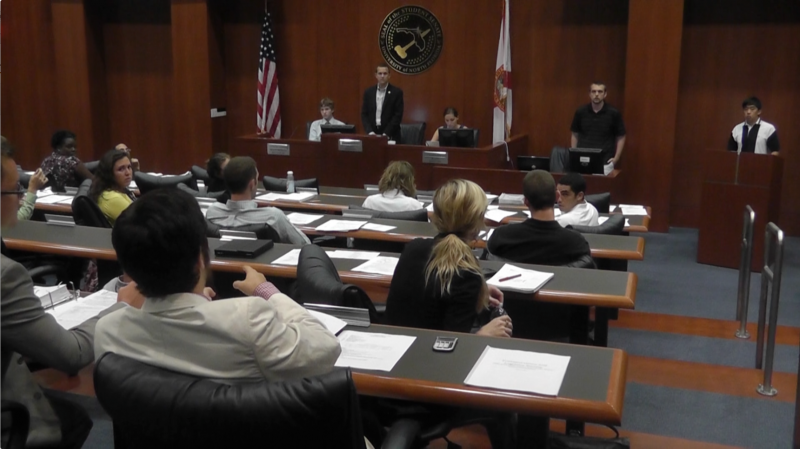 CSM job reclassification moves forward
The UNF Center for Student Media's request for $16,119.24 went through, with 13 approvals. The funds are being used to support reclassification from assistant director to director of the center for student media.
UNF Table Tennis Club receives funding for new table
The UNF Table Tennis Club plans on placing a new table in the UNF Student Wellness Complex. It originally requested $616.99 for a new table and table tennis balls. After striking funding for the table tennis balls, due to the discovery that 5,000 balls have recently been ordered, the committee passed the request with 13 approvals.
Transportation, logistics society travel request passes
The UNF Transportation and Logistics Society requested $1,000 in travel funds in order to attend the Intermodal Expo in Anaheim, Calif. The request passed with 13 approvals.
Spinnaker editor's travel fund request passes
Maggie Seppi, the Spinnaker daily news editor, requested $499.98 in order to attend the National College Media Convention in Chicago. The request passed with 13 approvals.
Mock trial club competition funding passes
The UNF Mock Trial Organization requested $1,658.95 in travel funding in order to attend the Second Annual Capital City Invitational, held at Florida State University. The invitational is a competition in which students can participate in realistic mock trials. The funding passed with 13 approvals.
Changes to special request procedure
Changes were made to the procedure for requesting funding from the Budget and Allocations Committee. These changes will allow requests to be submitted to the B&A chair only four days before the next budgetary meeting, rather than the previous 10 days. These changes also amend the minimum amount of days before a budgetary meeting that a travel request must be time-stamped from three to two.
Email Lydia Moneir at [email protected]