Holi celebrated on campus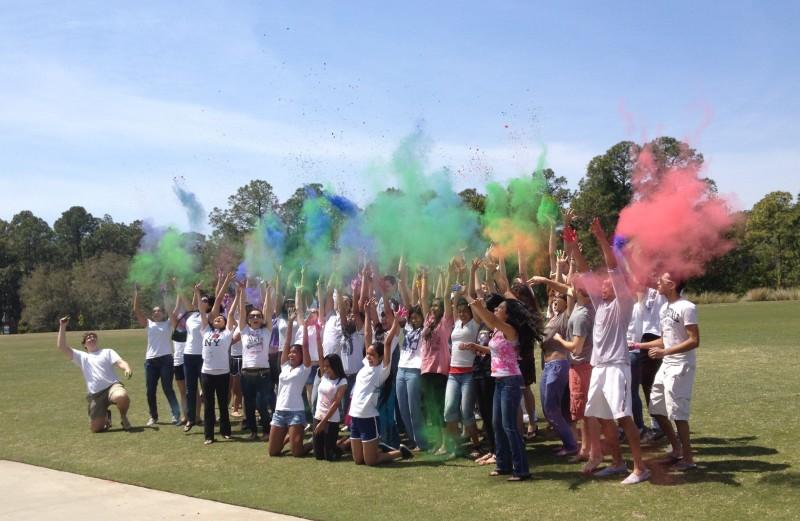 Someone counted down from three and fistfuls of color filled the air.
This was a part of the Holi Festival, put on by the Osprey South Asian Association, OSSA, on March 30. The program included food, music, and throwing colored powder.
"This festival is the Holi Festival, it's called the Festival of Color, and basically we're celebrating how good defeats evil during any time." Khushbu Mistry, a junior at UNF, biology major, and OSAA president said. "There's many religious legends behind it, but every part of India you go to, there's a different legend, so explaining all legends, it's very hard."
Mistry said, "What we try to let people know is it's all about being joyous, peaceful, and enjoying life, and just being happy to be amongst the people that you have."
Mistry said OSAA tries to show students the different cultures of Southeast Asia through different festivals. These festivals show the different nationalities represented on campus and promote diversity.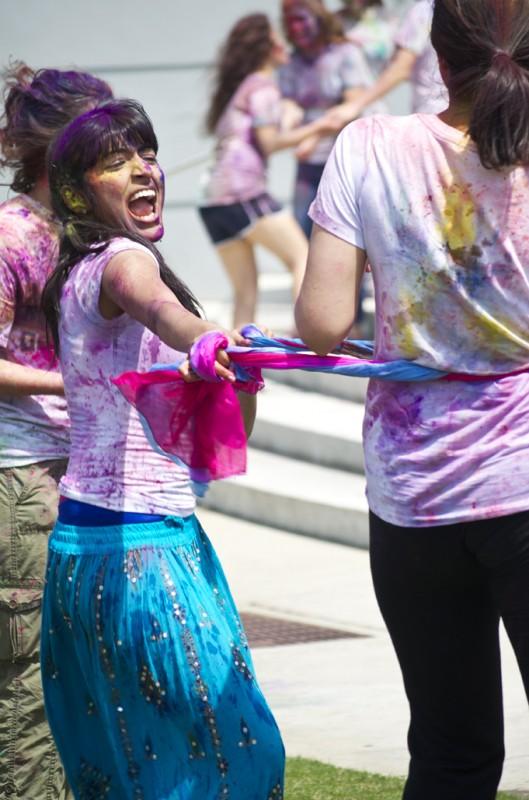 "Our culture is not just religion," Mistry said "there's a lot of festivals that everyone is welcome to."
Neha Sharma, a senior communications major at UNF said, "I'm here to celebrate the beautiful festival of Holi, it's an Indian festival that we celebrate every March."
She said that the best part was throwing colors with friends and enjoying and dancing to the music.
Nearly everyone was dressed in white when the festival began, but there is only one picture that testifies to this. By the end of the festival you could no longer see what color anyone had started out as.
Email Jessica Harden at [email protected]