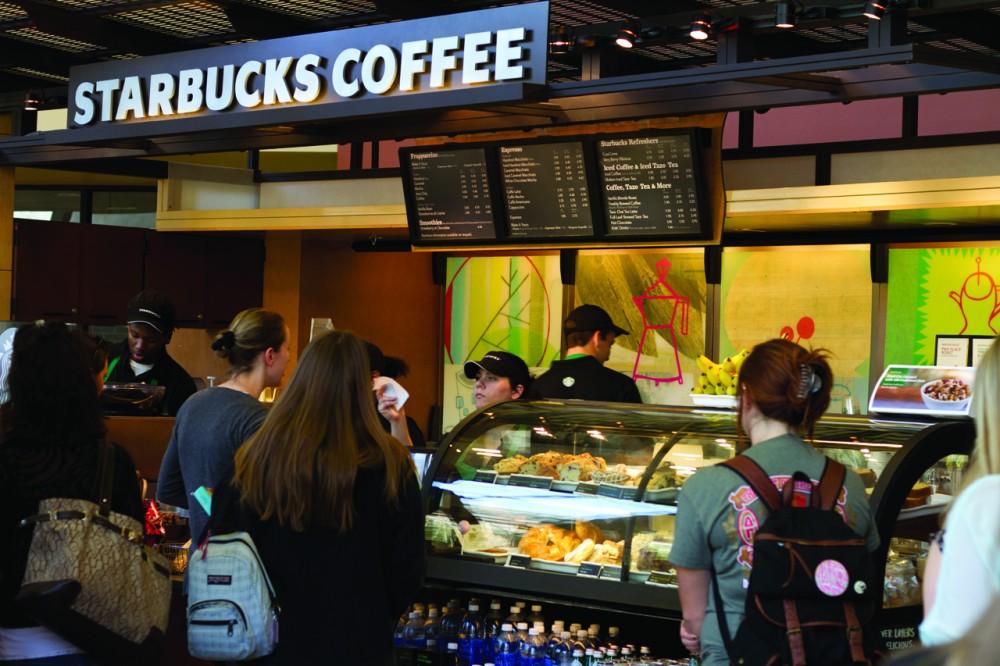 There are 87,000 ways to make a drink at Starbucks, according to the Business Insider.
This number of possible combinations makes the goal of ordering something not absolutely terrible for you seem daunting. Thankfully, there are only a few guidelines you need to know to save calories in your beverage.
Size Matters
A venti (large) is almost double the size of a tall (small): thats almost twice the amount of calories you'll get if you order a venti. A tall vanilla latte runs at 200 calories. Upsize the drink to a venti and the amount of calories has reached 320. Not only this, but the grams of fat nearly double. A grande (medium) drink is 25 percent larger than the tall, meaning 25 percent more calories, sugar and fat.
Skip the Whip
Don't underestimate the power of the "fluffy white stuff" that seeps into your drink. Holding the whipped cream cuts up to 70 calories and about seven grams of fat.
Switch the Milk
Starbucks usually gives four options of milk: whole, 2%, nonfat or soy. Not all milk is created equal. Switching from whole milk to nonfat can save about 80 calories when ordering a tall.
Make it Skinny
You could order your latte to be non-fat, sugar-free, with no whip and watch the barista frantically write down every last word. Or you could just add the word "skinny" to your drink order. Ordering your drink skinny means it will be prepared with nonfat milk, sugar-free syrup and no whip, saving you calories and a mouthful.
Consider all Options
Frappuccinos tend to have more sugar and calories due to the sweet syrup and spiralling whipped cream. A grande caramel frappuccino made with whole milk and topped with whip contains about 400 calories. If that isn't enough damage, the drink contains 64 grams of fat — nearly a fourth of the recommended daily fat intake.
A venti Tazo Green Tea Frappuccino with whip averages 650 calories. A healthier option for if you're feeling green tea is the Tazo Shaken Iced Green Tea. It runs 60 calories for a tall when sweetened, and no calories in the unsweetened version. There are also Tazo Passion and Black Shaken Iced Tea options. And let's not forget, there is always an option of a standard coffee: no creativity needed and just 5 calories a cup if taken black.
Starbucks has made access to a fresh cup of coffee more than just a little easy. There are 16,850 stores spread over 40 countries, according to the Business Insider. And Starbucks shows no signs of slowing down, adding an average of two new stores daily since 1987, according to the Business Insider. Yes, you read correctly — daily. So let's not get into the habit of blindingly picking the first thing we see on the menu. Instead, consider your possibilities — all 87,000 of them.
Email Noor Ashouri at [email protected]