The UNF volleyball team opened the season in Orlando and it was a tale of two teams for the Ospreys.
In the team's opening weekend it went 2-2 winning both games in a three-straight sets and losing both games in three-straight sets.
Wins against Arkansas-Pine Bluff and Alabama State were counteracted by losses to UCF and Valparaiso.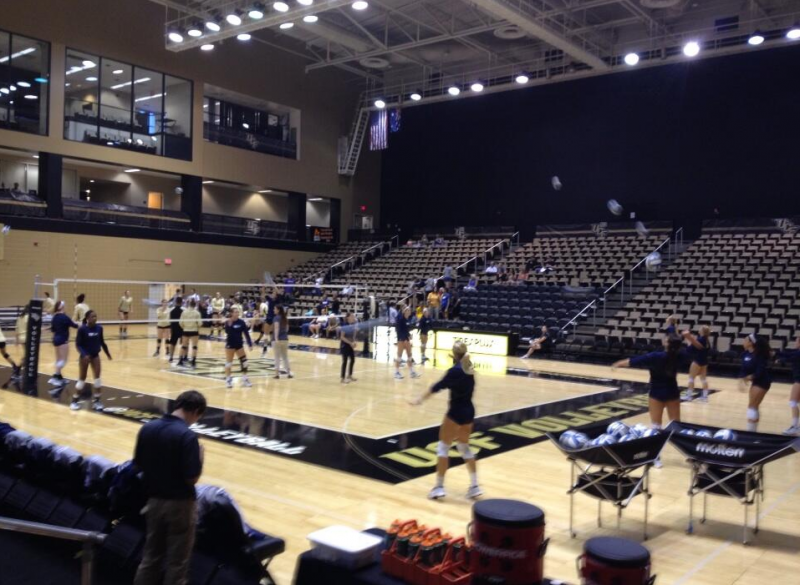 With eight newcomers and only six returning players from last year's squad the team was bound to have a few new faces getting some solid playing time.
Libero Cari Whitmire had the task of trying to replace record-holding Nicole Baran as she beat out returner Kayla Fessler and freshman Kimberly Ferguson. Whitmire recorded 33 digs over the weekend while Fessler came on in spots to record 14 digs.
Another battle that seems to be even more hotly contested is starting setter. It was presumed that returning senior setter Britt Claessens would take the job, but incoming freshmen Abby Fessl has put up a fight and seems to have won this weekend's battle for starter.
Claessens started off the first game of the weekend against Alabama State, picking up 24 assists in 2 sets, but in just one set of the first game Fessl picked up 11 assists. Fessl would start the majority of the other games and pick up 86 assists over nine sets played. Claessens on the other hand struggled after her first game and picked up 34 assists in four sets played over the weekend.
Anna Budinska made it clear who will be starting at outside hitter this season, replacing Paige Pridgeon on the outside.
In 10 sets Budinska led the team with 40 kills and was second on the team with 28 digs. Budinska has to replace Pridgeon who not only was a monster offensively but routinely put up double-doubles because of her strong defensive play digging the ball.
Another player who made a name for herself on the front line this weekend was freshmen Carina Hoff. The first Eustis High player to play at a Division-I school made a strong debut for the Ospreys. Hoff played in every set over the weekend and found her way leading the team in blocks with 14 at the end of the weekend. Hoff along with junior Cameron McGuire showed the Ospreys will have a solid group of blockers to go along with Budinska and whoever wins the starting setter spot for the rest of the season.