Men's soccer beats UCF in extra time
UNF beat UCF 1-0 in an overtime thriller when Pedro Carneiro scored his first goal for the Ospreys 30 seconds in to overtime.
"Its one of the biggest wins in the programs history," said head coach Derek Marinatos. "It was a great feeling to know we outplayed them."
Marinatos said he couldn't be prouder of UNF (2-0-1) as the win came well deserved for its hard work.
"It was a long ball and Alex Morrell got up to challenge the defenders," said Marinatos. "The ball bounced around and Pedro crushed it on a half volley into the upper corner."
Carneiro said it felt really nice scoring his first goal on such a big stage, mentioning that the offense, as well as the defense, is getting better with each game. To beat UCF (1-1-1) away from home is a big win for the program as the team has struggled against them in the past. UCF dominated UNF last season at Hodges with a 4-0 win.
"We had a talk before the game about how important to the program it is to get a win away," said Carneiro.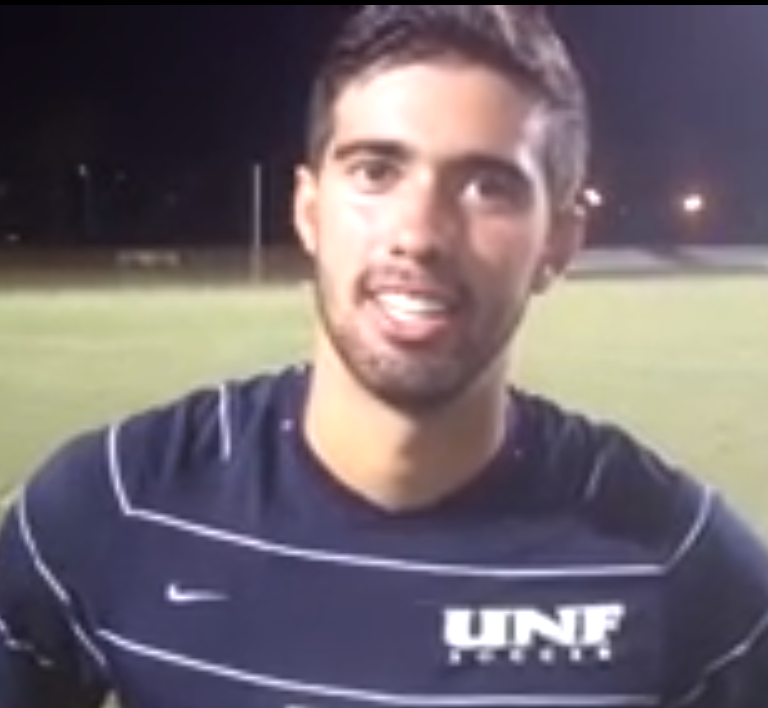 Coach Marinatos said that keeper Brad Sienkiewicz earned the man of the match making huge saves and being great in the air.
Getting their first shutout of the season is big for the team, and is something that the defense is credited for.
"This is what we aim for obviously, if we don't give up goals we win," said Sienkiewicz. "We played smart, it was a solid team effort. A lot of credit goes to the back four, they played out of their minds."
The team was without defensive starters Casey Carnois, due to a red card in the last match, and Simen Holstad who had a bothersome knee.
Marinatos was proud of the way his bench played He used four subs throughout the game but used the original starting lineup for overtime.
"Sean Young played great in the attacking mid position," said Marinatos. "Talked to their coach after the game and he said we outplayed them. It's a great win for the program."
The team looks ahead to UNC Asheville (1-2-0) as they hope to stay undefeated.
Carneiro said the team wants to dedicate the win to junior Teddy Mulamba, who was in the hospital due to his injury and couldn't be with the team.