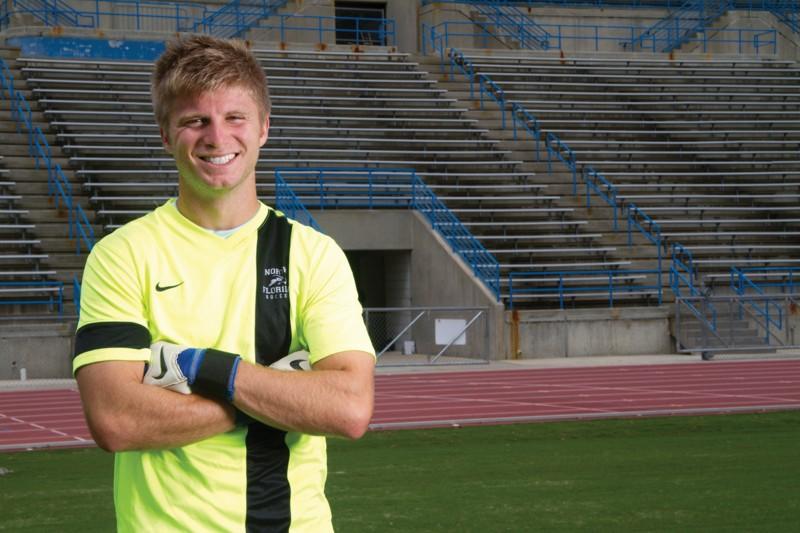 At dinner with the Ayres family in 2011, Brad Sienkiewicz broke down in tears. The loss of his mother one year earlier had weighed on him and his emotions poured out in front of the family of five. Michelle Ayres knew what she had to do.
Mrs. Ayres had invited Sienkiewicz, a goalkeeper trainer for their eldest son and close family friend, to join them to eat.
Sienkiewicz lost his mom to cancer when he was 21 years old.
"I knew what was going on with him so we invited him over for dinner and he just broke down," Mrs. Ayres said. "I just saw a little boy without his mother and something told me I couldn't let him go."
Sienkiewicz said it was the first time he was willing to accept kindness and the family was just being themselves with the invitation into their house. He never thought he'd become a part of the family the way he has — now officially a son to Paul and Michelle, and brother to 11-year-old twins Ben and Jack, and 13-year-old Wil.
The Ayres had known Sienkiewicz since he had trained their eldest son, Wil, during Sienkiewicz's freshman or sophomore year at USF.
"I've had a relationship with my family for years and years," Sienkiewicz said. "It's something that has grown so much, it's crazy. I consider them my parents, the little boys are my brothers to me. It's a family of six."
Sienkiewicz's sister is also close to the family, making it to the house or spending time with them as much as she can, according to Brad. His father has not been in the picture for some time.
Though the family lives five hours away in Tampa they make nearly every one of Brad's games.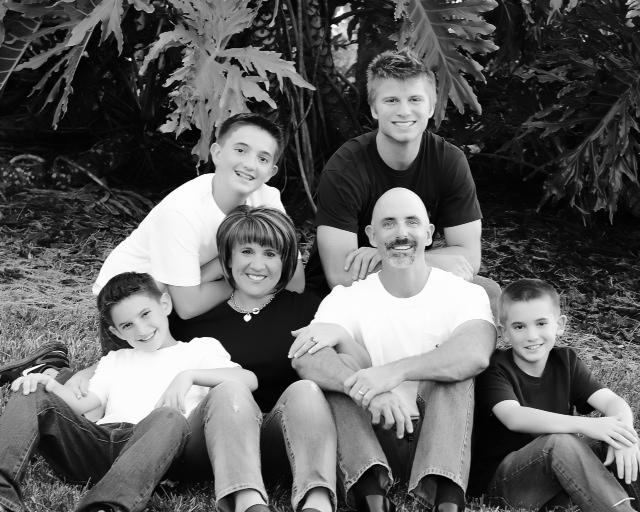 "I appreciate them driving all the way to Jacksonville and all over creation to watch me play," Sienkiewicz said. "That kind of support goes above and beyond. Its unconditional and words can't describe how much they mean to me since coming into my life."
The Ayres refer to Brad as their son and could not be more proud of the man he has become. He is an A student in graduate school at UNF, something that doesn't come easy, let alone for a student athlete.
"We talked on the phone for an hour and a half," said UNF head coach Marinatos. "I told him what we were trying to do with our program, how young we were and what direction we were heading in."
Sienkiewicz told Marinatos what he was looking for out of the transfer and Marinatos says they just really matched up.
Marinatos believes it is a truly great story as Sienkiewicz has been through a lot in his life at a young age and to come out that way he has with such personal drive is great to have as part of the program.
"Brad had to make a lot of hard decisions that not many 21 year olds would have to make," Mr. Ayres said.
Sophomore forward Max McDaniel and sophomore defender Jake Frahm are both glad to have his experience and professionalism as captain on the team.
"On and off the field he's a top notch guy," McDaniel said. "He's great on the field, always motivating guys and pointing us in the right direction."
McDaniel mentioned that off the field Sienkiewicz is involved with a local program where he works with kids, something he feels speaks volumes about the keeper. Frahm says that Sienkiewicz is an all-around leader. He always talks to players in a positive light, and off the field he makes sure everyone is doing their homework on time.
"He's pretty much a second coach," Frahm said.
That experience is something Sienkiewicz says he is blessed to have as he moves forward with soccer and education.
"If you would've told me walking into USF my first day of class that I would be playing for UNF in my sixth year of college, I would've called you crazy," Sienkiewicz said.
For the NCAA to give him another year, there had to be extenuating circumstances in place. When he lost his mother in the middle of his junior year, Sienkiewicz had to take on more responsibility than the average student.
Because he had a younger sister to take care of and schoolwork to do, Brad's playing time was scarce at USF. He only played in one in-season game and a few spring games, according to Marinatos.
Marinatos said he's happy for Sienkiewicz to be getting the experience he wanted all along.
The Ayres look forward to supporting Sienkiewicz in whatever he decides to do after he graduates in December.
"It's exciting to see what he's done," Mr. Ayres said. "Like any parent, we want him to have anything possible. We support him 100 percent in anything he does."
Sienkiewicz said it's great having a sounding board if he has frustrations with school or didn't have a great training session. The Ayres are people he can confide in and receive honest answers from, even when he doesn't want to hear them.
Through the first four games of the 2013 season, Sienkiewicz carried 0.71 goals against average, led UNF to an upset shut-out victory over UCF and claimed A-Sun Player of the Week honors in September.
Mr. Ayres said the family officially adopted Sienkiewicz on March 22 of this year; he is 100 percent their son, both legally and in their hearts.
It is something that Sienkiewicz said is effortless for them.
"They extended an open invitation without wanting anything in return," Sienkiewicz said. "That's just the type of people they are. It's really great."