Crime alert recalled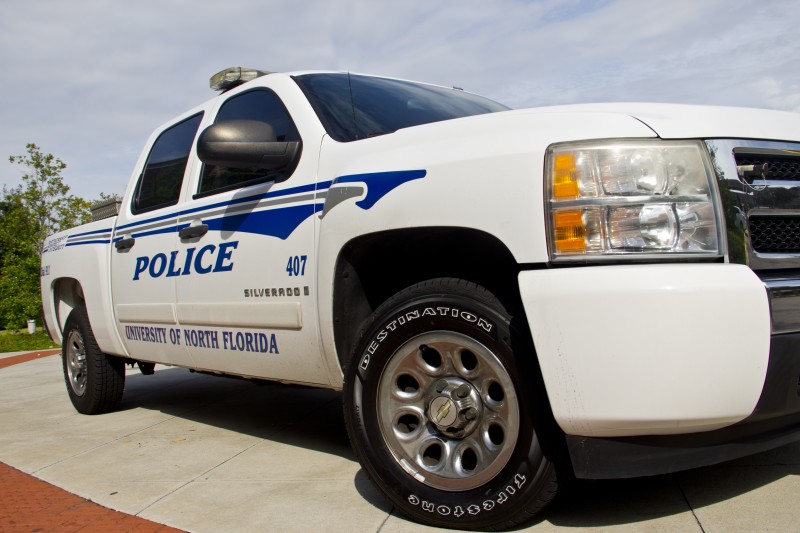 A woman reported being robbed to the University Police Department on Sept. 14 then admitted she made up the story later that day.
William "Bill" Strudel, UPD interim chief, was awoken at 4 a.m. to be informed a woman was walking towards Osprey Fountains through parking lot 55 at 3:30 a.m. when she was approached by an individual attempting to steal her purse, according to the UNF Crime Alert.
The woman gave UPD a suspect description. UPD interviewed other individuals in the area. Some reported seeing an individual that matched the given description, Strudel said. This description  she gave was a black male who was approximately six feet tall, weighed between 180-220 pounds, short hair cut and roughly 25-30 years old wearing black clothing, according to the UNF Crime Alert.
UPD waited until daytime to call in a detective since the woman had consumed a fair amount of alcohol when she reported the incident, Strudel said.
She gave a statement later in the afternoon then recanted it shortly after, Strudel said.
This is about the fifth time in the past year or two where someone has faked a report, Strudel said.
Faking a report is a misdemeanor.  A potential punishment could be having to pay for the amount of time and effort it took the four day-shift officers to handle the incident, including writing, printing and putting up flyers to alert students of the crime. But more than likely, the incident will be handled through student conduct, Strudel said.
Strudel said her motivation behind faking this report may have been to explain why she had scraped knees and arms without involving anyone.
UPD is still investigating the case.
Email Noor Ashouri at [email protected]