Police Beat Sept. 16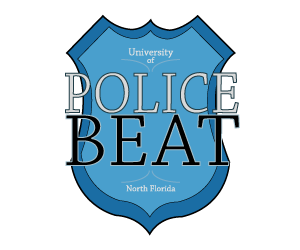 Sept .14 – Marijuana Possession  (Lot 16)
At 1:40 a.m., a UPD Officer pulled over a student, whose car had a non-functioning tag light. The officer asked the student if he had any items of illegal nature. The student replied that he did, and produced a small package of marijuana from his left front jean pocket. The marijuana was promptly seized by the officer, who recommended that the student be referred to Student Conduct.
Sept. 14 – Alleged Robbery Attempt (Lot 55)
A UPD officer was dispatched to investigate claims of a woman in distress in Lot 55, at 3:25 a.m. The officer found the victim, a student, with  minor injuries on both elbows and knees. The student stated that she had parked her vehicle in Lot 55 and was walking towards the Fountains when she was attacked.
She claimed that a black male ran towards her from her left and grabbed her purse. The impact knocked her to the ground, and she yelled for help. She claimed that the suspect then let go of the purse, and fled into the woods across Osprey Ridge Rd.
The victim was not able to give specific information regarding the suspect, but said he was young black man, about 6' tall and weighed at least 180 lbs.
The officer said the victim's breath smelled of alcohol, and the victim stated that she had been drinking at a party earlier in the day. Rescue and Engine units arrived on scene and treated the victim's injury. The victim was not transported, and said she did not wish to contact family members.
A canvass was conducted of the area, but no suspects were found. A possible witness in Lot 55 claimed that he had seen two black males thirty minutes prior to the alleged robbery attempt. The witness said the individuals parked a blue vehicle in front of the Fountains, and went to the welcome desk, completely dressed in black.
The investigation was turned over to the detective division. However, the woman who claimed she had been the victim later told the UPD that she had fabricated the encounter.
Email Joseph Cook at [email protected]