UNF drops road game to ETSU, Beech has career night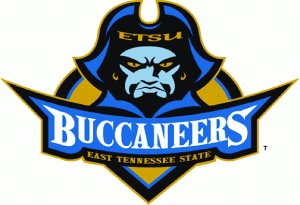 UNF lost a hard fought road game to Eastern Tennessee State 99 – 93 despite Beau Beech's career performance.

ETSU (10-10, 3-4 A-Sun) shot 97% from the free throw line making 32 of 33 from the stripe.

Hunter Harris led the Buccaneers with 24 points (9-15 FG) and teammate Rashad Rembert added 22 points. The stellar play of Kinard Gadsden Gilliard and Jalen Riley propelled ETSU to victory when teammates Harris and Rembert both got into foul trouble early in the second half.

ETSU shot 48% from the field and outrebounded UNF (11-10, 5-3 A-Sun) 35 – 34.

UNF's Beau Beech had a standout performance from beyond the arc making his first six shots from downtown.  He finished with a career high 28 points making a career high 8 three-pointers.

Jalen Nesbitt contributed 17 points, making 8 for 10 free throws, and had eight rebounds.

UNF shot 43.5% from the field but was unable to establish their dominance inside the paint like they have in the past few games.

The Ospreys also had 12 turnovers in the contest.