UNF beats JU, earns spot in Atlantic Sun Championship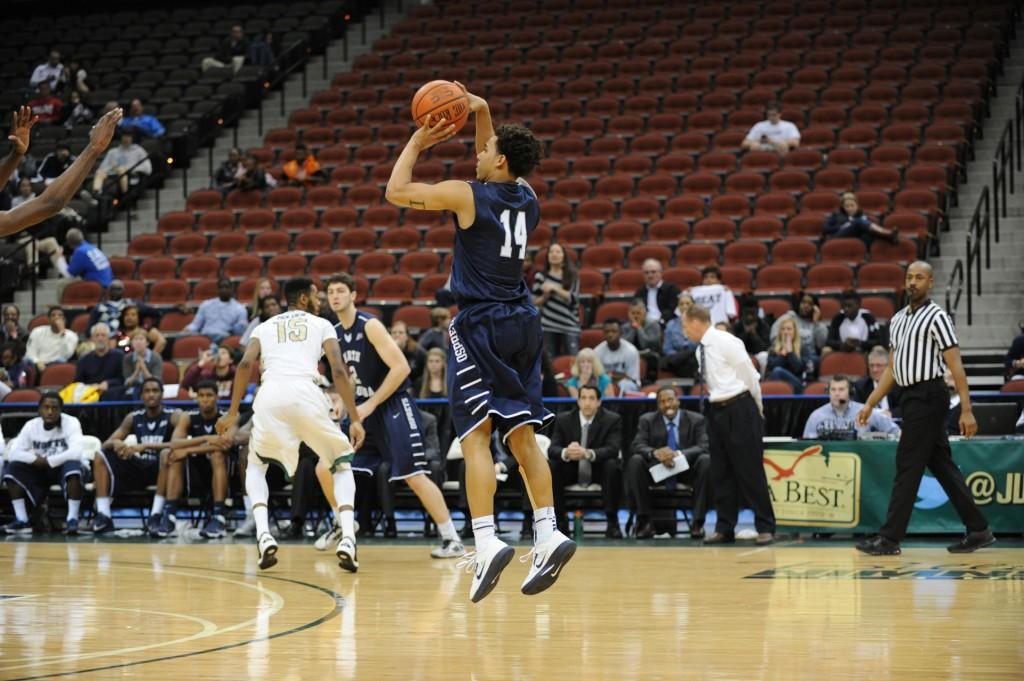 The win moves the Ospreys (14-13, 8-6 A-Sun) into a tie for fourth place in the Atlantic-Sun Conference with a chance for home court advantage in the championship.
In UNF's previous four games, Beau Beech scored only 19 points, where he was held scoreless twice.
Beech was electric on Friday.
He scored 21 points, making 7 for 11 field goals, including 5 three-pointers.
Beech credited his teammates' and coaches' confidence in his shooting skills as the factors leading to his slump-breaking performance.
"I made the shots when the chance came," Beech said. "Coach always has confidence in me, and the players have confidence in me, so the ball came to me, the guy is a little slow, it's going up."
UNF led 43-34 at halftime and looked to be in control of the game as the teams headed to the locker room.
On the other side of the half, JU (9-16, 5-9 A-Sun) came out like a completely different team.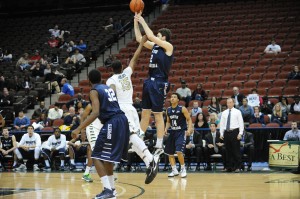 The Dolphins made 12 of their first 16 shots in the second half to steal the lead away from UNF.
The Ospreys trailed 70-65 with less than 5:00 remaining. It was a 14-5 run, including two of Beech's 5 three-pointers, to end the game that gave the Ospreys a River City Rumble sweep.
UNF head coach Matthew Driscoll said the Dolphin's switch to a zone defense led to his team's slow start to the second half, but the team's turnaround was led by his positive attitude.
"It slowed us down. Like deer in the headlights," Driscoll said. "If you can believe, you can achieve," Driscoll said.
Dallas Moore and Jalen Nesbitt added 11 points each, and Charles McRoy added 10 points.
Beau Beech said in a post-game press conference that the only  important game is the next one on the schedule.
"One-oh, we just got to go one-oh every game," Beech said."That's our motto and that's what we've been trying to do all season."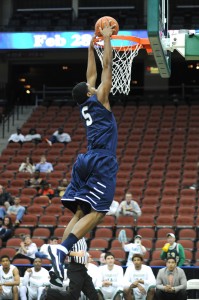 The victory sets up two home games against the two teams standing in the way of UNF and a conference championship game on their home court.
USC Upstate (15-11, 8-5 A-Sun) and Eastern Tennessee State University (15-12, 8-6 A-Sun) will make the trip to Florida for crucial games in the A-Sun standings.