UNF loses last home game, fails to get home court for tournament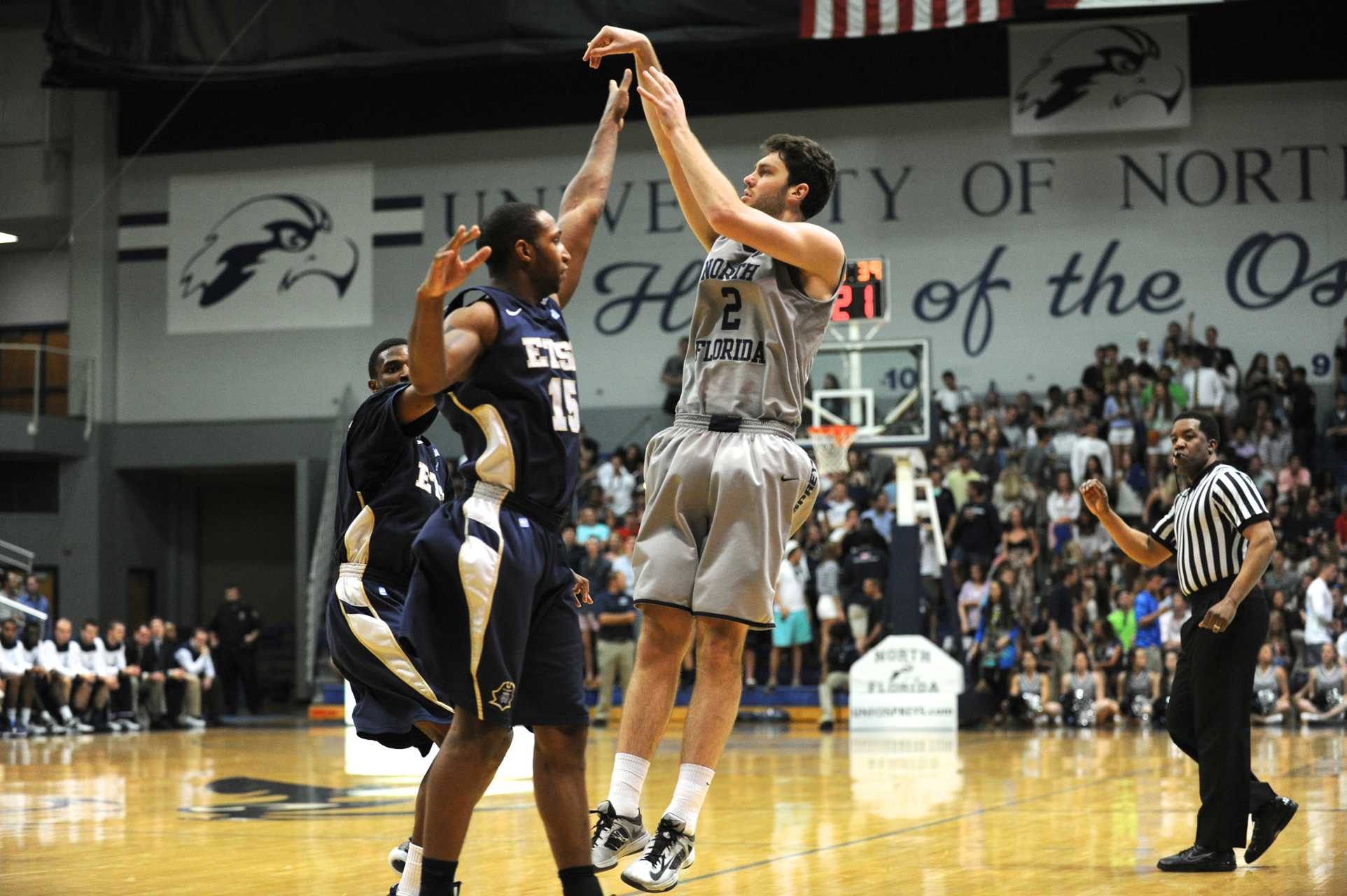 The Ospreys had a chance to tie the game on three free-throws with less than one second remaining but missed all three. As a result, UNF fell to Eastern Tennessee State 88-85 Saturday night in the Ospreys' final home game of the season.
UNF (14-15, 8-8 A-Sun) went into its game against ETSU (17-13, 10-7 A-Sun) with a chance to go a half game up on their opponent and to host a conference tournament game at the UNF Arena.
The finished game mathematically eliminated the Ospreys from that potential home game.
Head coach Matthew Driscoll said he's really proud of his team's resiliency and their ability to compete.
"You've got to execute late and you've got to have the ability to make special situation plays late," Driscoll said. "Besides the free throws at the end of the game, I thought we were as perfect as we could be."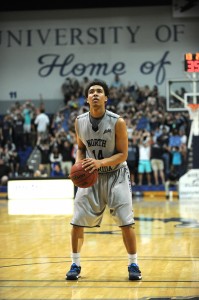 The free-throws he was referring to were taken by Beau Beech with 0.3 seconds remaining in the game.
Driscoll's set play, trailing by three with 1.2 seconds remaining, freed up Beech to take a 3-pointer from well beyond the arc.
The shot was off the mark, but Beech was fouled in the act of shooting and was awarded three shots for a chance to tie the game from the free-throw line.
The 1,931 in attendance were silent as Beech walked to the line.
He missed the first two and was then forced to miss the final shot on purpose to try to get a rebound.
Coach Driscoll said Beech felt the weight of the game, but knows the situation at hand.
"Miserable, disappointed … but not pouting," Driscoll said. "Understanding that we've got to move on to the next thing."
In the locker room after the game, Beech's teammate Travis Wallace was the first one to approach him after the game.
"I just told him to keep his head up," Wallace said. "The season is far from over."
Driscoll alluded to teammate Travis Wallace's character and maturity for being the first person to approach Beech in the locker room after the game.
"It's pretty impressive for a senior on senior night," Driscoll said. "Some guys would lose their mind and maybe be a little bit immature about it, but that's what makes him different."
Wallace led the Ospreys with 19 points and 8 rebounds in his final home game of his UNF career. Even though he was disappointed about losing his final game at UNF Arena, Wallace's outlook on the future remains bright and motivated.
"I'd rather win the A-Sun championship than win my last home game," Wallace said.