The "Houstonian" doesn't really understand what a basketball team is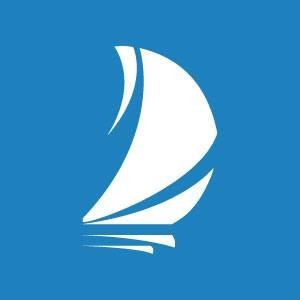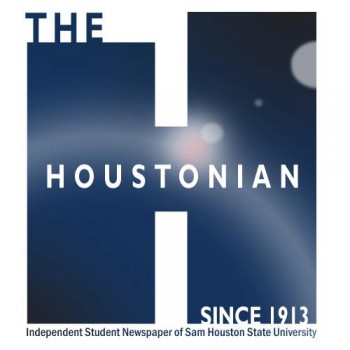 The Sam Houston State University student-run newspaper, the "Houstonian," questioned the UNF basketball team's existence earlier this week, calling them an "alleged basketball team" in a story published about the unpredictability of the NCAA basketball tournament.
The sentence in question, straight from the Houstonian website, "The Mercer Bears couldn't beat conference foe – and alleged basketball team – University of North Florida, in two games against the, uh, Ospreys. Yet they beat Duke." The full story can be found here.
The Spinnaker reached out to UNF's head basketball coach Matthew Driscoll after reading the Houstonian's article and learned that he actually knows Sam Houston State's head coach, Jason Hooten. It turns out they built a relationship while Driscoll was an assistant coach at Baylor University and Hooten was an assistant at Sam Houston State. Driscoll only had nice things to say about Hooten and the Bearkats.
When asked about what he thought of the Houstonian's choice of words, Driscoll went silent for a few seconds, almost like he was composing himself and making sure he chose his words with a politician's precision, and then spoke very calm and collected.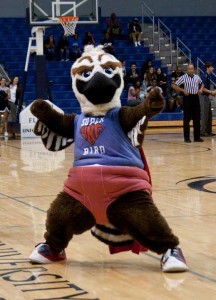 "It doesn't upset me," Driscoll said of the Houstonian's dig. "Sometimes people make uneducated, unintelligent comments without doing their homework because of their inability to do research. I take great solace in knowing that we can educate them about our league and our team."
It is the Spinnaker's moral duty to take the time away from its Pacemaker award-winning journalism here at the University of North Florida to greatly oblige coach Driscoll and to educate the Houstonian. So here we go …
BREAKING NEWS: North Florida has a basketball team. They are not a fabricated team made up for someone's enjoyment. They're an actual Division-I basketball program that plays in the Atlantic Sun Conference.
If you read the story from the link above, let's go ahead and correct something we found rather funny. The A-Sun is not "some conference called the Atlantic Sun." It's a legitimate D-I conference, and – if you go to Sam Houston State you might want to sit down for this one – it's actually ranked higher in the conference RPI than the Southland conference, the conference Sam Houston State belongs to.
Yes, you read that right. The Houstonian called a conference that is ranked higher than their own, "some conference."
RPI stands for the Rating Percentage Index and it's the system that's been used by the NCAA basketball committee since 1981 to help select at-large teams for the NCAA tournament. It takes into account a team's wins, losses and strength of schedule to determine the best teams.
They also use this system to rank conferences. It just so happens that the Southland conference is ranked 27 out of 33 total conferences, while the Atlantic Sun is ranked 23 out of 33 according to the CBSSports.com college basketball conference RPI rankings.
If you read the last sentence and were a little confused, it's okay, it seems the Houstonian was too when they did their research.
Did the Houstonian know that UNF has the A-Sun Freshman of the Year in Dallas Moore, who led the Ospreys with 12.5 PPG? Probably not. Did they know that UNF played Michigan State, Ohio State, Indiana and Alabama this season, not to mention our game against the top-ranked team in college basketball this season, the University of Florida Gators, which UNF lost by just 8 points. We don't fault them for not knowing these things, it's easy to overlook things like that when you write a story about an "alleged" basketball team.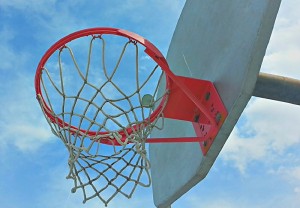 Just 17,948 fans attended a total of 18 home games at Sam Houston State's basketball games this season. While North Florida had 22,906 fans attend just 14 games. That's nearly 5,000 more fans in four less games. That averages out to over 600 fans per game more for the Ospreys. But remember, because it's important not to forget, UNF is an only an "alleged" basketball team, so all these numbers mean nothing. Who's to say we didn't just make these numbers up?
It needs to be made clear that the Spinnaker has nothing but respect for Sam Houston State as a university. The University of North Florida, which was founded 90 years after Sam Houston State, has nowhere near the history or traditions of a school founded in the 1800s and for that we respectfully end our break for real work.
Okay, one final graf for the Houstonian and their Bearkats basketball team. You do know "bearcats" is actually spelled with a 'C' right? Guess anything is better than the "Normals."
There's an interstate called I-10, it runs from Houston to Jacksonville. If the Bearkats ever want to see an "alleged" basketball team in the flesh, there's one waiting for them at UNF Arena. The Ospreys might travel to Huntsville, TX to prove we're real, but we fear not enough fans would show up to watch the game.