The Osprey Clubhouse recently opened, giving students that live across the big wooden bridge to the Fountains many of the same amenities available there. With the addition of a pool, game room, and convenience store, the Clubhouse also comes with a Pita Pit. The only other locations are downtown and at the Beach, which means plenty of students have gotten their chance to try the niche chain when they go off-campus. The more central location for students gives them more options to dine on campus. But how does this new option stack up in terms of quality? Eddie and Jake, two Spinnaker reporters, took the new on-campus restaurant for a spin. Below are their thoughts. 
Pita Pit impresses with taste and healthy selection
by Eduardo Santos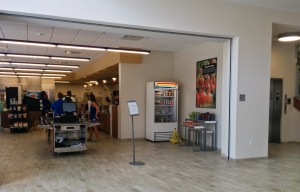 The Pita Pit in the Osprey Clubhouse is the most recent addition to campus eating, and it's also one of the most exciting.
Once you reach the ordering counter you choose between white or wheat, pita style, and veggies. This system is reminiscent of Subway, so if you are comfortable creating your own sub you will do great here.
It is easy to follow the set-up: you chose by looking at the description and then pick your toppings. The meat is cooked on the flattop when you order it, and the pita maker guides you through the veggie bar, adding things like spinach, tomatoes, onions, olives and more to your heart's content. As with Subway, the trick is to maximize the flavors by getting sauce and veggies, with the staff encouraging you to make it your own.
During my visit, I had the Chicken Souvlaki and I was very happy with it. The serving size of the meat was good and it was well-seasoned. The pita bread is somewhat thin and stretchy, but I count this as a plus that keeps the meal light but not overly bready. It's wrapped up to go, much like a burrito, and you can enjoy the food as you walk to class or hangout at the Osprey Clubhouse.
The restaurant is mixed with what seems like a convenience store, with drink coolers and candy for sale. This may throw you off if you have been to other Pita Pit locations, but this is my only complaint.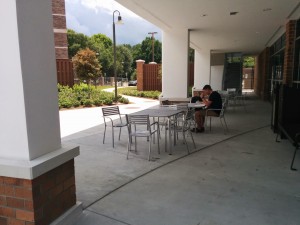 One of the main selling points has to be that the pitas are healthy alternatives to other food available on campus. I was pleased to find out that my Chicken Souvlaki clocked in at 461 calories with 27g of protein, according to MyFitnessPal. Ospreys now have tastier and healthier options at Pita Pit, which offers a greater selection beyond just boring salads and french fries.
Overall, my experience was positive, and the fact that the quality was consistent with the other Jacksonville locations was great. Everyone that worked there was friendly and did a great job getting my pita ready – even if it was a little slow, especially during lunch time. Pita Pit is an option I would strongly recommend when you don't want to leave campus or when you find yourself hanging out near the new Osprey Clubhouse.
UNF's Pita Pit: A fair snack for leaf-eaters, but not a hearty meal
by Jake Stofan
The new Pita Pit is located in a gas-station-like convenience store on the bottom floor of the Osprey Clubhouse and set up in a Subway/Moe's fashion. Customers walk down a line and create their entrée one ingredient at a time.
I ordered the first item on the menu – the Grilled Chicken Caesar. The pita cost over $7 with tax for just the entree. The combo would have been a little over $10. At minimum, the pita included two half-slices of cheese, two strips of bacon, a fair amount of chicken, Caesar dressing, and lettuce. After the option to add extra vegetables, I requested some sautéed onions.
The pita was prepared quickly and the chicken was cooked well and tasted good. But the end result tasted bland to me. It was edible, but when I spend $7 on just one item I expect to be blown away with flavor. Fifty percent of my meal was salad.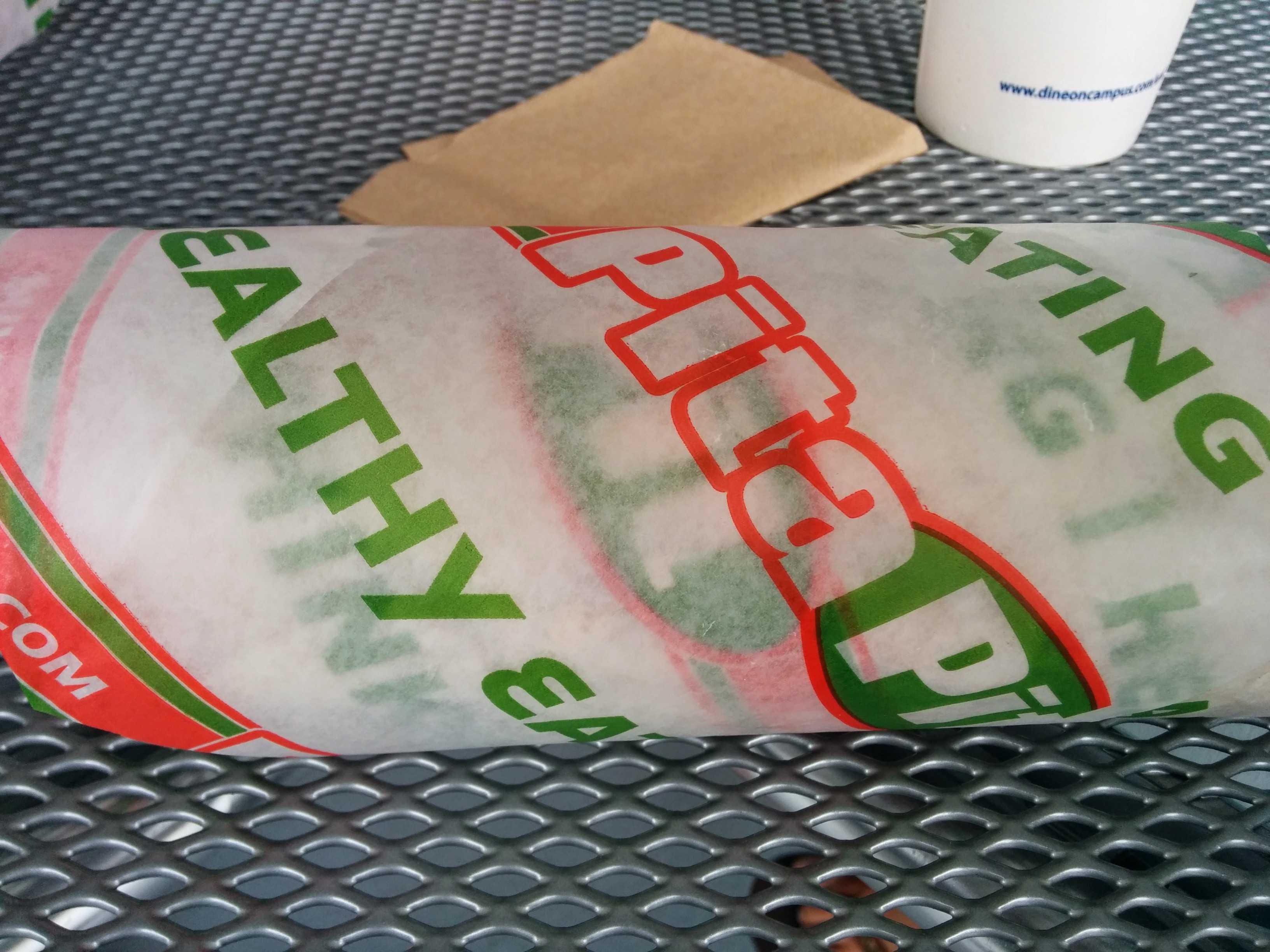 There is no seating in the restaurant, so be prepared to sit in the lounge across the hall or come with the intent of eating your food on the go.
The service at the restaurant was great. Everyone was very nice and patient with me, as I had no previous experience with the restaurant. I was greeted with smiles and sent on my way feeling jolly. But, the overall product just didn't feel like it was really worth the $7 I spent. I assumed the expense may have been due to the on-campus location, but upon visiting a Pita Pit far from campus I found the price to be standard.
Now it seems that in this day and age, eating healthy costs more and Pita Pit does claim to be healthy. The pita that I had, according to Pita Pit's website, contains 180 calories and 9 grams of fat. When compared to the premium grilled chicken wrap at McDonalds, the pita proves substantially healthier. The price you pay, however, is almost twice as much.
If you're looking to eat healthy and don't care about spending a good amount of money on a snack, and you're looking for an overwhelming vegetarian taste I would highly recommend the on-campus Pita Pit.
For those who value quantity and meaty satisfaction out of their food and don't mind consuming extra calories, I would recommend almost any other restaurant on campus. You'll pay the same, get more food, and it will taste much better. I would eat at Pita Pit again, but only if I was dating a vegetarian.
Email Eduardo Santos at [email protected]