Unofficial SG election results released
Student Government (SG) released the unofficial results of this fall's election. Voting poll stations were open Oct. 28 and Oct. 29 from 9 a.m. until 7 p.m, and online from 9 a.m. Oct. 28 to 7 p.m. Oct. 29. Both referendums on the ballot passed and six of the 27 candidates who ran had judicial complaints submitted against them.
The following 20 candidates won seats in the SG Senate: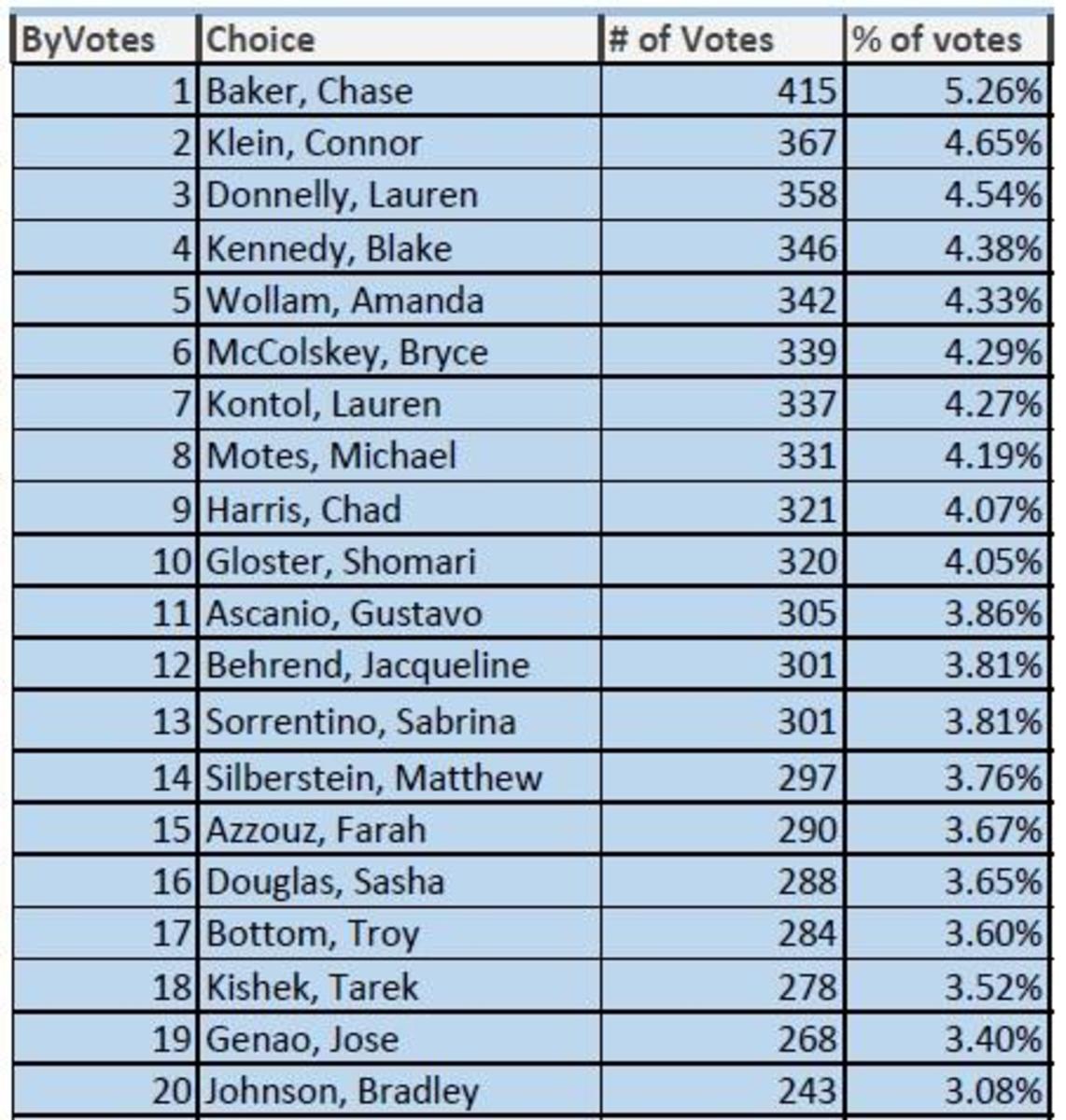 Matthew Harris, SG attorney general, issued the following statement to the Spinnaker:
"It is my pleasure to add my congratulations to Commissioner [True] Rains on the successful conclusion the first Student Government Election in two years, as it has been the culmination of many goals. I have personally verified all election results and attest to their accuracy.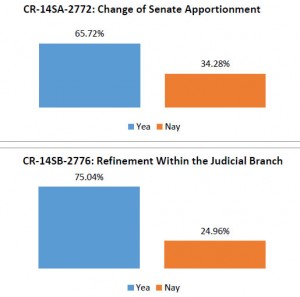 I must also report that six individual Judicial Complaints have been submitted to my office in relation to this election against the following candidates:
Azzouz, Farah
Douglas, Sasha
Garcia, Perla
Chesnes, Rachel
Daniels, Austin
Beaucham, Thomas
All applicable persons will be notified as to the nature of each complaint once I have evaluated each for merit under Chapter 505.5."
In descending order of number of votes for each, the seven candidates who did not win seats are Joseph Quinlan, Perla Garcia, Hugh Woodward, Rachel Chesnes, Austin Daniels, Kevin Mauter and Thomas Beaucham.
Elections Commissioner True Rains gave the Spinnaker the following statement:
I am very proud to announce the unofficial results from the first competitive Student Government election in 2 years. The ability to vote online was offered for the first time. This was extremely successful, as over half of the votes were cast via online voting from a personal device. I am confident that the amount of candidates and voters will increase with each election, and I am looking forward to the installation of our new senators. Thank you to those of you who exercised your right to vote and influenced our Student Government.
*11/3/14 at 3:11 p.m. – Graphic was replaced with SG's edited graph, which was completed after Spinnaker alerted SG of the error.
*11/3/14 at 2:17 p.m. – Spinnaker contacted Student Government concerning the mislabeled graph. The lower graph with the repeated title "CR-14SA-2772: Change of Senate Apportionment" should be "CR-14SB-2776: Refinement within the Judicial Branch."
Email Lydia Moneir at [email protected]