Spinnaker Radio's Favorite Albums of 2014
Throughout 2014, the feeling persisted that nothing really out-shined even the most lackluster albums of 2013. There was no "Yeezus" that stunned critics and fans alike, and the rap game as a whole didn't offer anything particularly enticing (except for "Run the Jewels 2"). Even pop music, trying to convince us that Ariana Grande was the next big thing, had to resort to cannibalizing Disclosure's album for a song with a Sam Smith feature.
But it wasn't all bad. In even the worst year, there are a few points of significance, a few albums that aren't just good enough to stand out but are actually fantastic. Spinnaker Radio staff compiled a list of our favorite albums from this year. We think these are the best of the best and we hope you do too.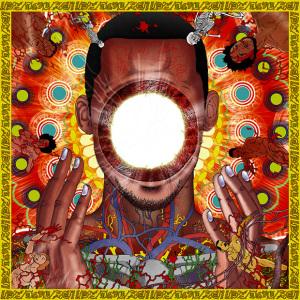 Flying Lotus – "You're Dead!"
The fifth solo LP from the Los Angeles producer – or composer, as The New York Times tellingly called him in an interview – earns our Album of the Year distinction because it's the most fully-formed artistic statement music has seen in the last year. An exploration of death in all its forms in a brisk 38 minutes, "You're Dead!" is FlyLo's darkest, most macabre work yet, and the best concept album in years. It also produced the best video of the year; "Never Catch Me," featuring an excellent Kendrick Lamar verse, was given a profoundly moving visualization by director Murai Hiro. – Douglas Markowitz
White Lung – "Deep Fantasy"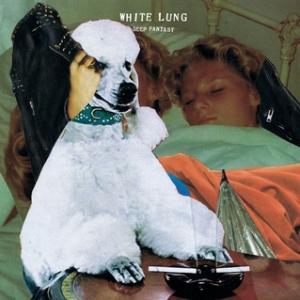 White Lung front woman Mish Way once said the biggest misconception people have about their band is that they play punk music. Instead, she said they play pop songs at the speed of hardcore. With that, White Lung may have created their own genre with their newest LP "Deep Fantasy." The focus is on Way's raw gritty vocals, as she shouts lyrics that reflect issues of the modern age: body dysmorphia, drug addiction and rape culture. In the twenty-two minutes that the album lasts, you may feel like you want to punch a hole in the wall. – Michaela Gugliotta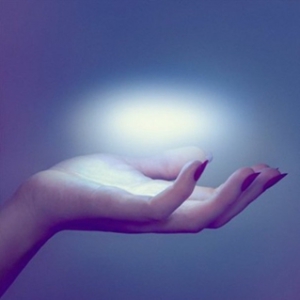 Spoon – "They Want My Soul"
Spoon's latest "They Want My Soul" is an alt-rock buffet, with well executed tracks that make you want to shake your moneymaker. "Outlier" has a terrific melody, "Rent I Pay" is an angsty anthem, and "Do You" has lit up alt rock charts since its release. The whole album flows melodically and is a testament to the band's two decade career. Granted, there's no breakout single like 2007's "Don't You Evah," but I respect that the band crafted an album rather than a single and support tracks. "They" may want Spoon's soul, but you'll want this album. – Scott Young
Ought – "More Than Any Other Day"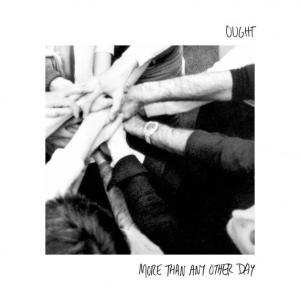 A landmark in indie rock that will hopefully act as a point of influence for future musicians, post-punk four-piece Ought's debut album perfectly expresses the optimism and apprehension of the millennial generation. Frontman Tim Beeler, whose expressive charismatic voice sounds crossed between Thom Yorke and David Byrne, sings with a sense of inner conflict, tinging the album's most hopeful moments with cautious cynicism, appropriate for a band that formed during the Maple Spring student protests at McGill University in Montreal. Not convinced? Check out their EP "Once More With Feeling…" for a four-song summary of their style and ethos. – Douglas Markowitz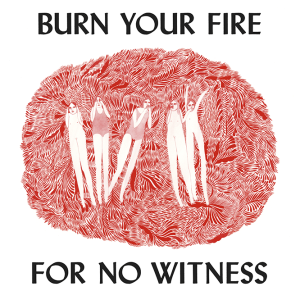 Angel Olsen – "Burn Your Fire For No Witness"
Angel Olsen's record "Burn Your Fire For No Witness" is sometimes instrumentally simple and mostly thematically bleak. In the opening track, "Unf**ktheworld" and throughout, she barely plays the guitar, down-stroking major and minor chords with her thumb. Her voice, the strongest element, makes that minimalism work so well. It's a little bit of Johnny Cash and a little bit of Patsy Cline with some Grace Slick from Jefferson Airplane; its strength and uniqueness overpowers the album. Olsen knows the world is a horrible place, but at least she offers her voice to help us get through. – Michaela Gugliotta
Run the Jewels – "Run the Jewels 2"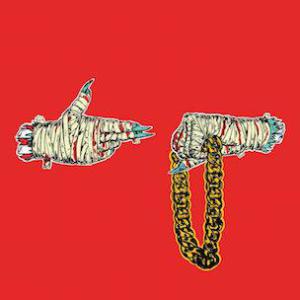 With "Run the Jewels 2," Killer Mike and El-P didn't just make the best album of a lackluster year for hip-hop. They delivered a momentous earth-shattering record twice as devastating as their debut last year. Their experimental marketing, from releasing their album digitally for free to remixing it using only cat sounds, has earned them a considerable fandom. From the crushing bass on "Oh My Darling Don't Cry" to the wonderfully filthy lyrics on "Love Again," the dense production and impeccable rapping on the underground all-star duo's second album will burn your face off. – Douglas Markowitz
Jack White – "Lazaretto"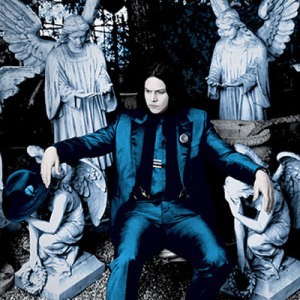 Like his previous release, "Blunderbuss," Jack White's second solo album "Lazaretto" has a throwback vibe, incorporating the old Hammond organs and Moog synthesizers, pianos, fiddles, and of course White's guitar virtuosity. The slower tracks, rustic and mellow ballads, are a nice musical appetizer to accompany some tasty rock. When he wants to, White melts faces, but he tones it down on this release to showcase song craftsmanship and musical subtlety. The song "Entitlement" testifies "I'm sick of being told what to do," so this album presents what Jack wants. If this is "dad rock," then your dad rocks harder than you do. – Scott Young
Protomartyr – "Under Color of Official Right"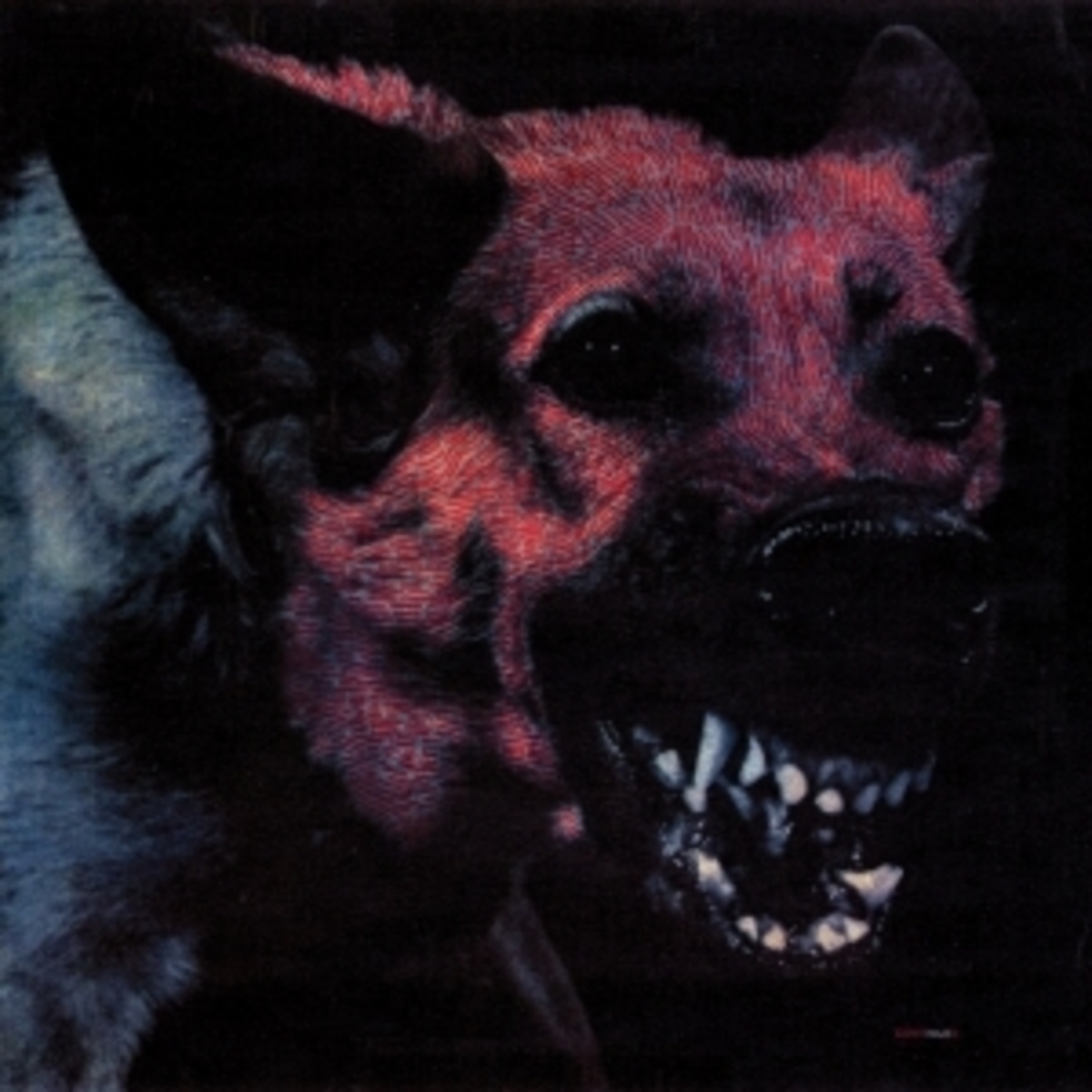 Hailing from Detroit, Mich., Protomartyr brings with them raw post-punk. Within the structure, there are shimmery guitar leads, much like the ones in Beach Fossils. This is mixed with the heavier instrumentation of the bass and drums, and then of course Joe Casey's voice, similar to Parquet Courts. It sounds like he's drunk as he mutters every lyric with an ironic tinge. Running from something, it seems he's bothered by what's going on in life. On "Come & See," one of the best songs of the year, Casey rants about capitalism destroying nature, followed by a breakthrough explosion of chaotic guitars. – Michaela Gugliotta
FKA twigs – "LP1"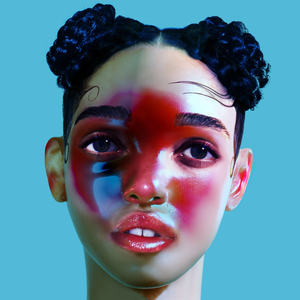 Her music and voice are incredibly sexual, yet in a genuine way that removes the perversiveness from phrases like "I can f— you better than her" and imbues them with a new sense of pain and yearning. Her visual style, incorporating streetwear, high fashion, African traditional clothing and other elements, is confounding. Her relationship with Robert Pattinson is controversial, though in a perfect world it wouldn't be. To call her an R&B singer would not do justice to her unique brand of future pop. There is no artist more of this moment than FKA twigs, and her album proves it. – Douglas Markowitz
Vincent Peirani & Emile Parisien – "Belle Époque"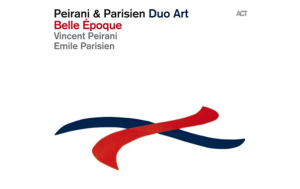 Jazz music at its very core prizes improvisation and communication as key tenets of what makes jazz great, and Vincent Peirani (accordion) and Emile Parisian's (soprano saxophone) exploration of French and American Jazz music is potentially one of the most innovative, exciting things happening in jazz right now. Finding influence from bebop, swing, bossa nova, Chanson and more the duo is able to place a cool jazz exploration of space ("Hysm") next to whimsical and theatrical circus music ("Le Cirque des Mirages"), and it all works together to create a complex and powerful album for any occasion. – Holt Knight
Jenny Lewis – "The Voyager"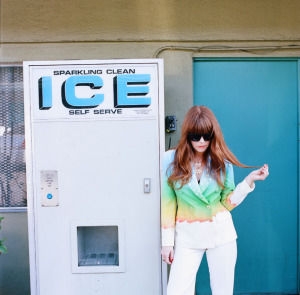 There isn't a whole lot that needs to be said about Jenny Lewis. Her credentials, from Rilo Kiley to the Postal Service, are impeccable, as is her latest release "The Voyager." There's a mellow, wispy quality to her voice that puts you at ease, while her lyrics play with your emotions and tug at your heart. Lewis says the album was written as a means of coping with a dark time in her life, and there's definitely a catharsis in the lyrics that will have you feeling renewed. Songs to enjoy include "Just One Of The Guys" and "Head Underwater." – Scott Young
Julian Lage & Chris Eldridge – "Avalon"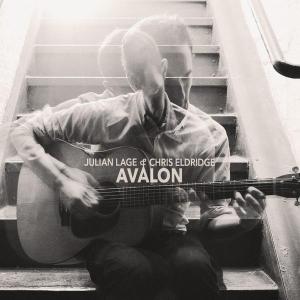 On "Avalon," Chris Eldridge – guitarist for progressive bluegrass band, Punch Brothers – takes the helm of vocals and rhythm guitar while Julian Lage – child guitar prodigy who has explored jazz and bluegrass for years – takes lead guitar. Lage's improvisational leads are electrifying and Eldridge's vocals are more than fitting for the tracks chosen. On songs like "Mean Mother Blues," a jaunty rhythm and saucy lyrics sit perfectly next to the high flying lead of Lage, while on "Wilson's Waltz," a waltz clocking in at over nine minutes, the limits of a song written for dance are greatly expanded. – Holt Knight
Nothing – "Guilty of Everything"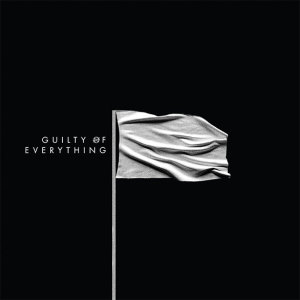 It's hard to hear what lead singer Dominic Palermo is saying throughout this record, because there's so much going on with the instruments, but it's clear he harbors a lot of emotions. Palermo went to jail for attempted murder, and this record is an ode to dealing with that. It's obvious with its final track, "Guilty of Everything," where Palermo softly sings those words. Guitars with plenty of pedals blending into one another create a lush distorted explosion, while the drums subtly make their way to be heard. – Michaela Gugliotta
The Allah-Las – "Worship the Sun"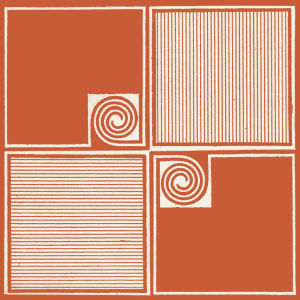 The Allah-Las is a fun band to listen to, like super-far-out, man. Their 2014 album "Worship The Sun" has a very 60s psychedelic vibe with layered harmonies, clever hooks, catchy riffs and compressed tones that produce that analog hiss reminiscent of the good ol' days of LPs and 45s on the record player. Their teaser "501-415" is a quick-paced summer salutation heralding good things to come. The rest of the album is my chill out soundtrack, with high points including "Recurring" for its hypnotic vocals and the very catchy riff of "Buffalo Nickel." – Scott Young
Bill Frisell – "Guitar in the Space Age"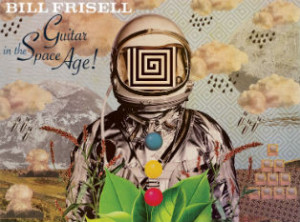 After his album of John Lennon covers, jazz guitarist Bill Frisell was inspired to take a look back at his childhood and the joyful pop music he grew up listening to. Taking inspiration from the feelings of infinite possibility felt during the space race, he also remembered the now-laughable responses to the fear brought on by the Cold War. He takes the music of his youth – with some original compositions — and breathes new life into them. Exploring texture, melody and space to reevaluate what made the songs we've heard a thousand times so great, Frisell brings that innocence laced with fear back to their cores. – Holt Knight
Alex G – "DSU"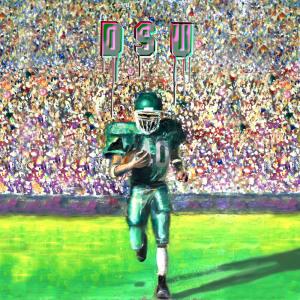 Before Alex Gianascolli gained recognition for being a musician, the 21-year-old had already recorded 12 albums on his own with GarageBand. These hazy self-recordings led him to be one of the most popular bedroom pop artists with his DIY approach. "DSU" (D— Suck University) sounds more or less the same as his older albums, like it was put together in his dorm room, but has a fuller sound. Gianascolli plays all of the instruments, which accounts for his own weird creation. He lets his lo-fi vocals crack sometimes. It's pretty adorable. – Michaela Gugliotta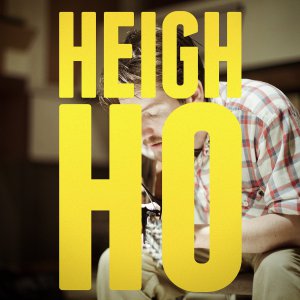 Blake Mills – "Heigh Ho"
On his second full length album, "Heigh Ho," Blake Mills fully comes into his own as a writer, guitarist and producer. His lyrics cut deeply to the core of who he is and are sung with a rough, but sweet grace that proves he would not have it any other way. Blake Mills — currently one of the best guitarists alive — doesn't care for showing off, but instead creates songs with layers and nuances that reveal themselves the more you listen. Within this album I found a friend I take everywhere, maybe you will too. – Holt Knight
The Electro-Lights – "Oddities and Contradictions"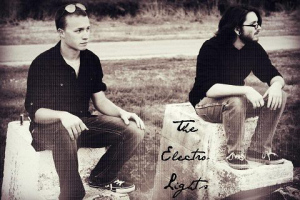 One of my favorite releases this year was The Electro-Lights' "Oddities and Contradictions." The best way to describe this band's sound would be as if The Black Keys and The White Stripes had a love child. The EP is heavy with crunchy overdriven guitar riffs and crashing cymbals. Simple, effective, ballsy rock 'n' roll. Stand out tracks include "Watch Your Back" and "Modern Day Don Quixote." It's a tragedy that this selection isn't available on Spotify (yet), but they're on YouTube and Spinnaker Radio, so you've got online resources to enjoy them. – Scott Young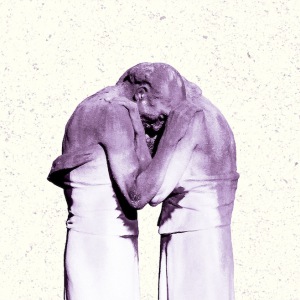 The Antlers – "Familiars"
Every Antlers album has a theme, reflecting where leader Peter Silberman is in his life. The theme of "Familiars" is self: past, present, future and imaginary. Each song addresses different aspects of self such as "Parade," a song about the stupidity of assuming next year will be different and "Hotel," which examines the strange detachment and power we gain in our lack of identity in unfamiliar, homogenous places. "Familiars" is filled with Silberman's fragile yet commanding vocals and the surprisingly versatile horns of Darby Cicci, creating an album that invites listeners in and gently asks if they would like some answers while they're there. – Holt Knight
Swans – "To Be Kind"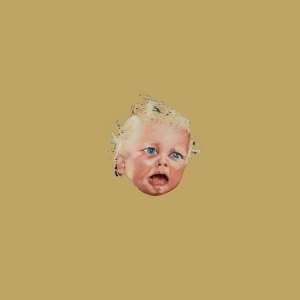 When a band's most accessible release is a two-hour assault on the senses, what does that say about them? For Michael Gira's resuscitated collective of No Wave warriors, it's simply another thunderous step forward. "To Be Kind" is certainly not an album you'd recommend to anyone unfamiliar with difficult music, but it's certainly an excellent introduction. It refuses to pull punches in its sonic assault, yet it is less fearsome than 2012's "The Seer." You can get lost in the 30-minute "Bring the Sun/Toussaint L'Ouverture" or take a shorter trip with "Oxygen." Whatever your choice, expect the extreme. – Douglas Markowitz
Honorable Mentions:
Aphex Twin – "Syro" | Cymbals Eat Guitars – "LOSE" | Thom Yorke – "Tomorrow's Modern Boxes" | Deerhoof – "La Isla Bonita" | Sharon Van Etten – "Are We There" | St. Vincent – "St. Vincent" | Posse – "Soft Opening" | Have A Nice Life – "The Unnatural World" | Shabazz Palaces – "Lese Majesty" | A Sunny Day In Glasgow – "Sea When Absent" | LVL UP – "Hoodwink'd" | Trent Reznor & Atticus Ross – "Gone Girl" | Perfume Genius – "Too Bright" | Parkay Quarts – "Content Nausea" | Death Grips – "N—as On the Moon" | Avey Tare's Slasher Flicks – "Enter the Slasher House" | Isaiah Rashad – "Cilvia Demo" | Lone – "Reality Testing" | Parquet Courts – "Sunbathing Animal" | Liars – "Mess" | Lil Spook (Spooky Black) – "Black Silk" | tUnE-yArDs – "Nikki Nack" | Mac DeMarco – "Salad Days" | Cloud Nothings – "Here and Nowhere Else" | The Hotelier – "Home, Like Noplace There Is" | Real Estate – "Atlas" | Sevendeaths – "Concreté Misery" | Alvvays – "Alvvays" | Clark – "Clark" | Joyce Manor – "Never Hungover Again" | Total Control – "Typical System" | The War On Drugs – "Lost in the Dream" | Cibo Matto – "Hotel Valentine" | Mogwai – "Rave Tapes" | Fishing – "Shy Glow" | Adult Jazz – "Gist Is" | Young Fathers – "Dead" | Bahamas – "Bahamas Is Afie" | The Bilinda Butchers – "HEAVEN" | Steve Gunn & Mike Gangloff – "Melodies for a Savage Fix" | Ian William Craig – "A Turn Of Breath" | Sam Amidon – "Lily-O" | Shakey Graves – "And The War Came" | Serengeti – "Kenny Dennis III"