Presidential debate held this evening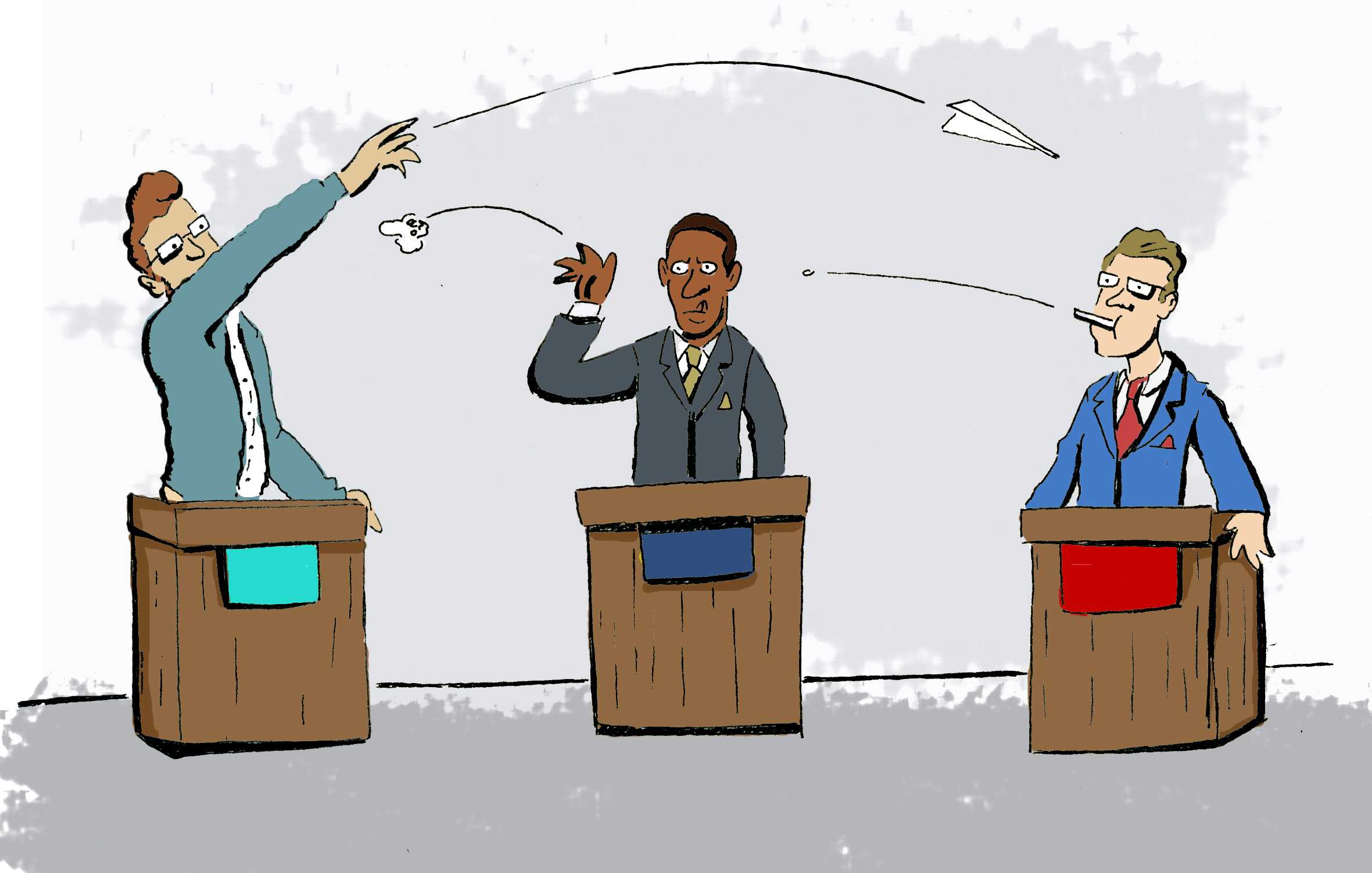 Student Government (SG) and Spinnaker Media held a debate today, March 3, for the presidential and vice presidential candidates running for office for the 2015-2016 school year.
Originally scheduled to begin at 6 p.m., lingering technological issues kept the debate from starting on time and the Independent senate candidates and vice presidential candidates had to give their speeches on a mic that produced a delayed echoing response.
The vice presidential candidates for the Red Party, Party For Action and United Party gave two* minute speeches to represent each party before the debate.
After being delayed in order for the technicians to get new microphones, the presidential debate was moderated by Dr. Matthew Childers, assistant professor from the UNF Department of Political Science and Public Administration.
Candidates provided opening statements and were asked six debate-style questions. After each question, the candidates were allotted thirty seconds for rebuttal.
Spinnaker will update tomorrow with a full story and analysis.
*3/4/2015 at 8:39 a.m.- Updated with correct amount of time.
—
For more information or news tips, contact [email protected]; if you see an error in this story or have any compliments or concerns, contact [email protected].