Ospreys sweep the Norse behind powerful hitting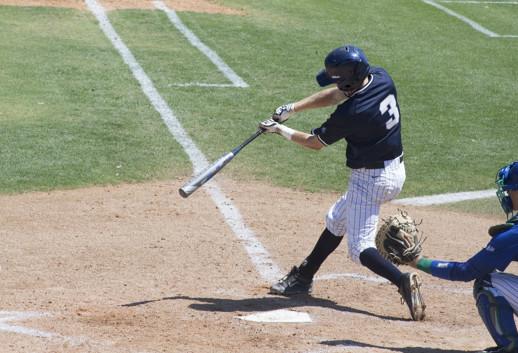 The Ospreys defeated the Northern Kentucky University Norse 3-0 in this weekend's three-game series behind defensive plays and offensive dominance.
In the first game on April 2, the Ospreys scored three runs in the second inning. Donnie Dewees, redshirt sophomore, hit his ninth home run of the season and is currently leading the Atlantic Sun. On the defensive front, Patrick Ervin, redshirt sophomore, stopped one of the Norse's comebacks with a flipped ball from his knees to junior Kyle Brooks. The Ospreys would go on to win 7-2.
In the second game on April 3, Northern Kentucky scored first with two runs in the first inning with the help of Cody Kuzniczci. Starting the offensive charge for the Ospreys, senior outfielder Garrick Ferguson hit a three-run homer in the bottom of the second inning to gain a 3-2 lead. Trent Higginbothem, senior third baseman, hit his fifth home run of the season in the bottom of the third. The Ospreys would end up winning 7-4.
In the final game of the series on April 4, the Ospreys scored a season high — eight runs in the bottom of the seventh inning — to break a 1-1 tie. Back-to-back homeruns by junior infielder Corbin Olmstead and senior catcher James Abbatinozzi extended the Ospreys' lead in the bottom of the eighth. With their explosive offense the Ospreys won 12-5 in the sweep.
Next on the Ospreys' schedule is the Bethune-Cookman Wildcats at the Harmon Stadium. First pitch is set for 6 p.m. April 7.
—
For more information or news tips, contact [email protected] ; if you see an error in this story, contact [email protected].