Dewees' road to the majors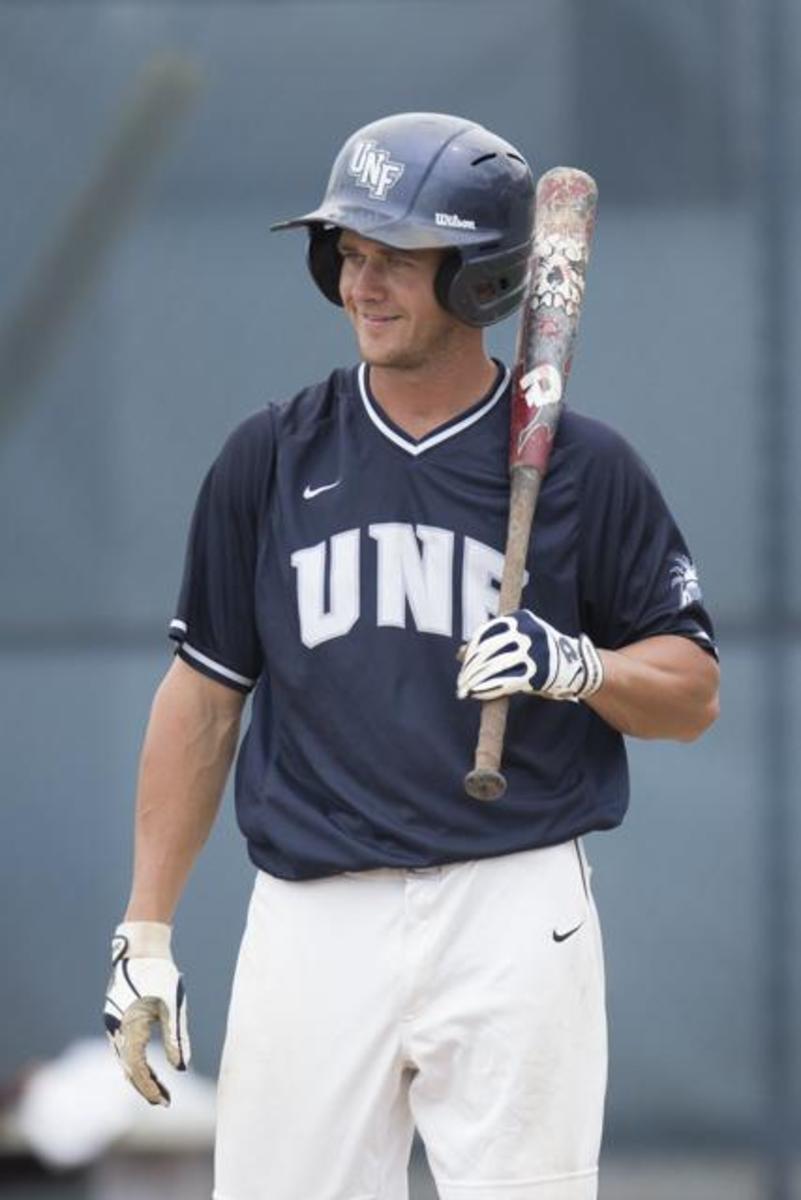 After signing a $1.7 million bonus, UNF's Donnie Dewees is now an outfielder for the Eugene Emeralds of Eugene, Oregon. Dewees' bonus is one of the highest from the second-round selections that have signed contracts so far. This draft also made him the highest MLB draft pick to ever wear a UNF uniform. The transition from student-athlete to minor league player has been a busy one full of physicals, plane rides, meetings and time on the field.
"She was ecstatic," Dewees said about his mother Deborah's reaction to his draft selection. She could typically be spotted wearing UNF memorabilia and rooting for her son at almost every homestand the Ospreys had during the regular season. After the initial celebrations in Jacksonville the festivities continued for Dewees back in his hometown of Crystal River, Florida.
As the 47th overall selection in the 2015 MLB draft, Dewees' bonus is considerably higher than the predicted $1,292,100 bonus most analysts thought he would receive. As for Dewees, he said he had expected the bonus to be large.
Describing his new home in Eugene, Dewees said, "Temperatures are about 75, usually, it's always sunny, mountains, rivers, a lot of green trees, really nice views and no sales tax here."
The Emeralds compete in the Northwest League and are the Class A short season affiliate of the Chicago Cubs. Per major league rules, drafted first-year players are required to play in a minor league for a respected affiliate of the team that drafted them. There are no longer major league contracts offered to first-year players coming out of high school, college or other amateur baseball clubs.
A first-year player for the Emeralds receives $1,200 per month, a figure that becomes negotiable the following year. As a Class A short season affiliate, the Emeralds have a 75 game season, which began on June 18 and will last until Sept. 6. In December, a second MLB draft known as the Rule 5 will allow Class A players to be drafted by a Class A affiliate.
Dewees, just nine games into his minor league career, is already making waves with a .270 batting, a .341 on base percentage and six RBIs. The days of playing catch with his sister in the front yard of their Crystal River home are long gone and he's now one step closer to fulfilling that lifelong dream of playing in the bigs.
—
For more information or news tips, or if you see an error in this story, contact [email protected].