Senate tables funding request, fills two seats, accepts Real Food Challenge
Video shot and edited by Michael Herrera
UPDATE – 7/31/2015 at 4:02 p.m.
Leaders of the Student Government Branches presented and updated the Senate with a branch report. Katie Jackson, Director of Osprey Productions (OP), said Week of Welcome starts Aug. 24.
Club Alliance (CA) Director Zachary Nease said Club Fest is set for Oct. 29 and that the department is working on revising Title XI, the rules surrounding executive branches (OP, CA, the Volunteer Center).
Attorney General Dana Baker went up to speak and mentioned that she noticed some senators have not been prepared for meetings.
"It is your responsibility to represent the student body to the best of your ability and that you know your constitution and statutes…I understand that this is the summer and mistakes are inevitable, but it also our responsibility to learn from our mistakes to program positions."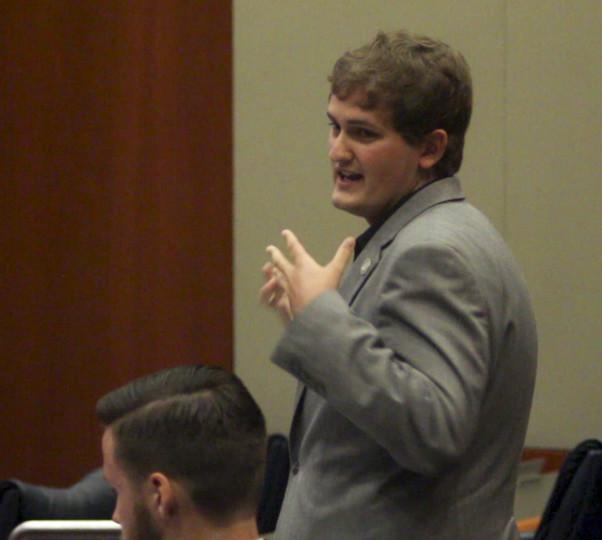 Senate President Chase Baker publicly apologized for not having all the legislation on the agenda during the last meeting.
After the branch reports, the Senate approved five bills and tabled one.
The senate unanimously passed a bill amending Title VI Amendment, the elections code, which took effect immediately. One of the revisions includes the retiring of a party's name and that a Political Party Organization has a maximum lifespan of two years.
With no discussion, the Senate approved SB-15SB-2887, Title XIII revisions. The revisions included changing the requirements candidates for Senate appointments.  Now, those seeking appointment must announce it in Senate before completing the application, instead of the other way around.
The Senate also passed an SG Executive Branch's bill requesting $9,016 in funding for new CA Coordinators, $12,880 for OP Coordinators and $6,440 for an SG Student Advocate.
The other two bills Senate passed were the Real Food Challenge and SR-15SA-2876, a revision of Senate policies that the changed senator absence points process slightly and added additional options for removing these points.
---
This evening, senators tabled a $120,000 special request until their next meeting in the Fall, approved a Real Food Challenge bill, and filled four seats, appointing two new senators.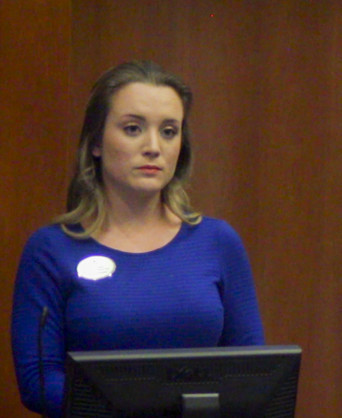 Senate voted to table the Homecoming Committee's $120,000 special request 6-0-3. Tia Wrigley, Osprey Productions' external assistant director, said the money would go towards funding a possible Homecoming comedy show in Spring 2016. Senate will further discuss whether to approve the request when it reconvenes Aug. 24.
Senators also unanimously passed the Real Food Challenge, a national initiative to provide healthier food options for students. Aaron Anderson, a Real Food Challenge campaign representative, said 36 universities are already participating in the movement, including George Washington University and the University of Utah. Anderson said there are 150 universities moving forward with this challenge.
The chief justice swore in two new senators, Jean Lipsky and Warren Butler; a new Sergeant-at-Arms, Sean O'Linn; and a chair for the University of Student Affairs Committee (USAC), Cassidy Keefe.
Senate adjourned the meeting with 11 voting members on July 20, nine of whom were present to vote on the bills for the evening's agenda.
Spinnaker will provide more detailed coverage in a follow-up to this brief.
—
For more information or news tips, or if you see an error in this story, contact [email protected].