UNF closes non-conference play with 3-0 victory over Florida A&M
Video by Cole Murray

UNF volleyball snapped a three game losing streak as they swept the Florida A&M Rattlers 3-0 at the UNF Arena on Oct. 28. The Ospreys defeated the Rattlers earlier this season in Tallahassee on Sept. 15, and now lead the all-time series over FAMU 7-6.

In the first set, the Ospreys (17-8 overall, 3-5 A-Sun) controlled the tempo over Florida A&M (6-18 overall) with several balls flying past the Rattlers for a 25-16 victory.

In the second set, the Rattlers came out with a lead before allowing the Ospreys to rack up points for a 21-16 lead. In response, the Rattlers began a short-lived six-point rally before UNF sealed the 25-22 victory. In the final set, the Ospreys took the match with a 25-15.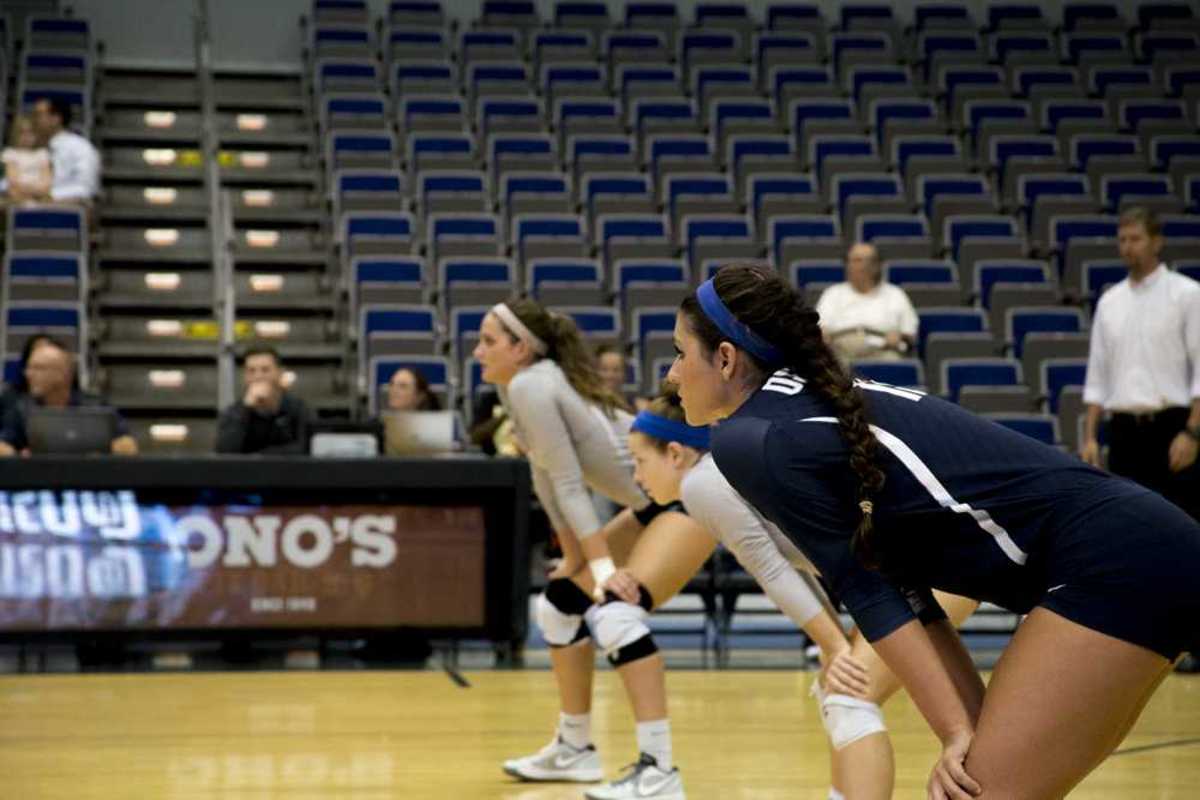 UNF Volleyball Head Coach Steve Loeswick said the Ospreys played solid sets with great defense.
"We can tell that we did some positive things," Loeswick said. "I thought we did a better job getting into the right spot and getting our hands on some good deflections. Our defense did a nice job of picking up both hard-driven, and some tips, and were able to run some good transition plays."
UNF senior outside hitter Tessa Alyman had a game-high 11 kills, while junior middle blocker Carina Hoff earned 7 kills. FAMU outside hitter Pamela Soriano and Starmichael Tucker had 9 kills each.
"I think we did a really good job all around, you know, more intensity," Alyman said. "We took care of serving passes and hitting was [more] aggressive. So I am happy with the performance today."
The Ospreys begin a 4-game road trip as they face Atlantic Sun Conference leader Florida Gulf Coast (18-7 overall, 7-1 A-Sun) in Fort Myers, Fla on Oct.30.
—
For more information or news tips, or if you see an error in this story or have any compliments or concerns, contact [email protected].