Our coverage of the best music of 2015 continues with our favorite EPs of the year. 
To see our original reviews, click on the artist name. To hear an excerpt from each release, click on the link below each entry. 
---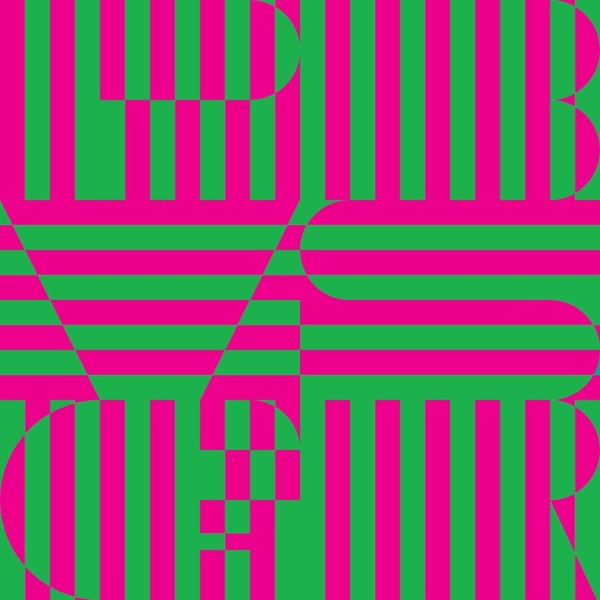 Honorable Mention: Panda Bear
PBVSGR Remixes
(Domino)
Noah Lennox's album from early this year proves to be fertile ground for a cadre of producers. This remix EP gives us some batida club music from Lennox's adopted home of Lisbon courtesy of DJ Marfox, some heavy industrial techno from up-and-comer Container, a hip-hop remix from Pete Rock and the highlight: a stunning remix of "Boys Latin" by Andy Stott. – Doug Markowitz
Panda Bear – Boys Latin (Andy Stott Remix)
10
The Early Years
(Rough Trade)
If I had to use one word to describe these lads, it'd have to be "cheeky." If I had to use two words to describe their music, they would be "loud" and "noisy." If I had to use three words to describe their lyrics, they would be "indiscriminately pissed off." – Doug Markowitz
Girl Band – Why They Hide Their Bodies Under My Garage? (NSFW) (Epilepsy Warning)
9
Various Artists
CARGAA 3
(Warp / Principe Discos)
Often, when a local scene fails to organize, it can result in being cannibalized by foreign musicians hungry for new sounds. That's how we got Madonna's "Vogue," and that's why Lisbon's fascinating, eclectic batida club movement is lucky to have their Principe Discos label, and why Principe was lucky to find a partner in Warp Records. Together, they created the CARGAA series of EPs. Of the three, the final one is the best. – Doug Markowitz
DJ Dotorado feat. DJ Teklas – Drena
8
Heterocetera
(Tri Angle)
You have to be brave to listen to this, and foolhardy to attempt to drop it into a club mix. The Berlin producer's exceedingly violent brand of techno feels like being stabbed with 100 swords and 1,000 needles. It's as surgical as the end of the film Audition (don't look that up). It's viscerally, pants-wettingly terrifying, and it demands our attention.  – Doug Markowitz
7
Mick Jenkins
Wave[s]
(Cinematic / Good Years)
A member of Free Nation, the rap group imposing creativity on the minds of the mindless, Jenkins holds his own in their mission on Wave[s] by continuing to drink plenty of water, a motif in much of his work. This EP is a bigger, badder brother of The Mickstape (2014) from just a year ago. – Rachel Cazares
6
Sheep
(Hood by Air)
Arca's solo work tends to sound focused not on space, but form. But this 17-minute odyssey, created for a Hood by Air fashion show earlier this year, throws us into defined spaces, from the runway to the fields where mutant sheep roam and bleat, to a nether filled with noise and chanting in tongues, to a choral destination that can only come from a divine source. – Doug Markowitz
5
Nicolas Jaar
Nymphs III
(Other People)
Clearly, the breakup of his group Darkside affected Nicolas Jaar strongly, because he's thrown himself into his work. On top of creating a soundtrack to the 1969 Soviet avant-garde film The Color of Pomegranates as a creative exercise, he also revived his Nymphs series of 12" records. Nymphs III is the most alluring and beguiling of the bunch. – Doug Markowitz
Nicolas Jaar – Swim / Mistress
4
Hallucinogen
(Warp / Cherry Coffee)
Effortless, evocative and bold like the cherry coffee she named her label after, Kelela's Hallucinogen reflects her power and delicacy as a singer, songwriter and curator. Strong production styles and varied musical paces can be heard on the record, but Kelela's voice – vocal and directorial – brings them all under one umbrella.
3
Thundercat
The Beyond / Where the Giants Roam
(Brainfeeder)
As evidenced by this record, we are entering an age where the EP is just as valid an option as the album for artists wanting to make a statement. This collection from the bassist may only be 15 minutes long, but it says more than many albums do in a quarter of the time. – Doug Markowitz
2
M3LLI55X (Melissa)
(Young Turks)
When twigs surprise-dropped this short, sharp shock of songs in August, it came with a 15-minute video she directed about the pressures of motherhood. It was as disturbing as it was profound, and along with its musical equivalent, it's the strongest artistic statement the English singer has made thus far. – Doug Markowitz
1
Commissions II
(Warp)
The first side is inspired by a video game genre that might as well be Galaga on speed. The second side is a soundtrack to a 20-year-old, 45-minute sci-fi anime. This is what happens when high art meets otaku trash. It's unmissable, it's unforgettable and it's the best thing Oneohtrix released this year. – Doug Markowitz
Our year-end coverage continues tomorrow with the top 20 albums of 2015. Read our top 30 songs of the year. 
—
For more information or news tips, or if you see an error in this story or have any compliments or concerns, contact [email protected].