Video Game Review: Fallout 4 is a chronic thrill for hardcore and casual gamers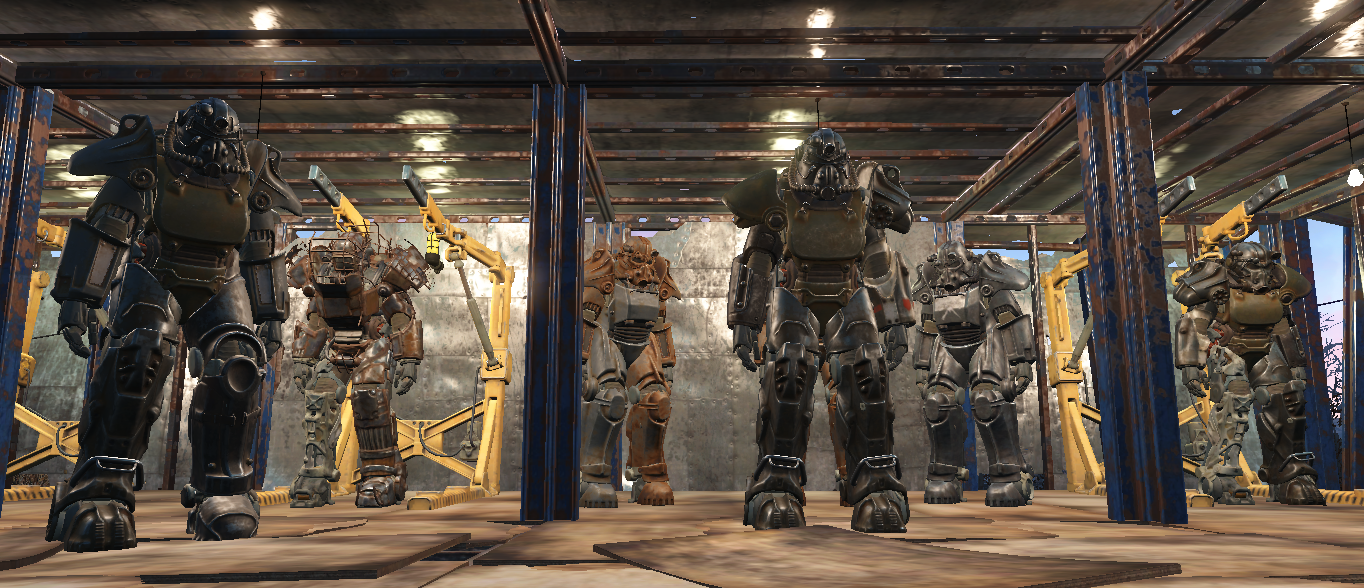 It's October 23, 2077. You and your spouse start your morning as usual in suburban Boston. Your robot butler has your coffee ready as he tends to your newborn son. Before you know it, the nuclear apocalypse drops on your front door–but not before you reach the safety of Vault 111. In the ensuing panic, you and your family are cryogenically frozen.
200 years later, you, the Sole Survivor, finally wake up.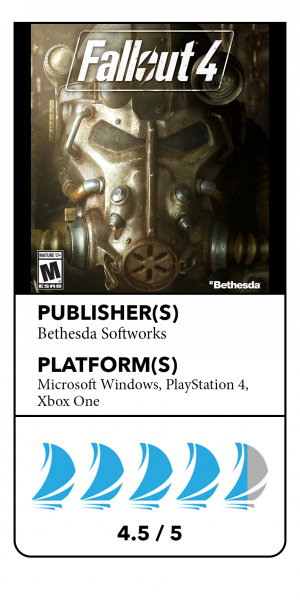 Bethesda Softworks' fifth installment of the core Fallout series, Fallout 4, brings us back to the infamous post-apocalyptic future we've come to love and loathe so well. Five years removed from Fallout: New Vegas, and seven years since Fallout 3, Fallout 4 goes well above and beyond gameplay expectations for the hardcore fans of the series, despite some bugs and technical glitches on its release.
A big draw for players new and old to delve into Fallout's wasteland is its depth. The main story, historical backgrounds and incredibly broad Commonwealth landscape are all rich and offer a huge sandbox of freedom for different kinds of players to explore. I'm just over 100 hours in, and I've just barely clawed through half of the Commonwealth. There are plenty of factions to befriend or besiege, each with their own quirky set of NPC's to interact with. These wasteland denizens have been busy during the Sole Survivor's catnap, and Bethesda does a reputable job of letting players unravel the Commonwealth's mysteries on their own.
If you would rather not explore and run around in obsessive-compulsive awe in Fallout 4, you can use fast travel to get yourself close to your next destination. I have found that using fast travel at a bare minimum, or not at all, makes for a better game and more immersive experience. The wasteland is very much alive and equally dangerous, but putting in the extra effort to trek across irradiated Boston is quite rewarding.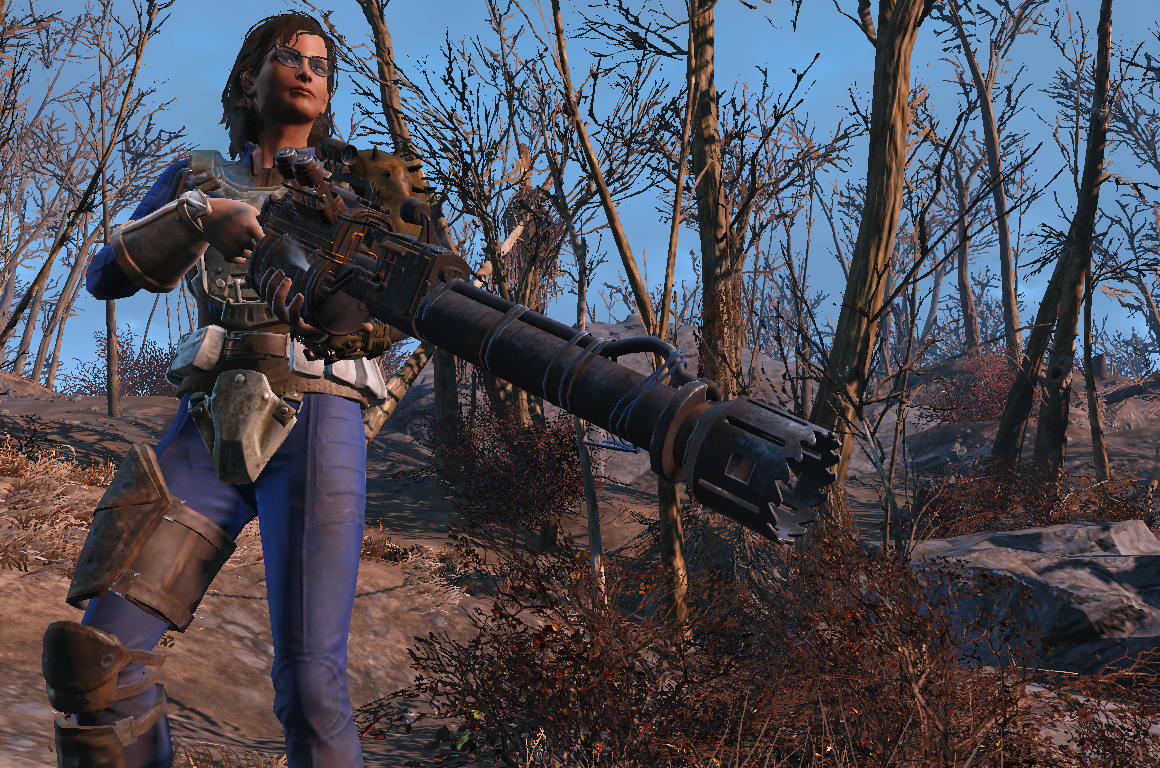 The RPG elements of the game work well with the lite FPS mechanics. Character building and customization are satisfying, especially once you get yourself into a suit of power armor. I created my first character, Lydia, with balance in mind, but there are many perks to choose from and build around that the game gives replay value in character creation alone. The leveling and perks systems are particularly flexible, allowing you to tailor your character to your style. You aren't given too many skill points to start off with, but you can add a point to a skill any time you level up or when you find a corresponding Vault-Tec bobblehead. Most of the perks are beneficial to any character build, while some of them are just fun to use.
Combat remains relatively unchanged since Fallout 3, although the RPG-esque V.A.T.S. (Vault-Tec Assested Targeting) system is a bit more challenging, as enemies move in slow-motion instead of freezing in time when you use it. Critical hits have also been altered. You fill a critical hit meter with successful V.A.T.S. hits, so players have to earn crit bonuses. I prefer the old-school method of getting critical hits by chance, but being able to plan out and save them for later make combat situations a bit more strategic in Fallout 4.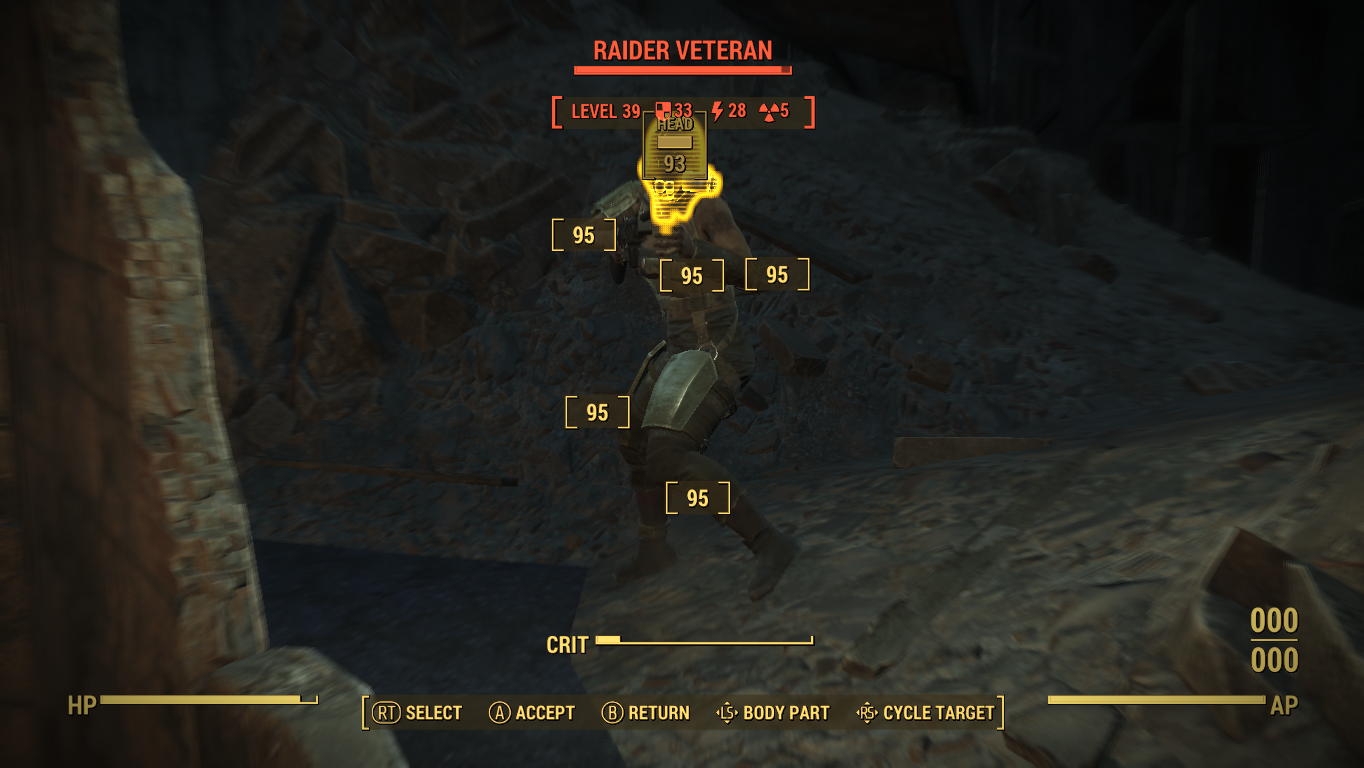 The enemies you face in Commonwealth range in size and shape, and most of them will make you think twice about attacking. Raiders will jump you in packs, mirelurks are fast and well-protected, and OH MY GOD IS THAT A DEATHCLAW?! Staying true to RPG fashion, legendary enemies drop legendary items that have special traits to supplement your battles. You'll often find yourself sacrificing an armor piece or a weapon in favor of one with a legendary quality.
Crafting got a tremendous upgrade since New Vegas, allowing players to adapt armor and weapons with loads of modification options. Power armor is extremely gratifying to craft mods for, especially when you can apply a custom paint job to each piece. You can also establish and build upon settlements all across the wasteland, providing safe havens for the weak and distressed Commonwealth citizens. The social construct the Sole Survivor creates with the settlers is a bit strange however, having citizens work in shops and farm as indentured servants within the settlements.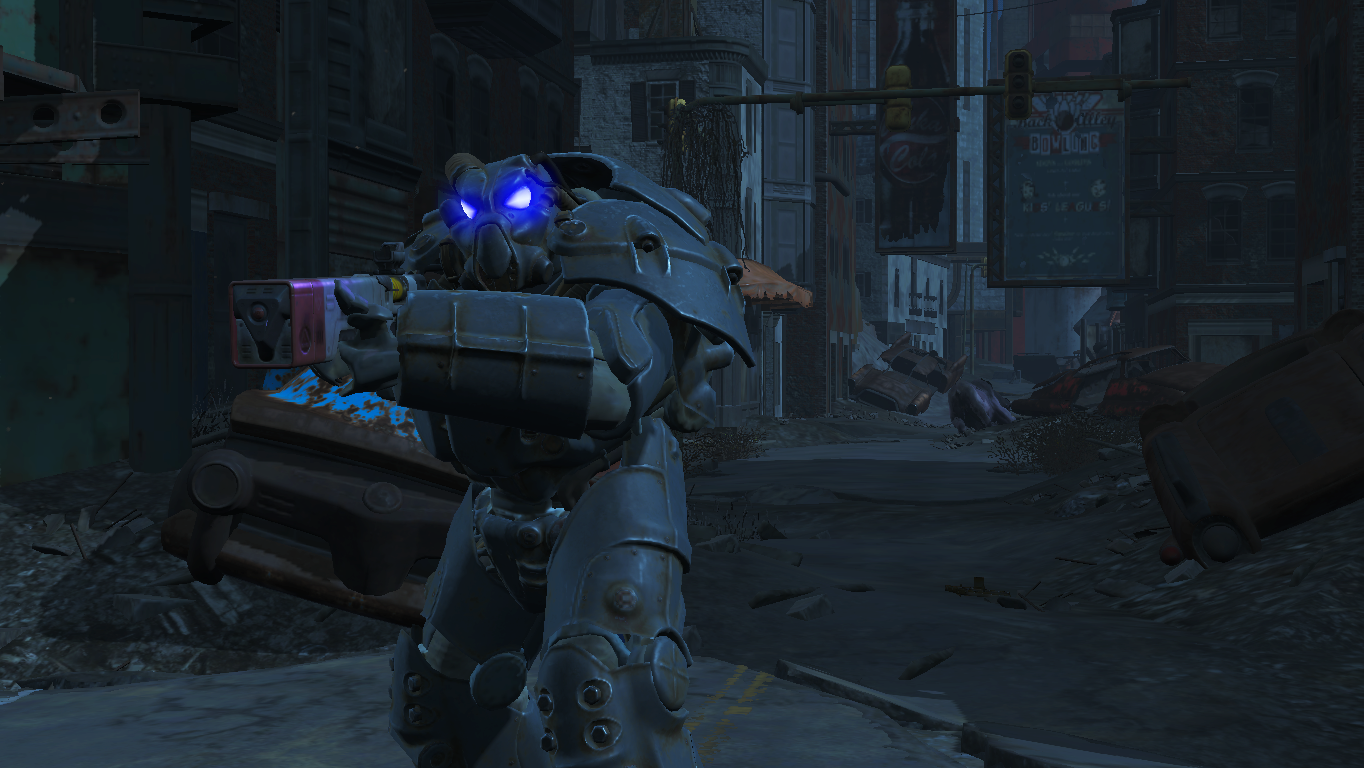 Among Fallout 4's plethora of interesting personas, there are several companions who can travel with you as you delve into the pits of the Commonwealth. Sometimes they just get in the way, especially in a firefight, and they can be a handful to control and manage. Most of the time, I just use my companion as a pack mule to carry the heavier loot I find on quests. But other than that, I'd rather not have them stand in my line of sight when I'm trying to snipe horrifying Super Mutants.
The lore of 1950s culture that prevailed in Fallout's alternate America through 2077 still exists in the shattered post-apocalypse, 200 years later. The overall cultural styles displayed in the game all fit fairly well within the Boston setting. The music featured in the game's radio stations again harkens to the swing, doo-wop and big band music of the fifties, just like Fallout 3 and New Vegas. The primary station, Diamond City Radio does have a few disappointing flaws: its awkward, Michael-Cera-impersonator of a DJ, Travis, is definitely a downgrade from Fallout 3's Three Dog, and they could also include a few more tracks on the playlist.
Fallout 4 has been ripped on message boards and other reviews for its multitude of glitches since its release. I personally have encountered several minor bugs (besides radroaches and stingwings), but none of them were game-breaking for me and my below-average PC rig. My rig specs are actually below the minimum required specifications you need to run the game, but it runs okay most of the time.
The worst glitch I experienced involved a caravan brahmin patrolling the roof of my home in Sanctuary Hills. While I felt secure with the cattle on guard, this lingered on for several game days until he somehow found his way inside the house, and he hasn't left since. Oh, Bethesda. Only you can make a game so bug-filled and glitchy that it actually makes the game more fun.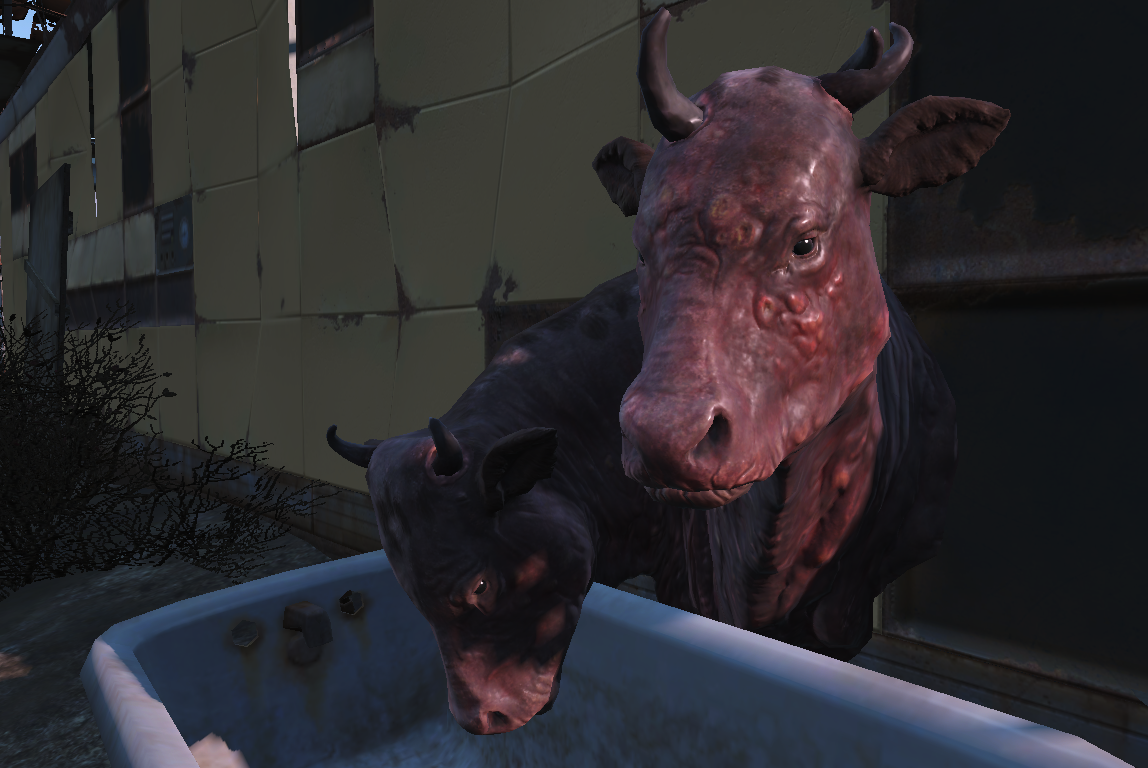 Graphically, the game is average compared to other AAA titles, but an HD retexturing mod is already out, and I assume a 4K graphics mod is in the works as well. Speaking of mods: there have already been a few that add a bit of humor and pleasure to the dreary Commonwealth. Power armor that's colored to look like Buzz Lightyear and creepy cartoon facelifts are some early additions that the modder community has offered for the common gamer to play around with, and I'm excited to see what else comes out before I update my own Nexus Mod Manager.
One sentiment I do miss from previous Fallout titles is the simple gesture of holstering your weapons. In Fallout 3 and New Vegas, you actually holster pistols on your hip and sling rifles on your back when you put them away. Yet in Fallout 4, the weapon simply vanishes from your player's hand.
Fallout 4 is a surefire time waster for any gamer to lose their social life to. Five-plus-hour Fallout marathons are likely if you choose to let this game consume you. So be prepared to fight with your significant other, drop a letter-grade in your classes and/or be late for a few shifts at work because you were trying to finish just one more quest. While Fallout 4 does come with its flaws, its deep gameplay, vast and gratifying world and vigorously heart-pumping moments will help you forget those uglier buggy instances.
—
For more information or news tips, or if you see an error in this story, contact [email protected].