Women's basketball defeats Warner University 60-51
Video by Michael Herrera

The UNF women's basketball team beat the Warner University Royals 60-­51 on Dec 16. Coming off their loss to Alabama, the Ospreys hoped to get back on track against a seemingly more manageable Warner team.

The first half showed a very evenly matched contest. A highly defensive game kept it tied at 10 after the first quarter. In the final minutes before half time, Warner stole a slim 25-­23 lead.

The Ospreys picked it up in the third quarter. Three­-point shooting by sophomore guard Sierra Shepherd and junior guard Claire Ioannidis helped UNF steal the lead right back. UNF Women's Basketball Head Coach Darrick Gibbs praised the effort.

"Those two ladies [Shepherd and Ioannidis] are going to carry a lot of the scoring boat for us," Gibbs said. "They're our two leading scorers, so we've been running the same stuff and getting them the same looks."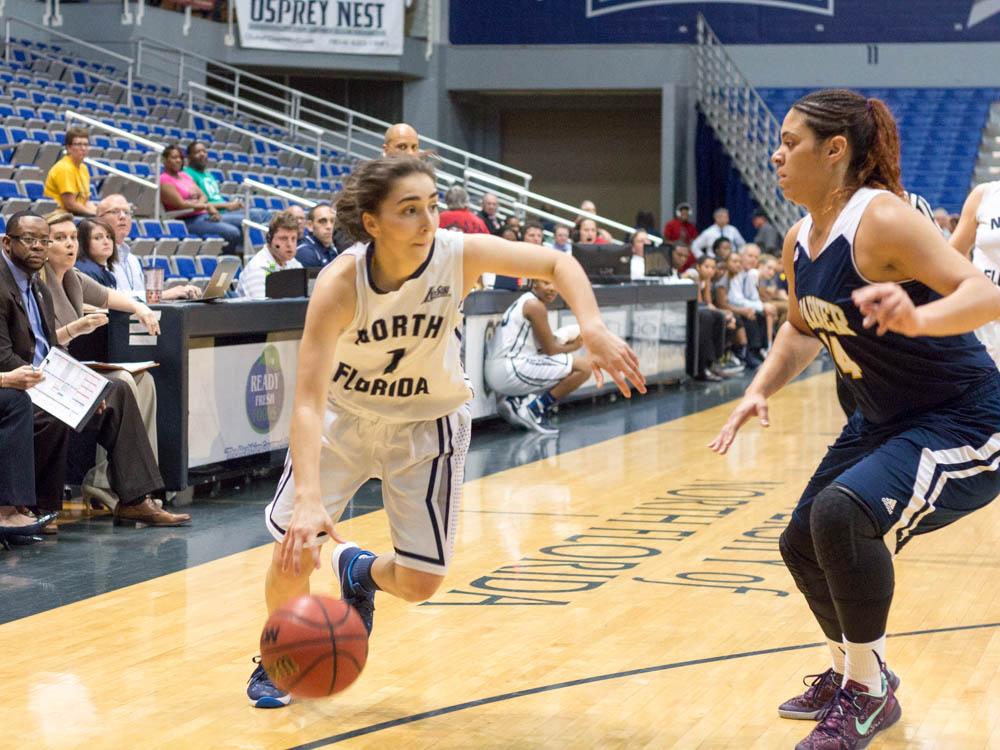 Shepherd scored a game-­high 22 points and added 7 rebounds, while Ioannidis tallied 16 points.
UNF gained the edge in the fourth quarter as well. A flurry of points and strong defense helped UNF outscore Warner to finish the game with a 60-­51 win.
UNF plays their next game at home against South Carolina State on Dec 19.
—
For more information or news tips, or if you see an error in this story or have any compliments or concerns, contact [email protected].