Ospreys tie Armada in defensive struggle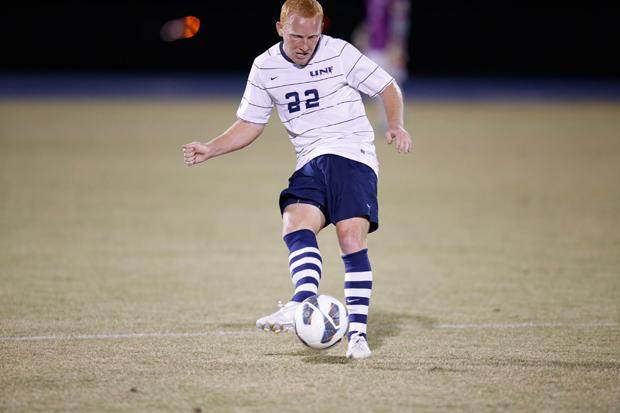 Volatile winds and sturdy defense allowed the North Florida men's soccer team to tie the Jacksonville Armada 0-0 Wednesday night in their first ever meeting.
The Ospreys played a bend-but-don't-break style of defense, placing 10 players behind the ball at all times to thwart Armada attacks. This conservative style allowed the Armada to dominate time of possession, and led to the Ospreys having zero shots on target compared to the opponent's six
Mother Nature might have been the Ospreys biggest help, as gusting winds sent multiple Armada shots and passes wide of their target.
Osprey goalie Juanes Fajardo performed exceptionally, extending and deflecting numerous would-be goals while midfielder Jay Bolt flew around the pitch, containing Armada attacks and taking pressure of the goalkeeper.
"Our system was we were going to absorb pressure and we did," Bolt said. "Our goal was don't give up any goals and we didn't."
The Armada replaced nine of their 10 starters in the second half, allowing the Ospreys to control the ball marginally better than the first half.
The Ospreys match against the Armada is part of a seven-game spring schedule that includes three professional teams.
"It's a lot higher level so it's more challenging but it's good for us and obviously if we compete with teams at this level it should make things easier when we get to the college game," Bolt said.
The Ospreys Costa Rican freshman Alexis Saborio left the game in the 65th minute after catching an elbow to the face. Players from both teams got more physical as the game wore on, but only one yellow card was issued.
The Ospreys next game will be against the U17 U.S. National team Sunday, Feb. 28, in Bradenton, Florida.
—
For more information or news tips, or if you see an error in this story or have any compliments or concerns, contact [email protected].