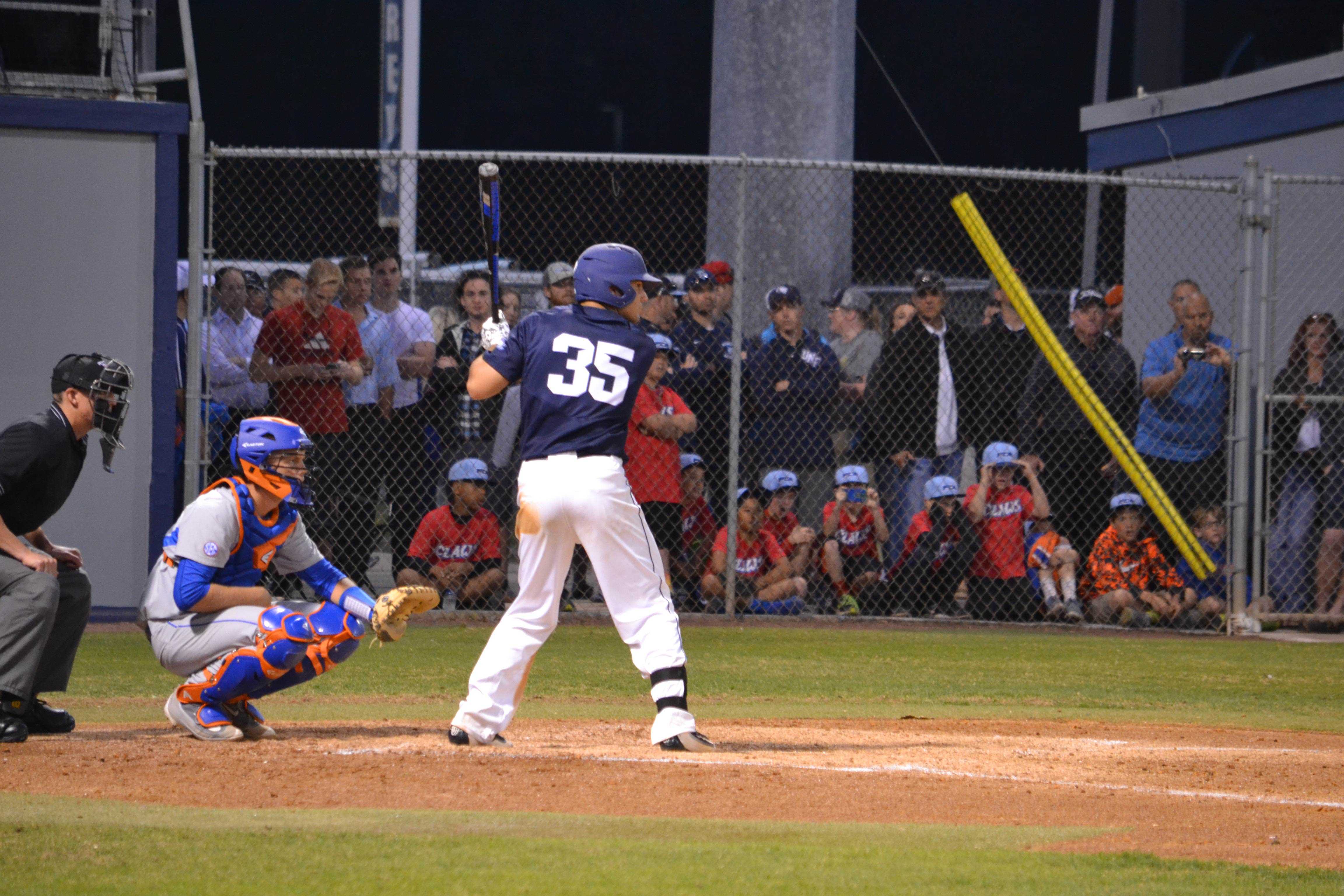 The North Florida Ospreys hung with the No. 1 ranked Florida Gators Tuesday night at Harmon Stadium, but a four-run eighth inning led to a 6-2 loss.
The Ospreys played well, taking an early lead off a two-run homer over the left field fence by senior standout Corbin Olmstead in the bottom of the first.
The Gators would not allow UNF to score another run.
In the second inning the Ospreys shut down the Gators thanks to a 5-4-3 double play, but UF would later manage to score a run in the fourth and fifth innings to tie the game 2-2.
In the eighth inning, the Gators turned up the heat and pulled away. The Ospreys allowed four runs on five hits, which put the Gators on top 6-2.
North Florida Head Coach Smoke Laval defended the team's effort.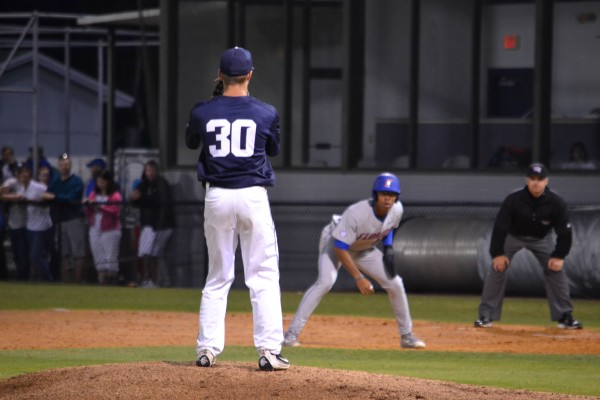 "They [Florida] just hit the baseball," Laval said. "We got a couple pitches up, they hit a couple at the right time, and put a crooked number up there [on the scoreboard] that was about all she wrote."
The Osprey's first three batters were the only players to record a hit.
Keith Skinner was the only Osprey with more than one hit, going 2-4 on the night.
Kyle Brooks and Corbin Olmstead got a hit each, with Olmstead's home run being UNF's only RBIs of the game.
"We just had to string a couple [hits,] get base runners on [base]," Olmstead said. "Tonight we just caught a couple bad breaks here and there and didn't play to our full potential, but we'll come back tomorrow and get them."
UNF starting pitcher Austin Drury went five innings, striking out four while giving up two runs on four hits.
Gator starting pitcher Dane Dunning went six innings and struck out 10.
The Ospreys will face the Gators in a rematch Wednesday night in Gainesville.
Video shot and edited by Will Weber
—
For more information or news tips, or if you see an error in this story or have any compliments or concerns, contact [email protected].