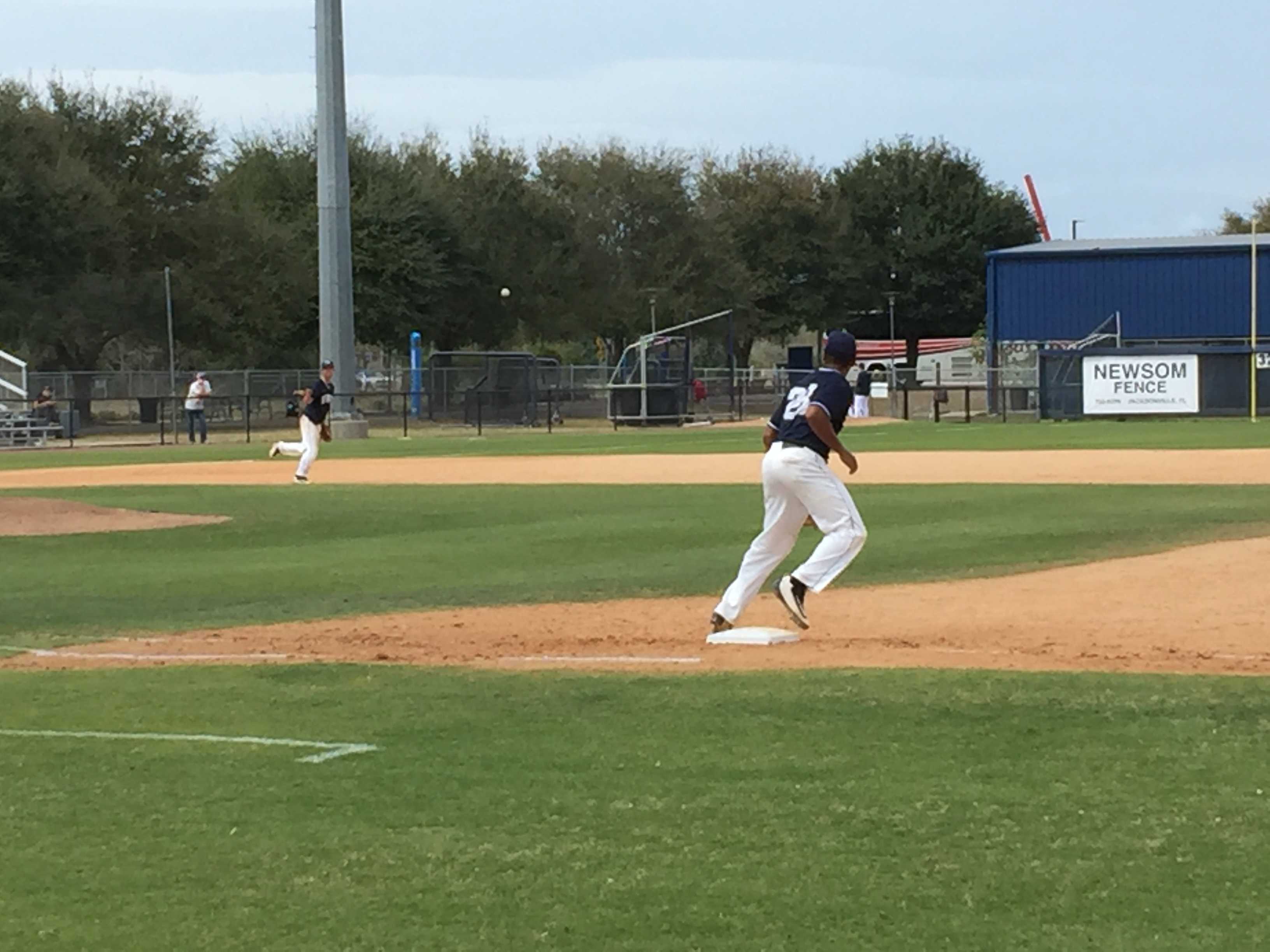 The Ospreys (16-10) showed no mercy Tuesday night when they defeated Florida A&M (15-9) 15-0 at Harmon Stadium.
Six Osprey pitchers combined for a two-hit shutout, and UNF has now won 10 of the last 12 games played.
Nick Karmeris delivered a two-RBI single in the first inning, followed by a three-run homer by Alex Merritt to give UNF the early 5-0 lead.
Starting pitcher Frank German played lights out, recording two strikeouts and no hits in his two innings of work before being rested.
North Florida coach Smoke Laval was very pleased.
"We had four arms come out and do their job," Laval said. "Offensively our approaches were very good, our outs were hit hard. It's [the] first time in a long time so I'll sleep a little better tonight."
North Florida took control of the game in the next two innings. Five runs in the second, including a two-RBI triple from Dakota Higdon, created a 10-0 lead, and the Ospreys were just getting started.
The Ospreys scored 14 of their 15 runs in the first three innings, leading to multiple Rattler pitching changes. FAMU went through three pitchers in the first two innings and seven pitchers total.
The Ospreys put up four more hits in the third inning to go up 14-0. After that the game went on cruise control. Neither team scored until Osprey backup catcher Blake Voyles hit an RBI double in the eighth inning.
"They're [Florida A&M] a very good club," Laval said. "[Win/loss] record is better than ours, and with the RPI's they're higher than us, which means they've played a better schedule up until now. That's how you had to come out against one of these clubs, bury them and make them quit."
Corbin Olmstead and Chris Thibideau kept their hitting streaks alive, with Olmstead reaching base safely in his last 19 games and Thibideau in his last 13.
The Osprey's pattern of starting hot has continued, and they have now scored 48 percent of their runs in the first three innings. Every Osprey starter managed a hit against the Rattlers, and UNF had 41 at-bats compared to Florida A&M's 29.
The Ospreys entered March on a four-game losing streak, but rebounded with 13-5 record during the month.
With Corbin Olmstead closing the Osprey's 15-0 shutout win, the Ospreys go into their conference opener at Kennesaw State on April Fool's day with all the momentum they need.
—
For more information or news tips, or if you see an error in this story or have any compliments or concerns, contact [email protected].