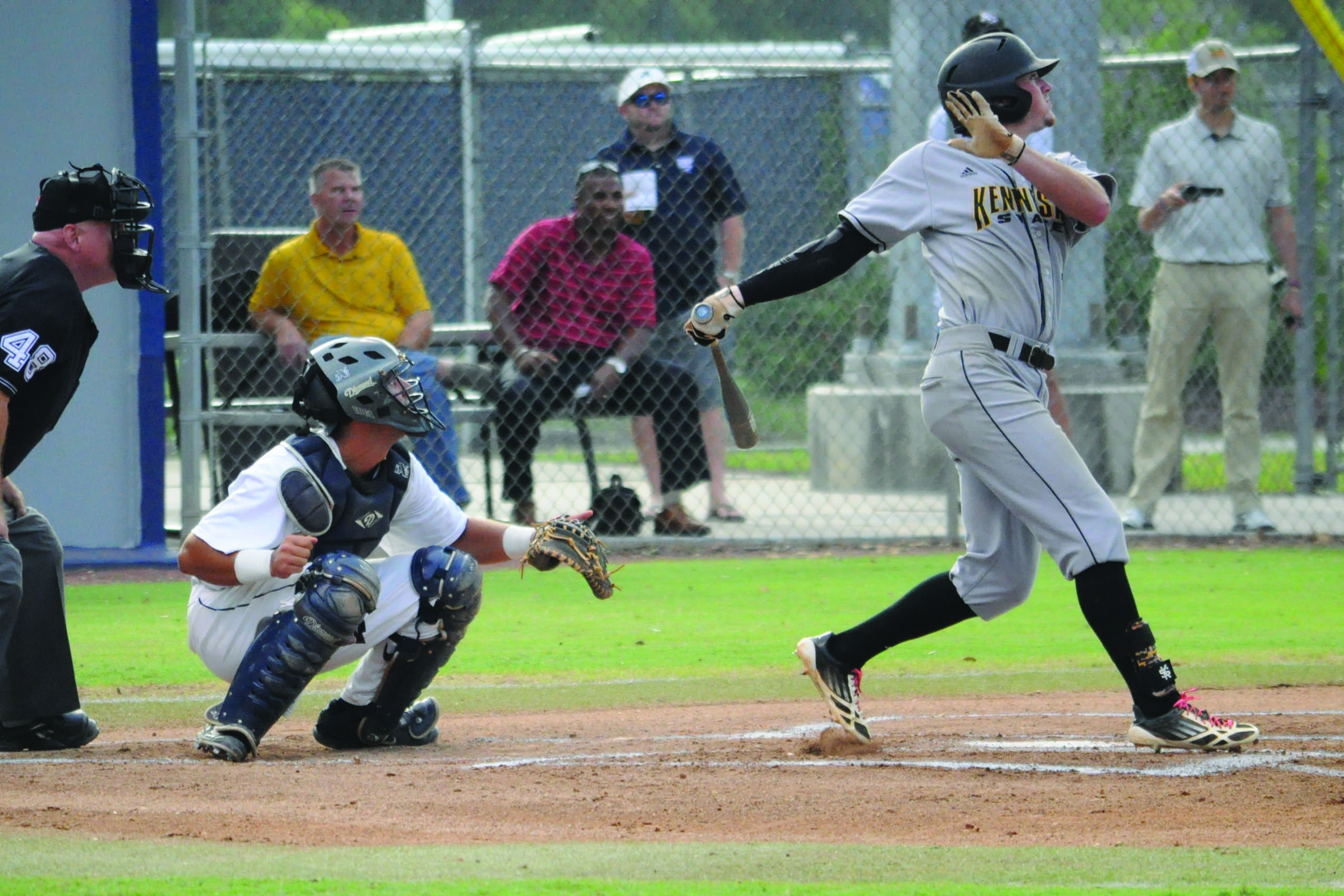 Despite a 9-2 win to finish their Atlantic Sun opener Sunday, the Ospreys (17-12) are left with many questions after losing their three-game series 2-1 to Kennesaw State (11-18.)
Game 1
The series opener was a pitchers duel, but Kennesaw state struck first when Corey Greeson hit a solo-homer to lead off the fourth inning and put the Owls ahead 1-0.
Osprey starter Brian Baker and Kennesaw starter Chris Erwin had near identical numbers. Baker went 7.2 innings and Erwin went 8.1 innings. Both pitchers gave up four hits and one run, while striking out seven.
The Ospreys rallied in the top of the ninth and pushed a run across when Chris Thibideau scored off an RBI groundout by Nick Karmeris. Owl reliever Richard Lovelady halted the rally when he forced an inning-ending double play to strand the go-ahead run on third.
Catcher Brennan Morgan, whose error in the previous inning allowed the tying Osprey run to advance to third, redeemed himself in the bottom of the ninth. Morgan hit a walk-off blast over the left-field fence to give the Owls their seventh-straight win over North Florida, 2-1.
Juniors Patrick Ervin and Alex Merritt were the only Ospreys to record at hit.
Game 2
In a much higher scoring game, Kennesaw State got off to a hot start with a 6-1 lead in the first three innings, including a five-run second inning in which all five runs scored with two outs. On top of that, the Ospreys had three errors in the game and were out hit 14-8.
Despite three mid-inning runs by the Ospreys, they never got close to overcoming the deficit and lost the game 10-4. The win clinched the series for Kennesaw.
Game 3
The Ospreys bounced back in the final game of the series thanks to an offensive explosion from the top of the lineup and great pitching by freshman Austin Drury.
In the top of the fifth the Ospreys went on a roll and scored five runs. Senior catcher Keith Skinner knocked home three RBI and the team compiled 11 hits on the day.
The Ospreys held a 6-1 lead and added three insurance runs in the eighth to seal the 9-2 win.  The win was a lone bright spot to finish off a tough weekend.
Excluding the exhibition against Jacksonville, the series puts North Florida at 1-2 against conference opponents. The Ospreys play their next game against Bethune Cookman on April 5.  
—