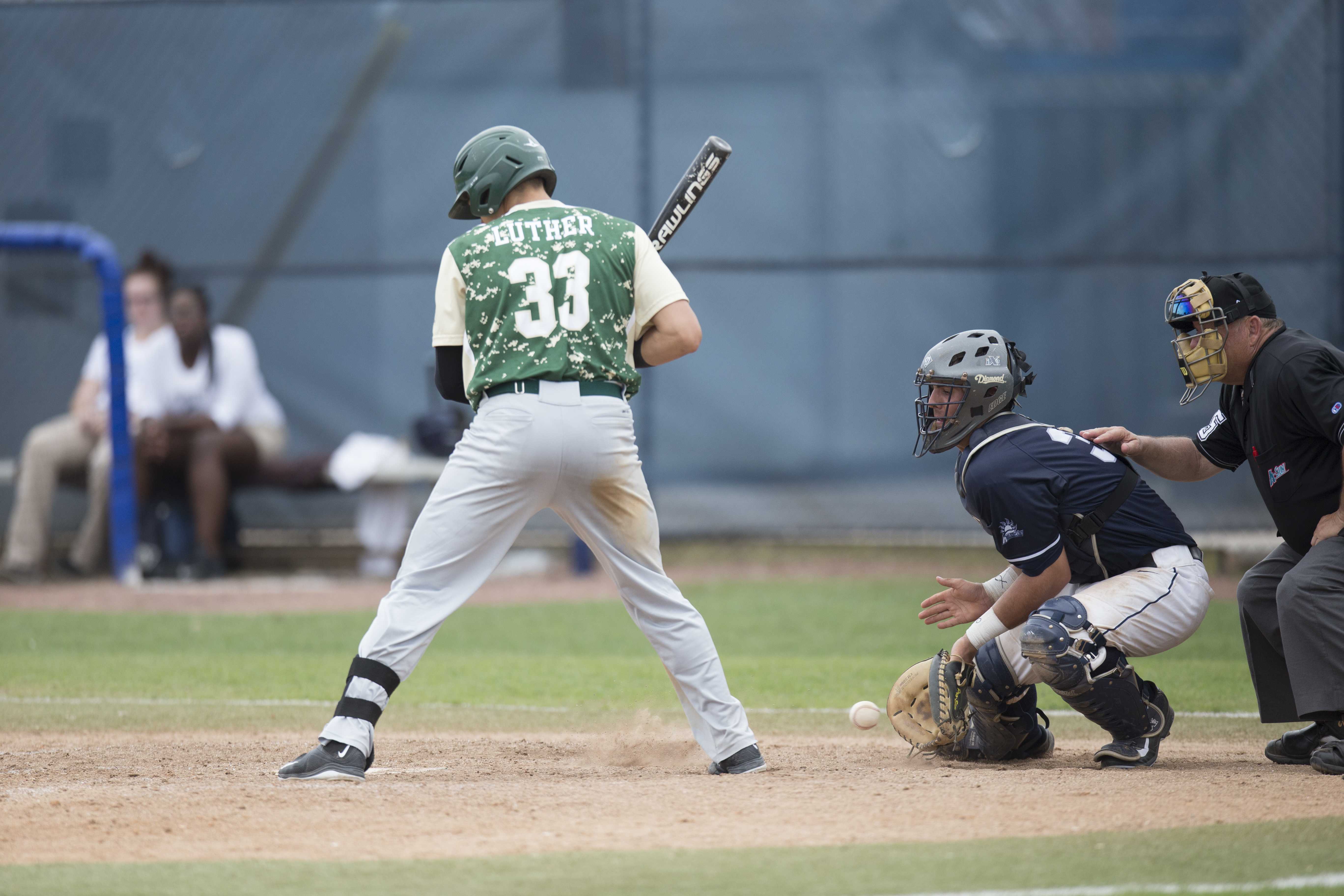 After taking care of Florida A&M on April 6, the Ospreys (20-14) rode their two-game winning streak into a weekend series with arch-rival Jacksonville University (19-12.)
Game 1
The Ospreys opened with an impressive display of hitting against Atlantic Sun Preseason Pitcher of the Year Michael Baumann. Four separate players knocked runs home to set up a 4-0 lead out of the gate in the first inning. All nine Osprey batters had an at-bat in the opening inning.
The Dolphins staged a comeback in the third inning to make it 5-2, but their hitting wasn't on the Osprey's level. North Florida outhit JU 13-6 on the game and it not only led to the Dolphins going through twice as many pitchers as UNF, but it boosted the Ospreys to a 7-4 win.
UNF starting pitcher Brian Baker got the win, going five innings and allowing four hits and three runs to bring his record to 2-2.
Matthew Naylor took over in the sixth and finished the game, striking out the side in the seventh and eighth innings to earn the save.
Corbin Olmstead went 2-4 with an RBI, and reached base safely in his 25 consecutive game.
Game 2
The script flipped completely in the second game. The Ospreys had one of their worst hitting games of the season and were outhit 13-4.
Jacksonville pitcher Nathan Disch pitched the whole game, allowing two runs on four hits.
Jacksonville's offense sealed the deal for them, as two different Dolphins recorded multiple runs batted in, and helped boost JU to a 6-2 win.
Corbin Olmstead managed to walk in the ninth inning, extending his on-base streak to 26 games.
Game 3
If the second game was bad for the Ospreys, the final game was a nightmare.
North Florida pitcher Austin Drury struggled greatly and allowed 8 runs in only 3.1 innings pitched. Meanwhile the offense was held to a season-low three hits.
Dolphins outfielder Austin Hayes belted two, three-run homers. Hayes now leads the A-Sun with 10 home runs.
Hayes performance pinned down the Ospreys and sealed an 8-0 win for Jacksonville, giving them the 2-1 series win over UNF.
Olmstead managed to extend his streak of reaching base safely to 27 games with a single in the sixth, and tied the D-1 era school record for career pitching appearances at 73.
The Ospreys play their next game on April 12 at USF.
—
For more information or news tips, or if you see an error in this story or have any compliments or concerns, contact [email protected].