Karmeris brings Ospreys back, bullpen keeps them ahead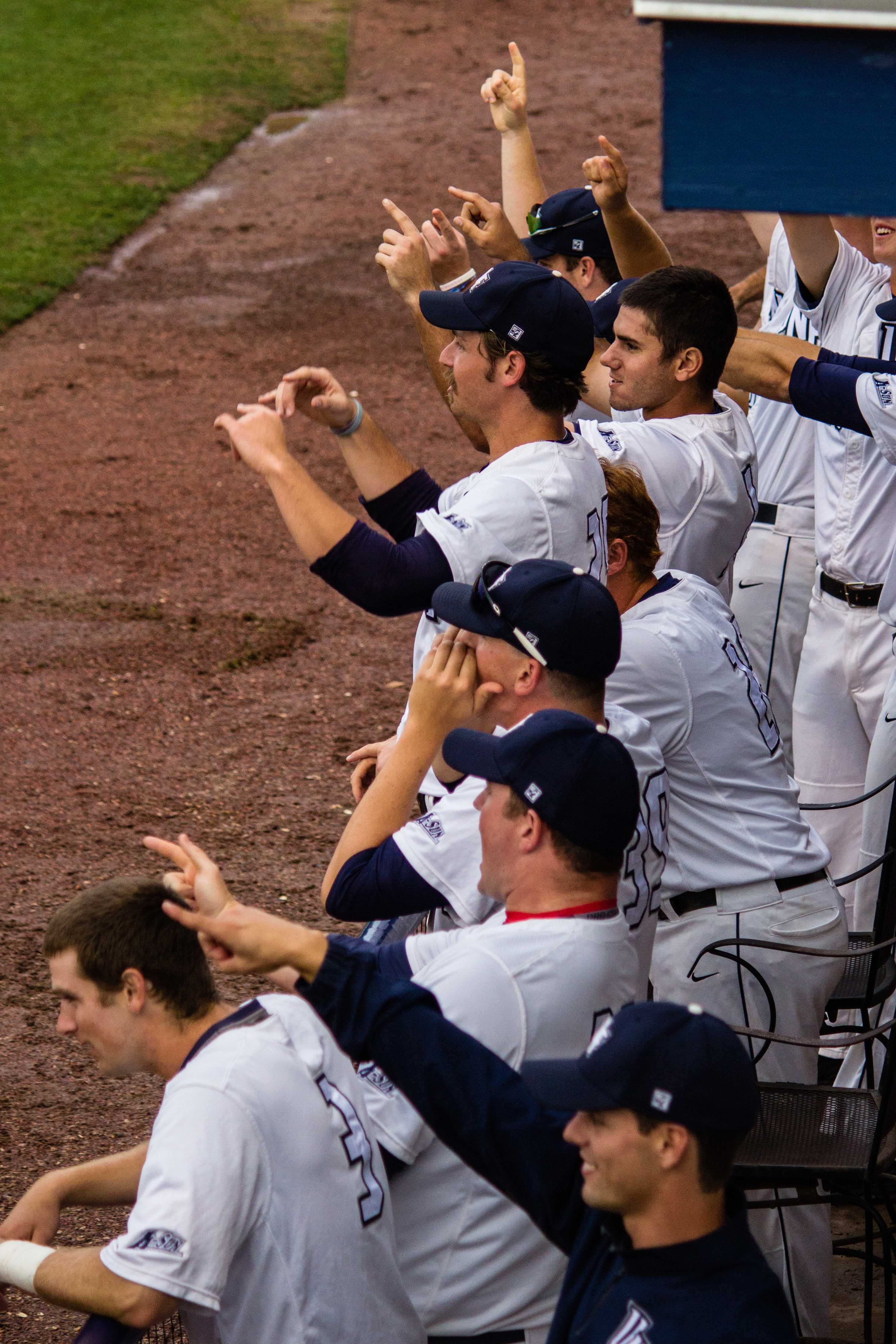 The Ospreys (21-14), facing a five-run deficit and in danger of losing their third-consecutive game, silenced the crowd at USF Baseball Stadium when right fielder Nick Karmeris belted a grand slam in the fifth inning, giving UNF the lead which they wouldn't relinquish en route to a 7-5 victory.
Patrick Ervin and Chris Berry reached base with singles to spark the fifth-inning rally. A throwing error by Bull's center fielder Garrett Zech allowed the first run to score, and a single from catcher Keith Skinner pushed another run home. Karmeris came to the plate with the bases juiced and drove a ball over the right-center-field wall for his seventh homer of the year to cap off the six-run inning and give the UNF a one-run lead.
The Bulls (16-17) burst out of the gate, scoring five runs off Osprey starting pitcher Brad Deppermann who was pulled after 3.2 innings of work. The fourth inning was particularly brutal for Deppermann, as USF hit two home runs including a two-out, three-run bomb by Joe Genord to make the score 5-0.
Austin Howze relieved Depperman in the fourth, and pitched 2.2 scoreless innings to earn his third win of the season. Alex Smith pitched an inning to set up closer Corbin Olmstead, who closed the door in the eighth and ninth for his fifth save of the year.
Alex Merritt recorded three hits for the fifth time this season, and added an insurance run in the ninth with a two-out RBI single into center.
UNF has now won its last three games against USF, making them 8-6 all-time against the in-state foe. The Osprey's victory means they swept USF for the first time ever this season.
By the numbers
 11
The Ospreys have come-from-behind 11 times this season, but the five-run deficit they erased Tuesday was the largest comeback of the season.
5.1
Relievers Howze, Smith and Olmstead combined to allow no runs on just three hits in 5.1 innings of stellar work. The back-half of the bullpen has been lights-out all season, evident by the Osprey's 17-0 record when they lead after eight innings.
13
Smith's thrown 13 innings this season and has yet to allow a run. He has struck out 10 and given up just seven hits.
28
Olmstead walked in the ninth inning to extend his streak of reaching base safely to 28 games. He also moved into second place all-time for career saves in program history. The preseason all-American has lived up to his reputation as one of the nation's best pitchers and all-around players.
.405
Keith Skinner went 2-for-3 with two runs and knocked home his 24th RBI of the season in the six-run fifth inning. Skinner currently leads the Atlantic Sun with a .405 average
UNF begins a three-game home weekend series against Atlantic Sun opponent Stetson Friday. The Ospreys will be looking to improve on their 2-4 conference record.
—
For more information or news tips, or if you see an error in this story or have any compliments or concerns, contact [email protected].