Suspicious liquid found in UNF dorm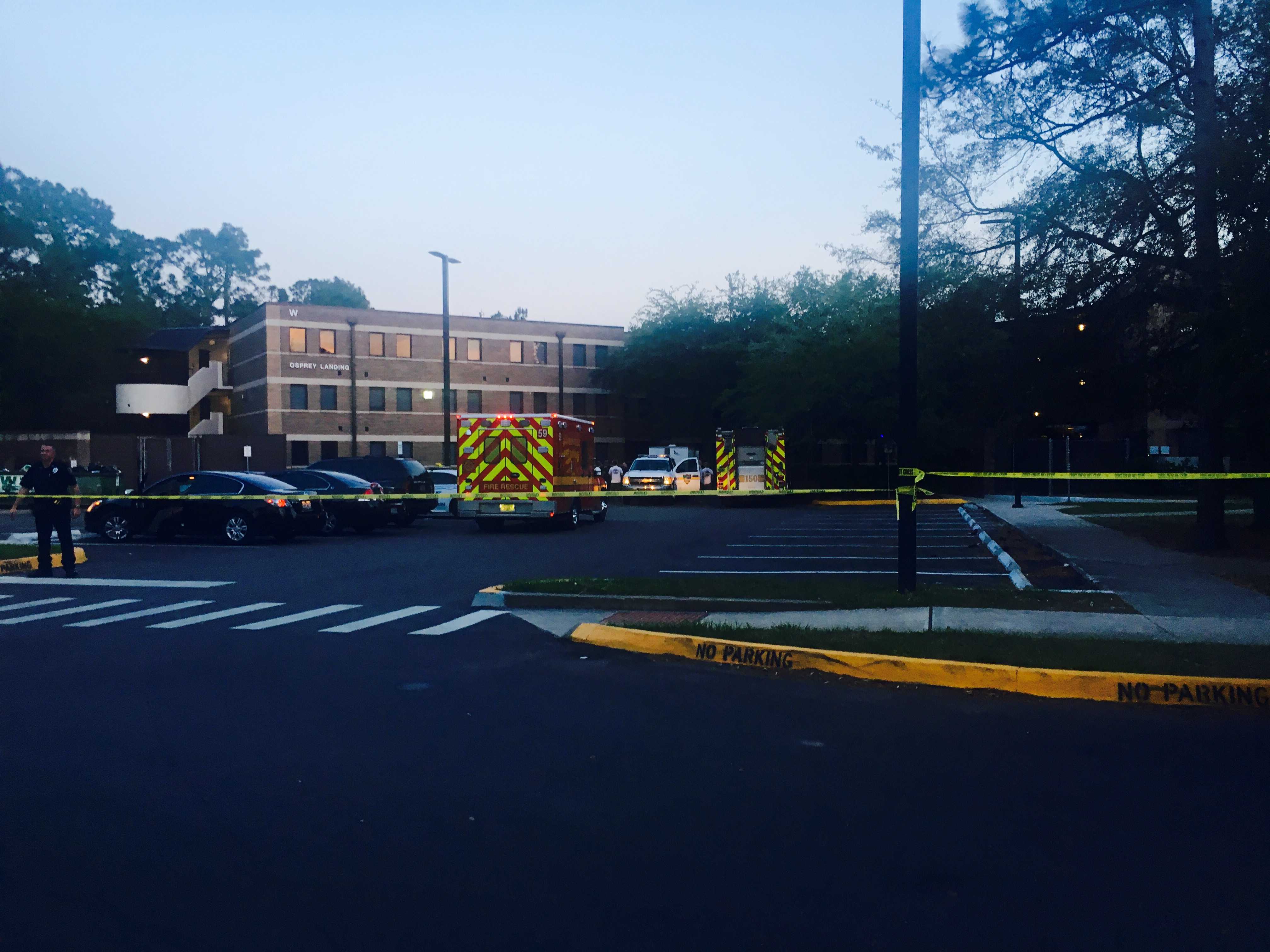 The Jacksonville Sheriff's Office (JSO) was called to campus to help remove a possible hazardous liquid from Osprey Landing on the 2nd floor of Building Y.
"We  got a call about some suspicious liquid that could be flammable," said UNF Police Department (UNFPD) Chief Frank Mackesey.
He said the brown liquid was found in two large pickle jars and a pot. He said it was found by someone associated with the university, but that he did not believe it was discovered by a Resident Assistant (RA).
Mackesey said most students had already moved out and the six students who were still in Osprey Landing Y when the liquid was found were evacuated.
The UNF Housing Website said students were required to move out of their dorms by April 29 at 3 p.m unless they were participating in summer intersession housing.
JSO roped off the three buildings that make up the Osprey Landing and are not allowing students to enter the area until they have completed the investigation.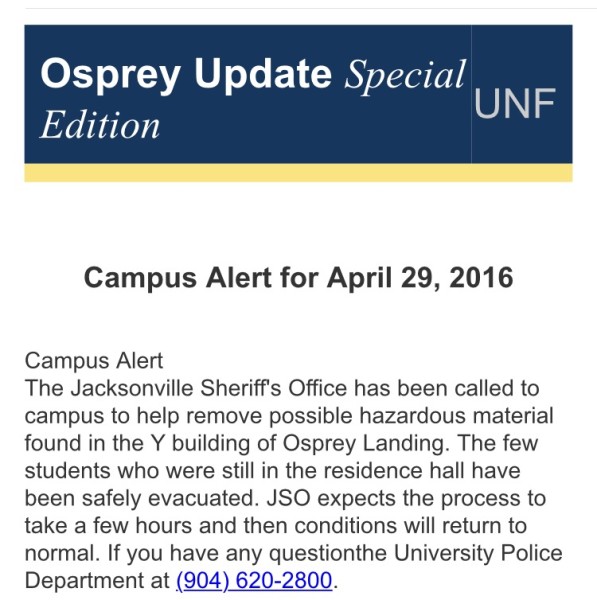 Mackesey said the investigation began around 6 p.m. He said they are sending the material away to the state crime lab to be tested.
UNFPD has contacted the students who lived in the dorm room, and no disciplinary actions will be taken against the students until they are sure what the substance is.
If students have any questions or information, they are encouraged to contact UNFPD.
—
For more information or news tips, or if you see an error in this story or have any compliments or concerns, contact [email protected].