Olmstead still in hunt for John Olerud award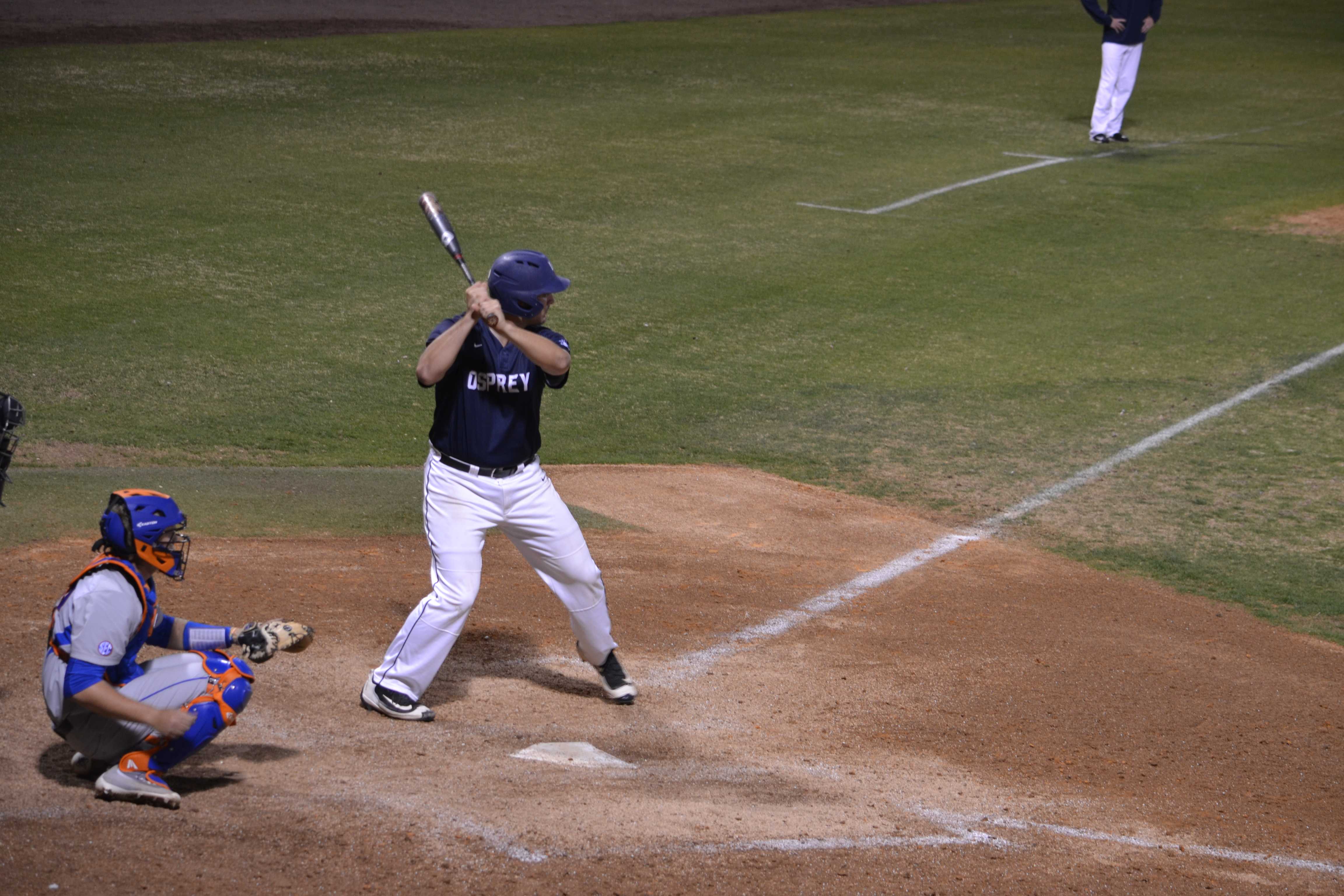 Senior Corbin Olmstead is still in contention for the John Olerud Two-Way Player of the Year award after the watch list of 24 players was cut down to 18 on Wednesday by the National College Baseball Hall of Fame.
Olmstead is the only player from the Atlantic Sun to make the list and would be the first player in Atlantic Sun history to win the award.
At the plate, he anchors the third spot in the lineup with a .337 batting average and a team-leading 10 home runs through 47 games. He's knocked home 47 RBI and strung together a streak of 36 games in which he reached base safely. Olmstead has also played key roles in late-game comebacks, including a bases-clearing, walk-off triple against UNC Wilmington in March.
Video by Will Weber
Olmstead's performance has extended to the mound as well, where his 1.53 ERA is the lowest among pitchers who have thrown over 20 innings. In addition, he leads the team in wins with a 5-0 record as well as saves with five, and he has recorded 31 strikeouts in 29.1 innings of work
A preseason All-American, Olmstead faced sky-high expectations entering the season following a junior year in which he was not only a unanimous All-American and First Team All-Region selection, but also became the first player in ASun history to earn First Team All-Conference honors at two positions. Prior to this season, he was one of 70 players named to a watch list for the National Collegiate Baseball Writers Association Stopper of the Year, an award given to the top relief pitcher in NCAA Division 1 baseball.
Olmstead's 33 career homers are three short of tying the all-time program record, and his 20 career saves are more than any other active ASUN pitcher. His 36-game streak of reaching base safely was also the longest streak for any ASUN batters this season.
The award is named after John Olerud, a former first baseman and left-handed pitcher for Washington State University in the late 1980s. Olerud played 17 years in the major leagues and was inducted into the National College Baseball Hall of Fame in 2007.
Five of the last six winners hail from the Southeastern Conference (SEC) or Atlantic Coast Conference (ACC), whose recruiting territory covers many of the same areas and schools as Atlantic Sun teams. Olmstead, a Tampa native, did not receive offers from any teams in either conference coming out of high school.
The award will be presented as part of the Hall of Fame's Night of Champions celebration July 2 in Lubbock, Texas.
—
For more information or news tips, or if you see an error in this story or have any compliments or concerns, contact [email protected].