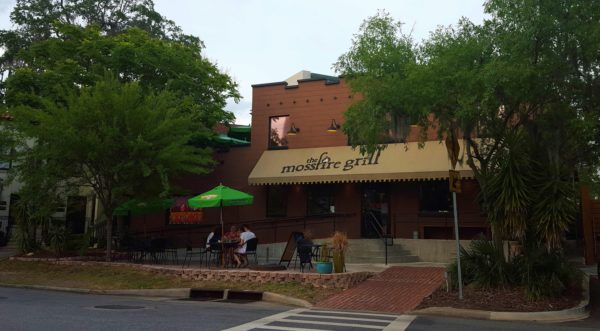 At the intersection of Herschel and Margaret Street in Five Points sits a southwestern restaurant as warm as the region its cuisine reflects. On occasion, the owner's friendly 10-year-old son Dylan greets customers with a simple opening of the door. Once inside, customers must decide where they will enjoy their evening.
To the right are the many faces of families excited for the break from a long week. Stairs to the left will lead locals to friends in an inviting bar scene with a seating area disguised as a lounge and a cardboard cutout of Jonathan Goldsmith.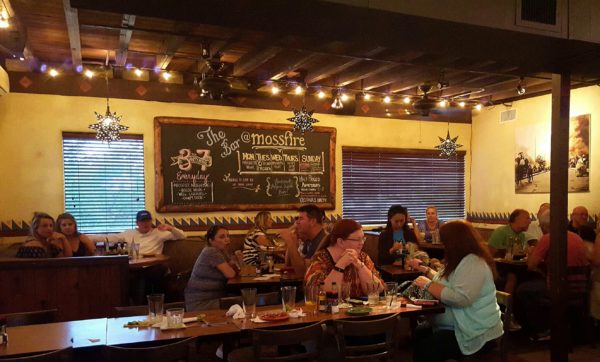 This is the kind of diverse atmosphere locals can expect at Mossfire Grill. Although the restaurant is divided into two main atmosphere, each floor has its own share of separate areas that allow customers to maintain some sense of privacy in such an open environment.
The food is just as comforting as the company, and customers can make their experience as relaxing or elegant as they desire.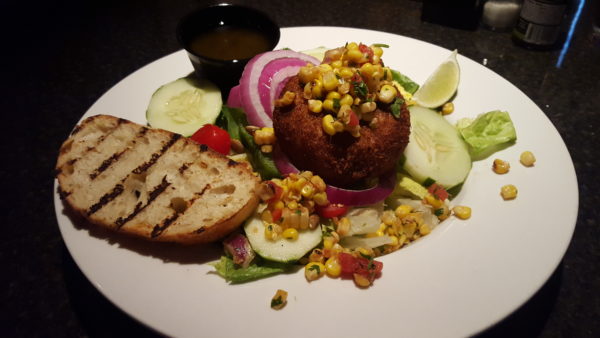 Fresh pico de gallo, sweet pineapple, cool sour cream and seasoned chicken make the Jerk Chicken Taco juicy and refreshing. Because Mossfire Grill doesn't hold back on its juicy ingredients, this taco can get a little messy. But for those not looking to impress anyone, this dish is worth it.
The Chimi Steak Taco features crunchy white cabbage, creamy chimichurri sauce and tender chopped steak cooked medium rare. Chimichurri sauce is similar to mojito sauce in that customers either love it or hate it, maybe because both are made with a good bit of cilantro. But, this taco is a bursting with flavor for those who enjoy the chimichurri sauce.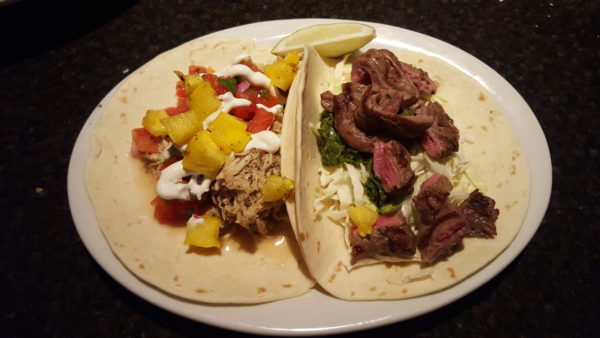 The Crab Cake Salad is a classier option for those customers looking to make their night out a little more fancy. The mix of roasted corn, tomatoes and pumpkin seeds as well as slices of a raw cucumber, onion and green pepper temp even the pickiest of eaters.
Mossfire Grill is a must try for Jacksonvillians, native or not. With it being just a quick drive from campus and its menu offering a variety of menu options for different budgets, there is no reason not to head to the grill this weekend.
—
For more information or news tips, or if you see an error in this story or have any compliments or concerns, contact [email protected].